Valentine's Day dinner dates aren't always what they're cracked up to be.
So this couple took their V-Day plans to Taco Bell instead, complete with roses, candlelight, and their most elegant attire.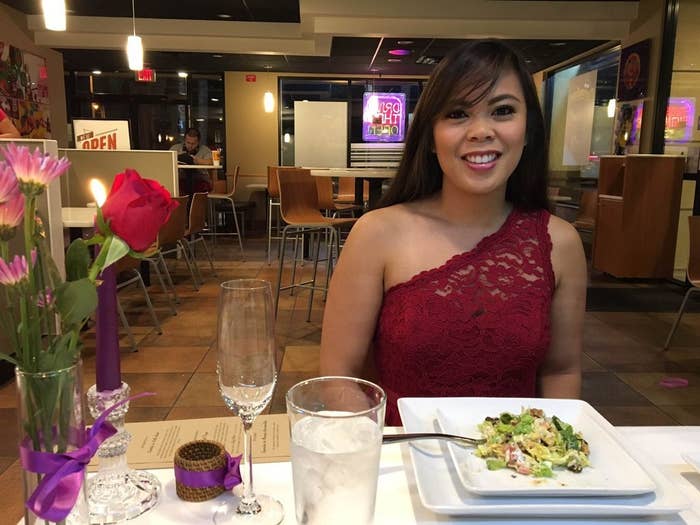 They made a three-course menu with all of their Taco Bell favorites and gave them fancy new names.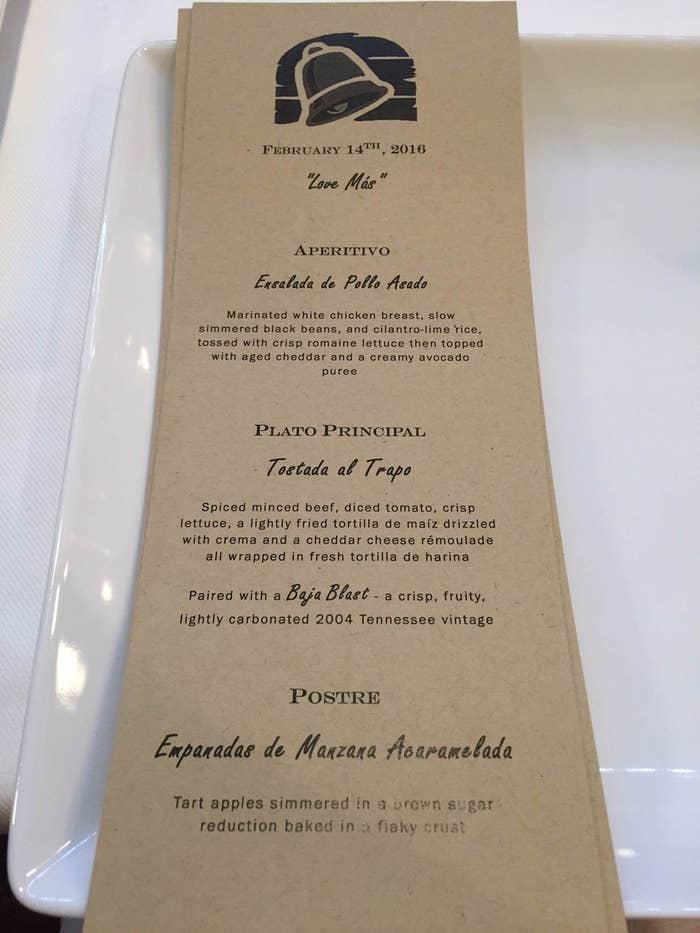 And because no Valentine's Day date is complete without some bubbly, they sipped Baja Blast out of champagne flutes.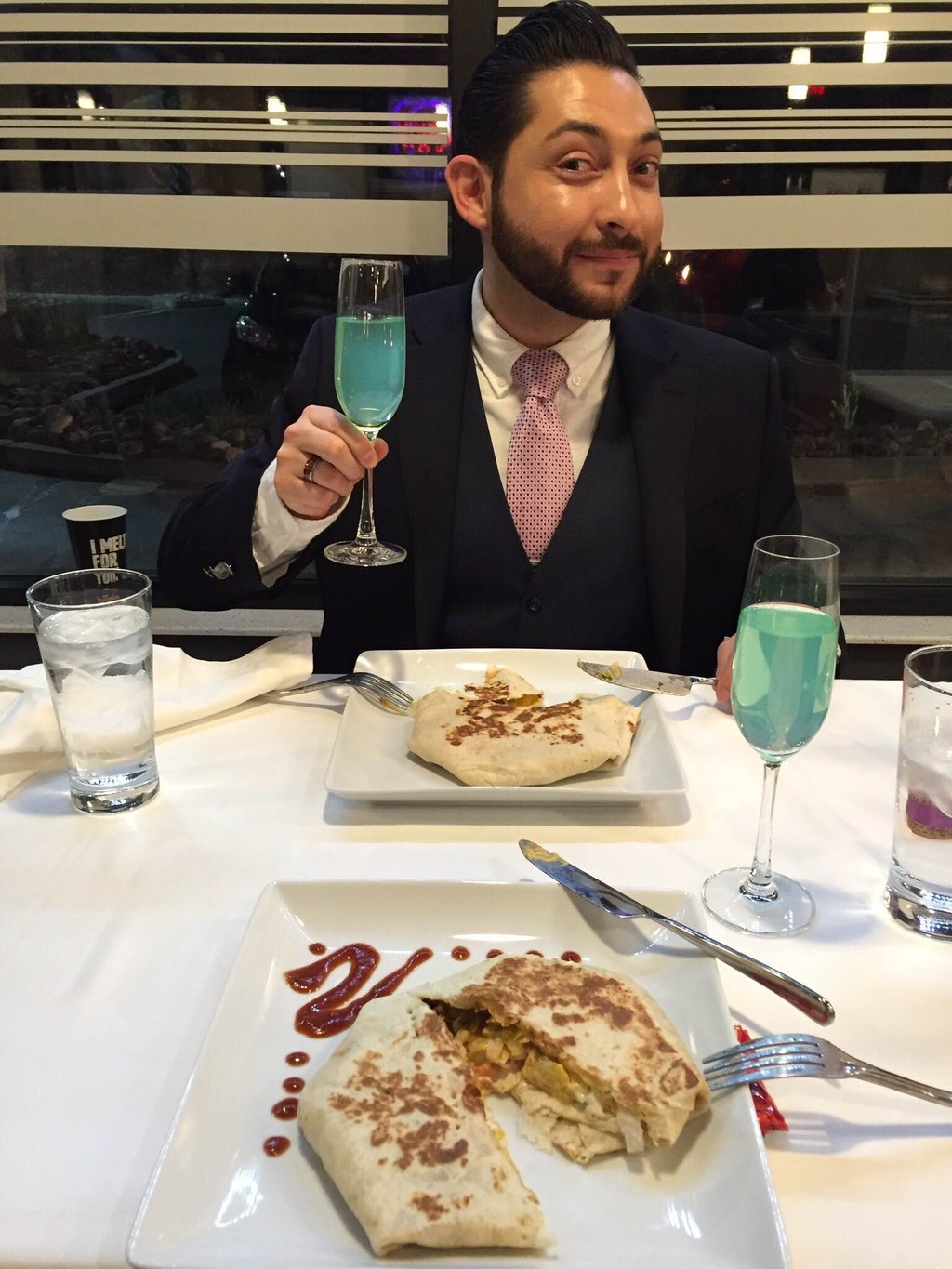 After some initial disbelief, the Taco Bell staff were very accommodating, Daniel said.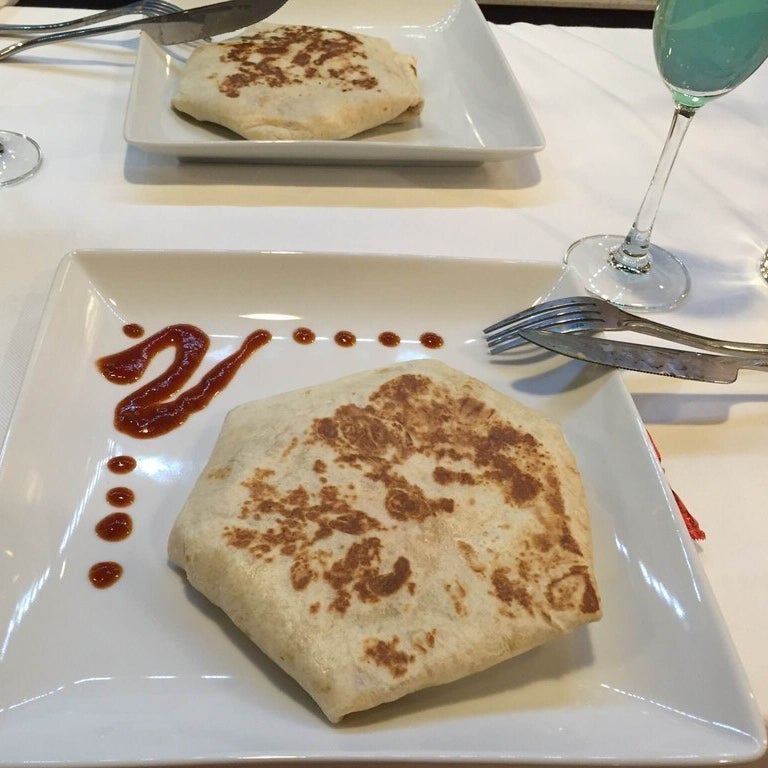 "They cleaned off a prime window-side table and even dimmed the lights a bit to let the candles help to set the mood," he said.
"It was a great excuse to get dolled up and get outside our comfort zones," Daniel said.