This College Kid Gave His Mom A Life-Size Cutout Of Himself And She Had A Field Day
Moms are the funniest people alive.
When Dalton Ross, a college student from Tennessee, left home in January to study abroad in London, he knew his mom would miss him.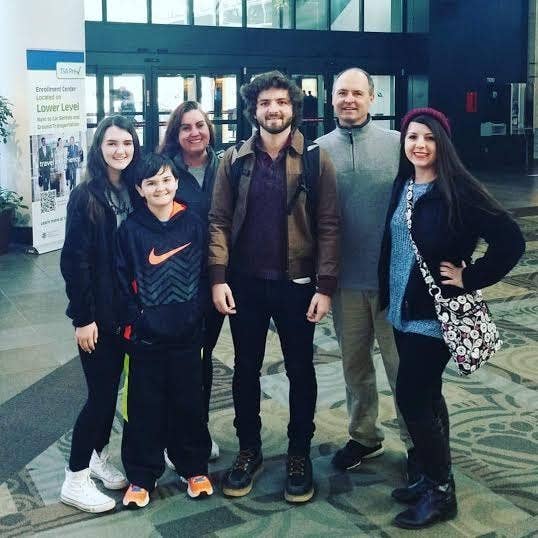 He sent her a cardboard cutout of himself.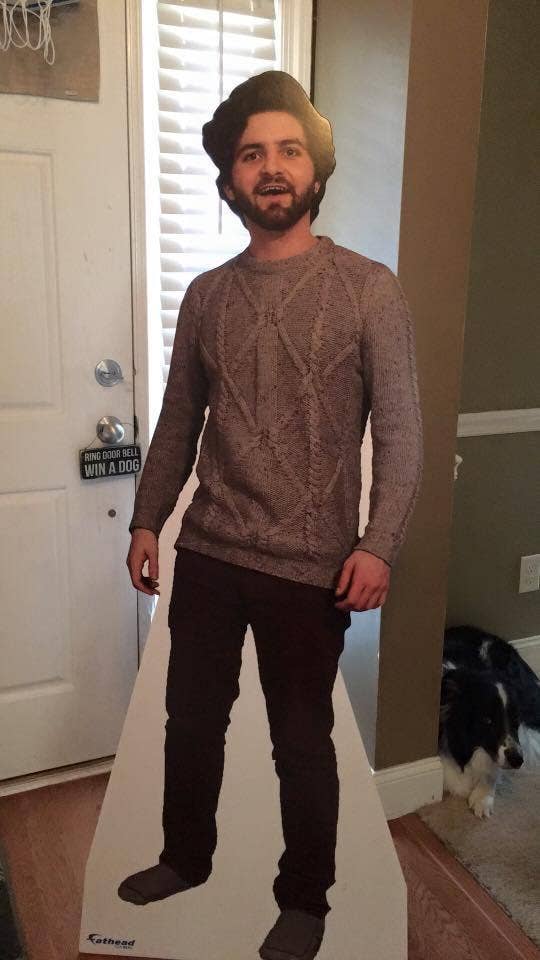 And his mom had a field day with it.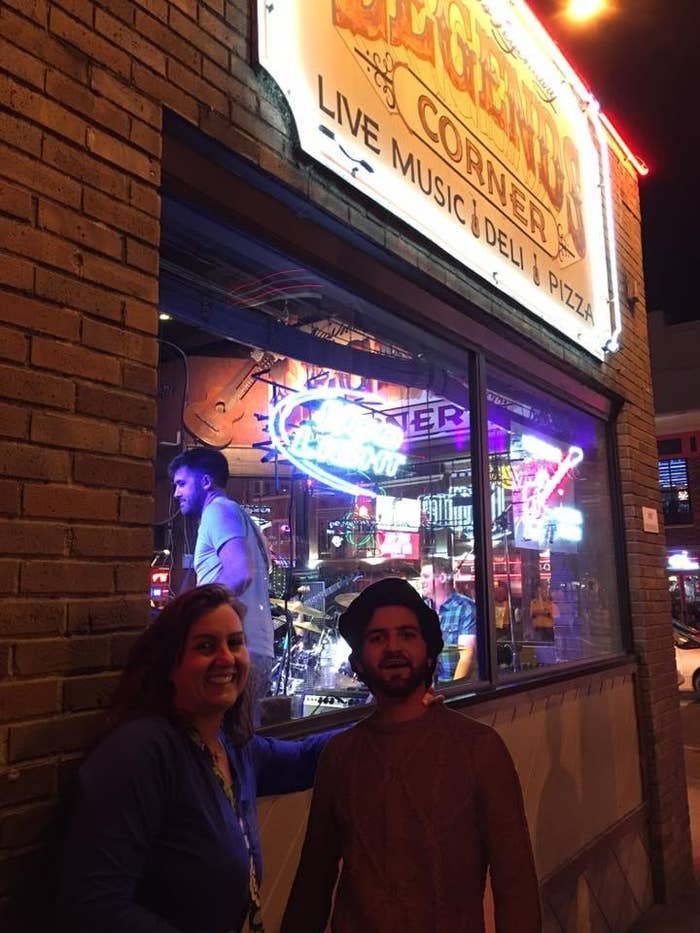 Here's "Flat Dalton" curling up in bed with a good book.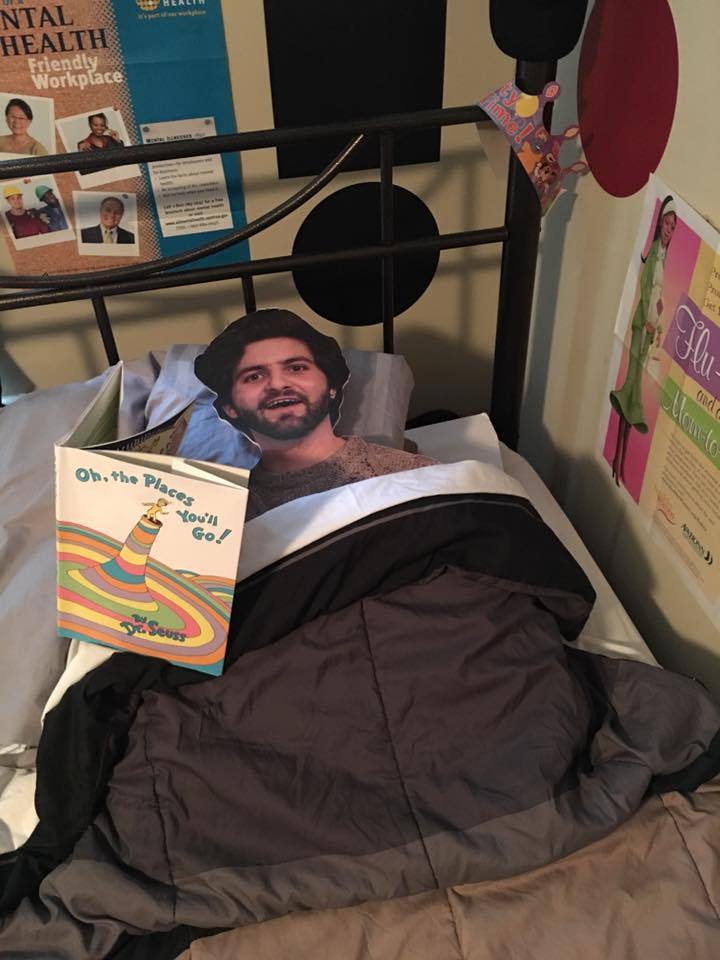 And getting his annual check-up.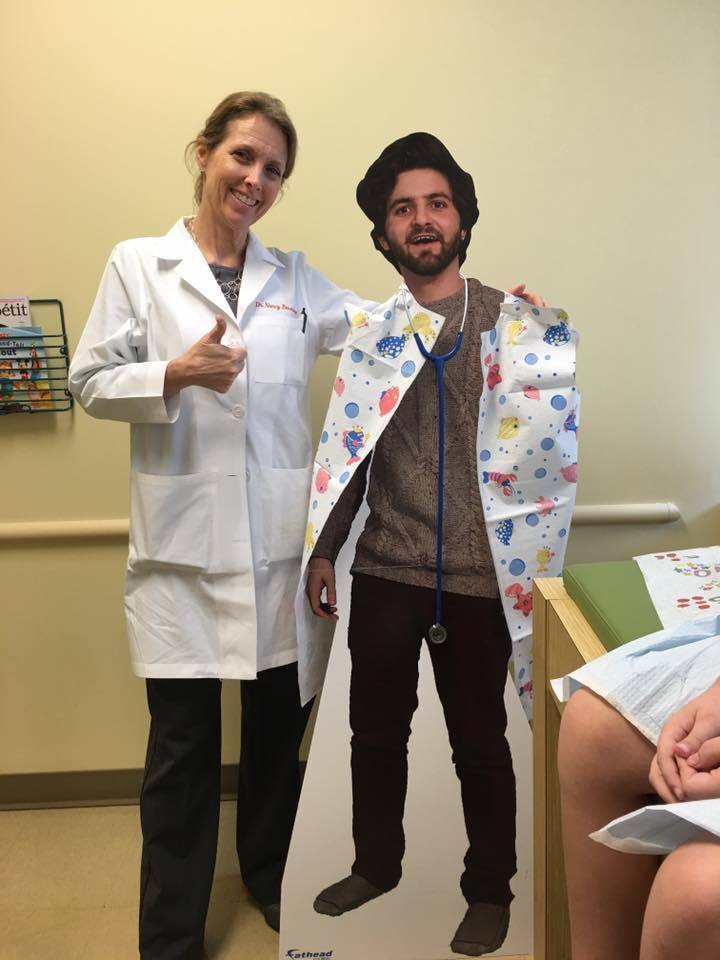 And taking a shower.
He's cheered on the local basketball team.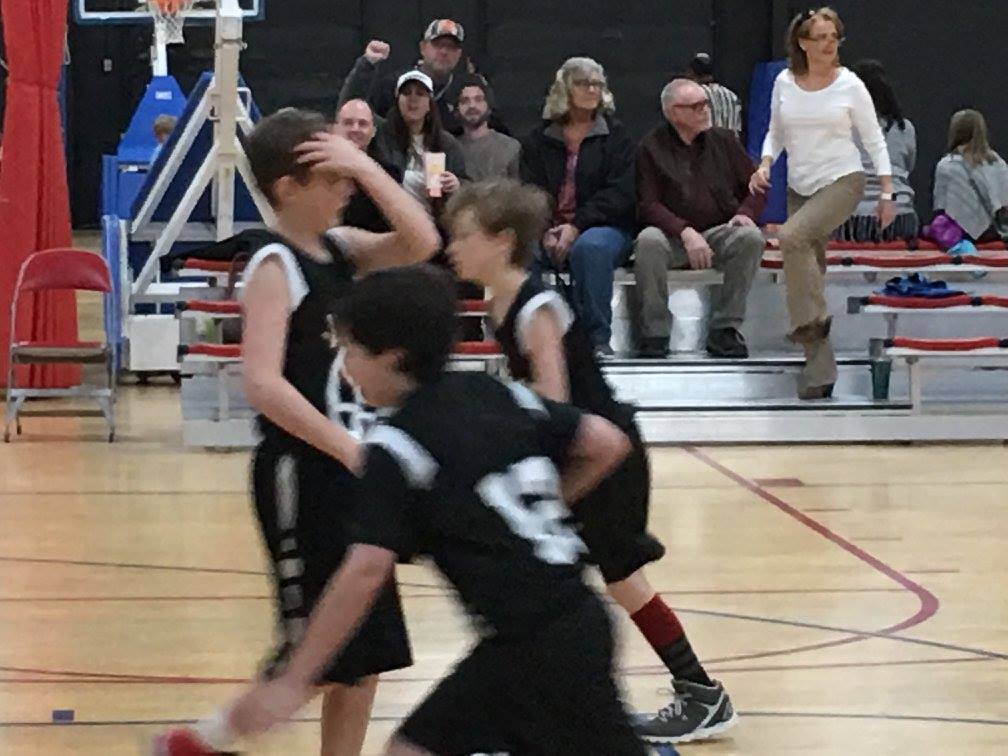 And celebrated Easter with his family.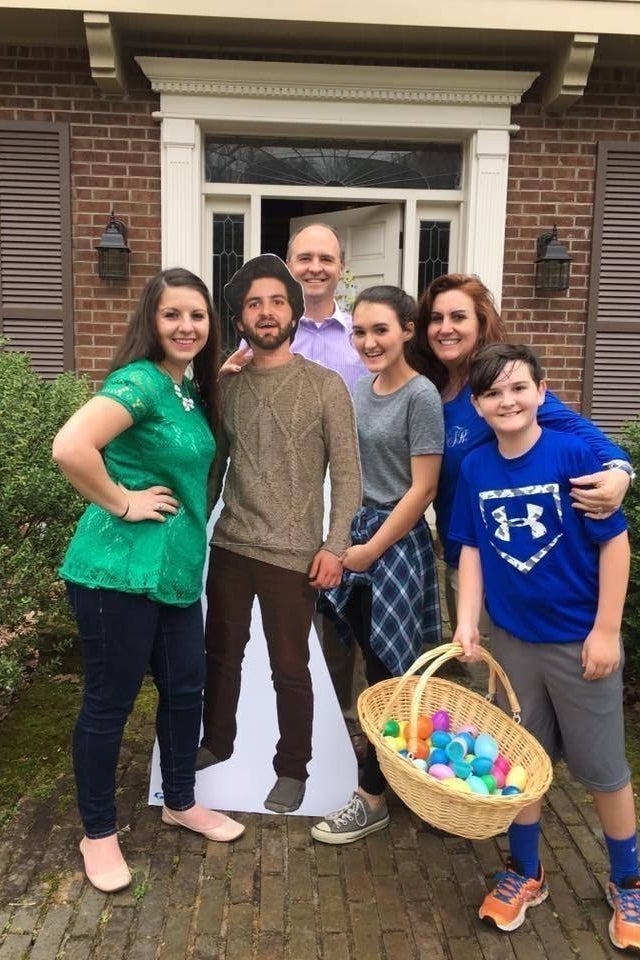 Look how many eggs he found!
Valentine's Day, too!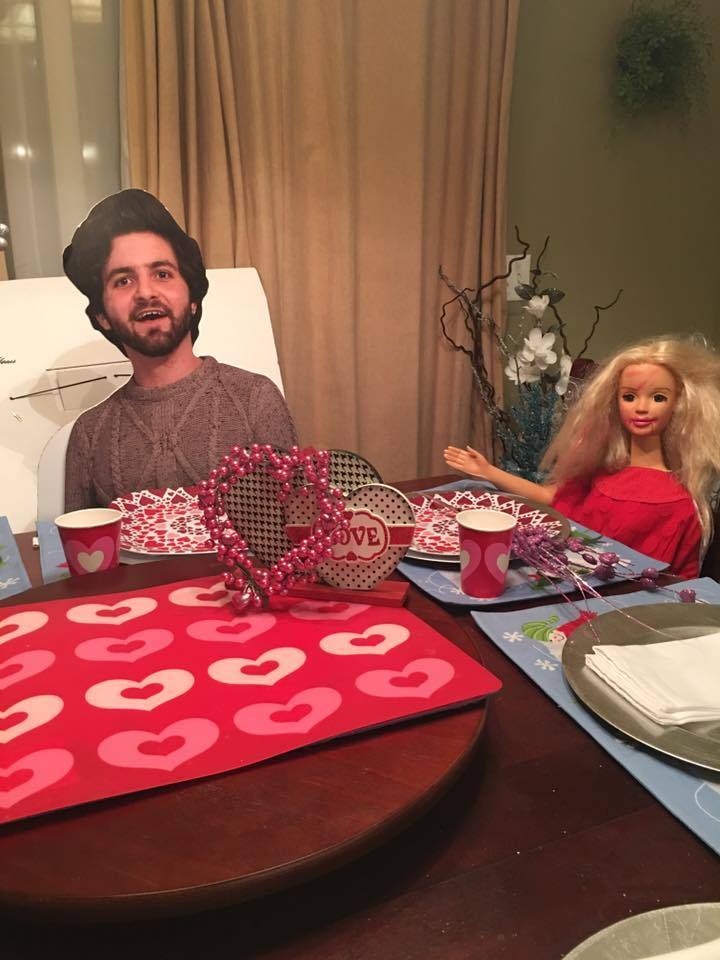 Here he is hanging out with his grandma.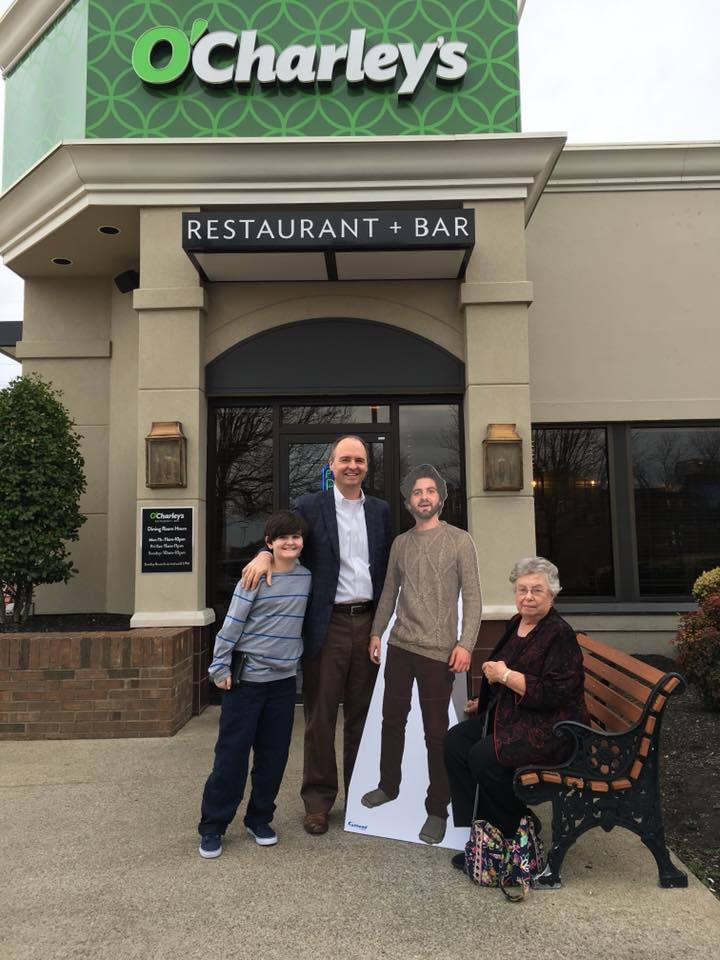 And playing frisbee with the dog.
And grabbing a footlong at Subway.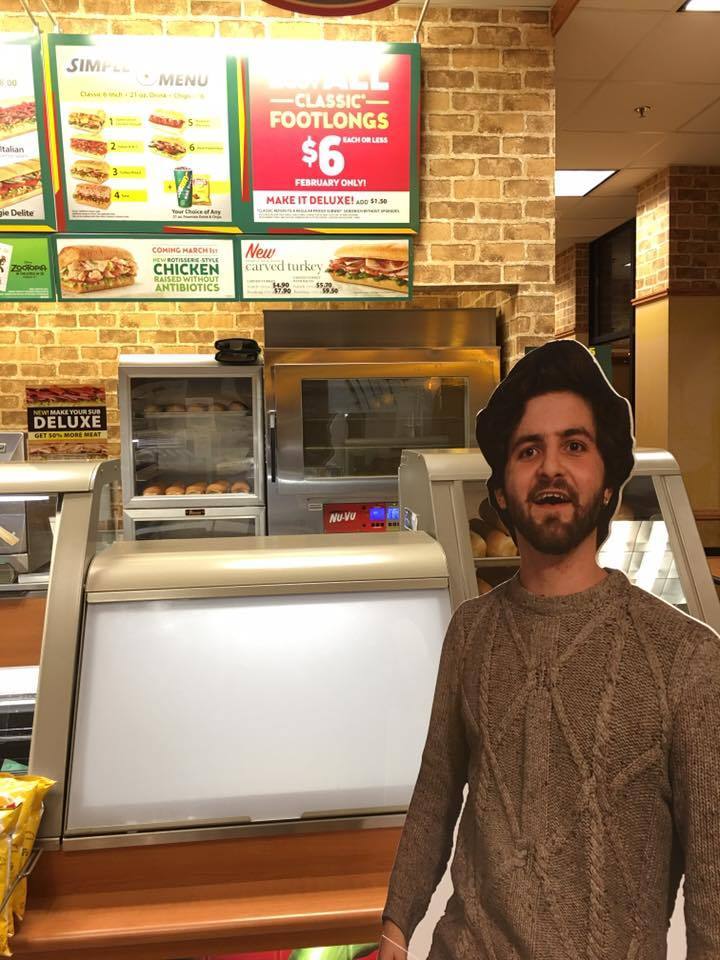 While people on Reddit have been loving Talley's photo antics, she insists that her son's sense of humor was what inspired her.