Here's The Insane New Ice Cream Creation Taking Over Instagram
Gimme.
It seems like there's a new food craze every other day lately, but here's one you're seriously going to want to try: egg waffle ice cream cones.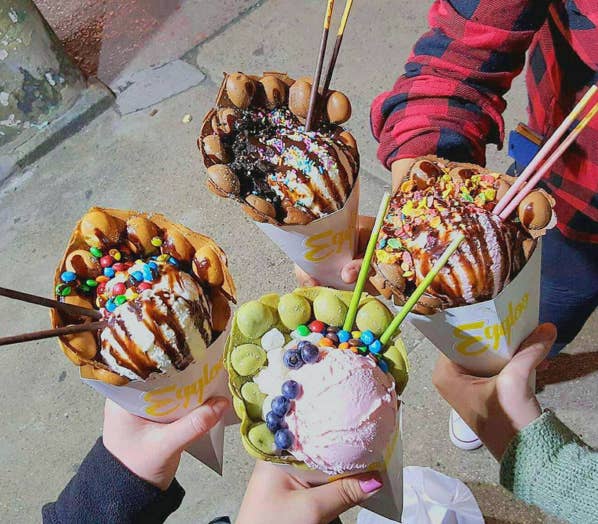 In addition to the plain egg waffle, they also offer matcha and chocolate egg waffles.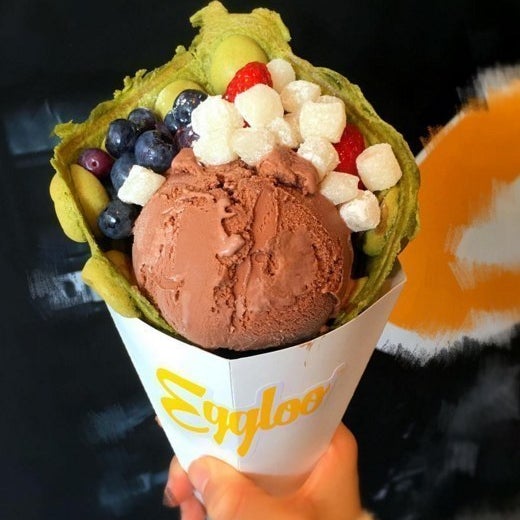 So really, you can't go wrong.
Condensed milk...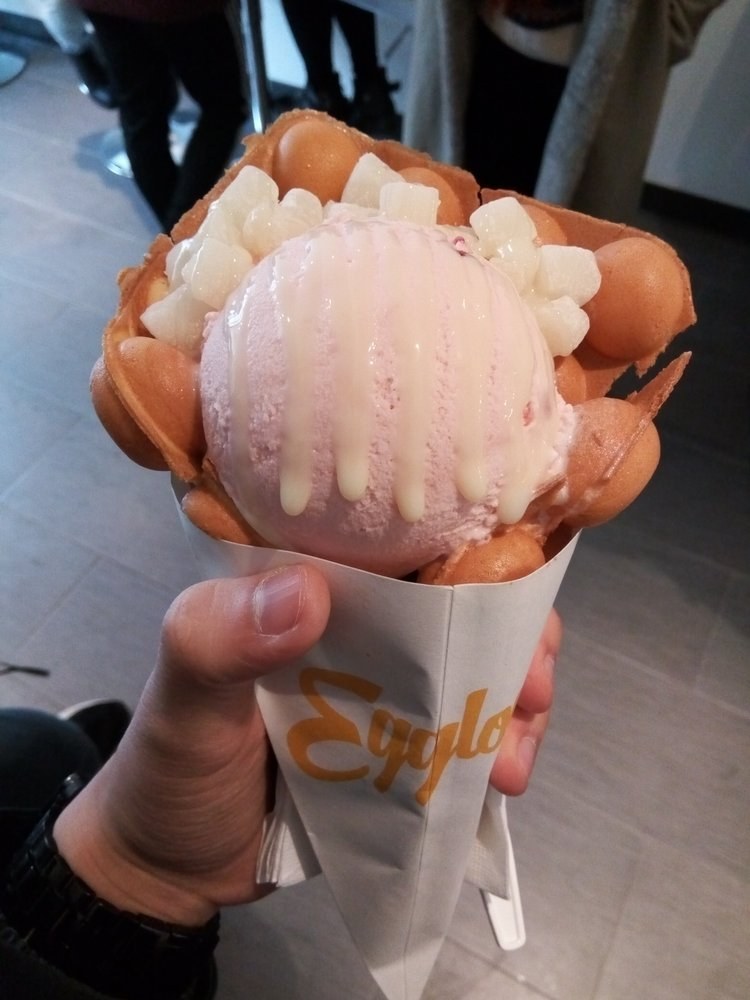 And a fortune cookie.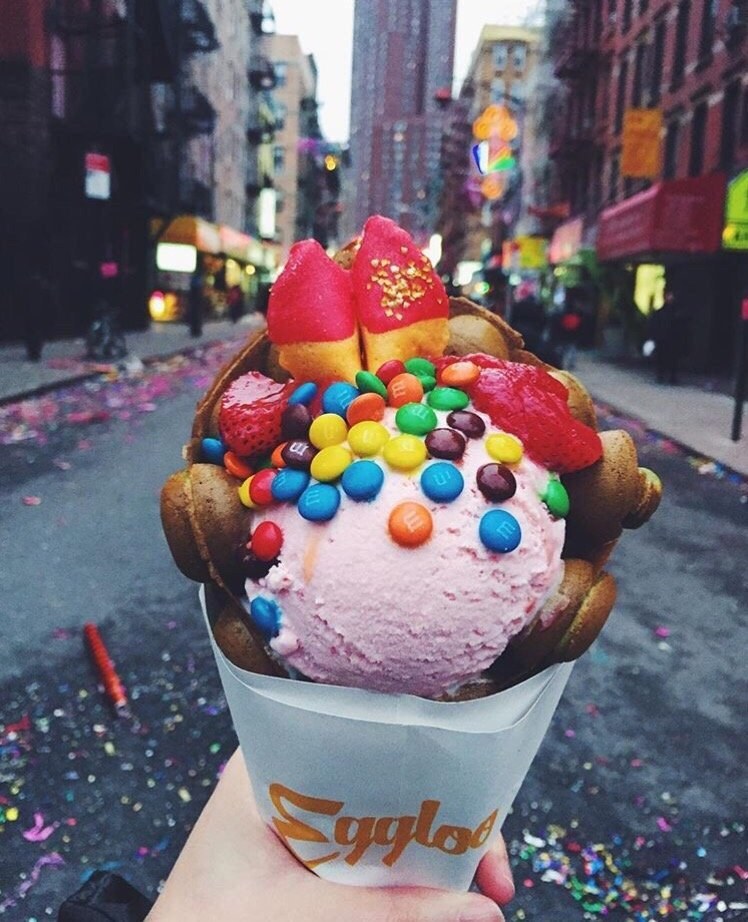 West Coasters want to try? Cauldron Ice Cream in Santa Ana, California sells a similar treat.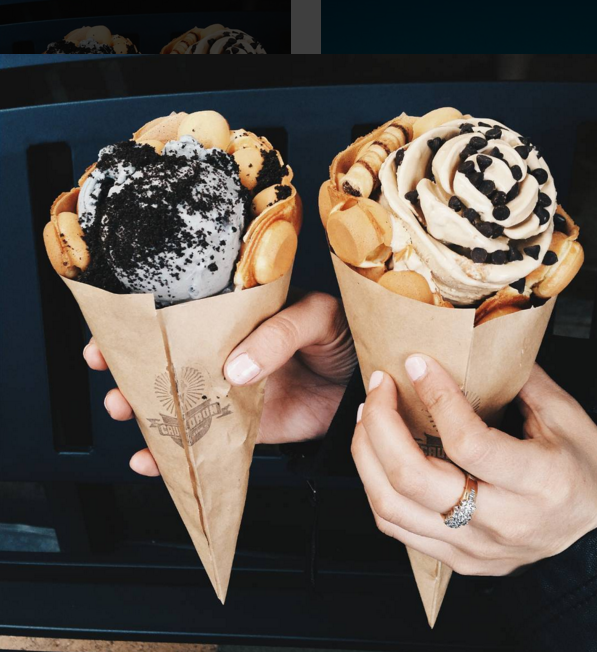 In conclusion, these cones are a thing of beauty.