Just when you thought you'd seen it all when it comes to pizza, one innovative pizzeria created this: a pizza box made of pizza, with a pizza inside it.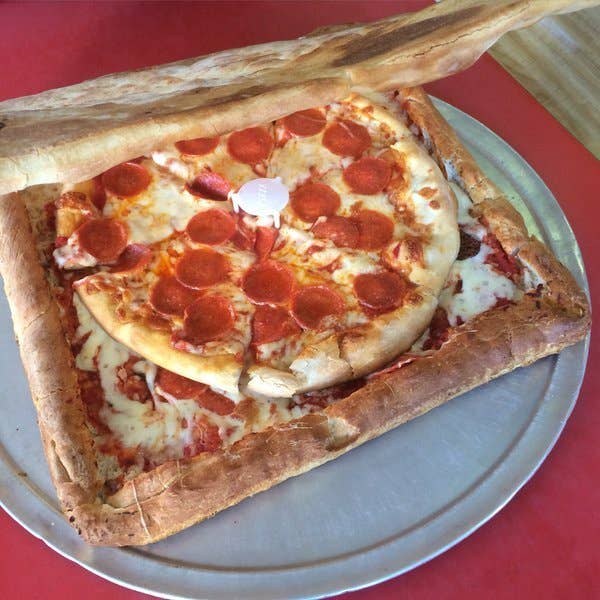 It comes from Vinnie's Pizzeria in Brooklyn, and is constructed of three separate pieces — the box, which is made of a fluffy Sicilian slice, the hard cover, which is made of garlic bread, and a smaller, normal pizza inside.
"I get ticked off when people ask for a box when they're eating here," Sean Berthiaume, one of the store owners, told BuzzFeed regarding the pizza's inspiration. "There's no point, it fills the the trash can. So I thought, what if you could just eat the box?"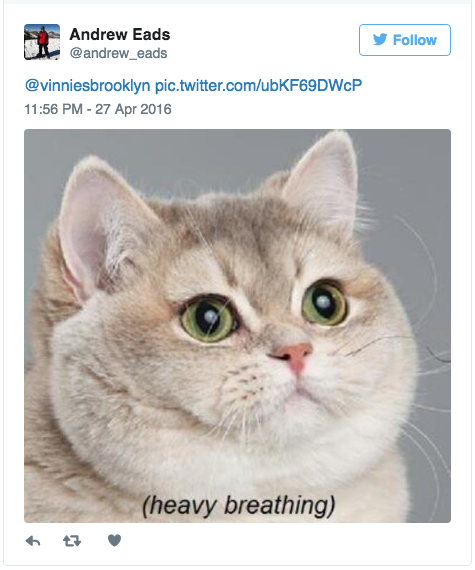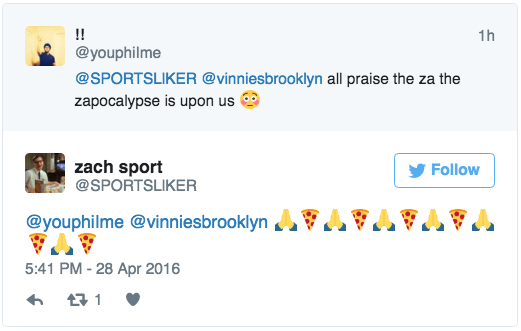 The "pizza box pizzas" have thus far been made by Berthiaume alone, though he said he anticipates needing to train more employees to make them as demand increases.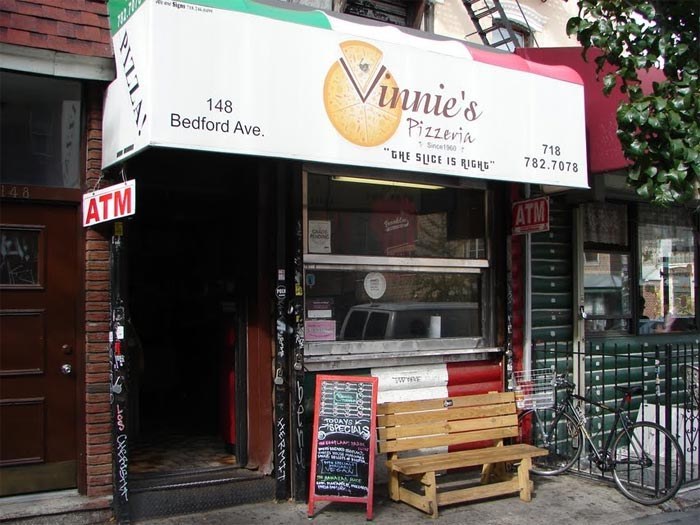 While Berthiaume's original goal was to reduce waste, he said they are still working on how to package the creations for take-out and delivery, and he welcomes any and all ideas.
At the time he was interviewed, he had made five of the pizzas, with three orders in for the following day. He said they take a little over an hour to make (as compared to their normal pies, which take 10 to15 minutes). Because of the size and labor involved, the pizza box pizzas cost $40 each.
Vinnie's is no stranger to over-the-top food creations.
In June 2015, the shop gained viral fame with its "cheeseception" slices — a standard cheese slice topped with three mini slices.
Berthiaume said the response to the pizza box pizzas has been positive so far.
"It's not meant to be taken so seriously," he said. "It's meant to be a fun thing."
🍕 What a time to be alive. 🍕