Drunk grocery shopping always seems like a great idea at the time.
Until you wake up the next day with a hangover and a six pound bag of walnuts.
Or an eye patch.
Or a ridiculous haul of miscellanous junk food.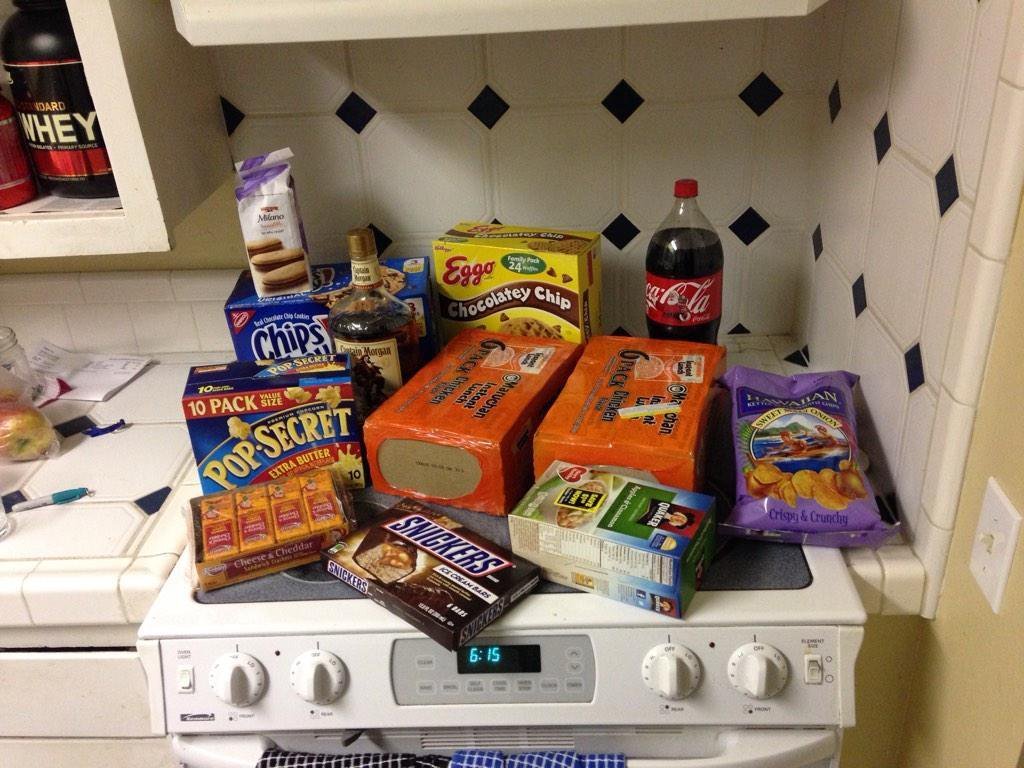 And probably a few regrets.
Or maybe there were no regrets whatsoever.
Especially if you wrote a shopping list like this.
What funny, weird, and/or downright glorious item did you buy while drunk grocery shopping? Tell us in the comments and you could be featured in a BuzzFeed Community post!