You Need To Try This Bagel Grilled Cheese Immediately
Is this what love feels like?
You can get it at Sadelle's, a Jewish deli in NYC that knows bagels are best when they are UNLIMITED and come in a massive fucking tower.
That beautiful, melty cheese.
IRL, it got mixed reviews from BuzzFeed editors Emily Fleischaker and Alison Roman who ate one at Sadelle's for breakfast this morning:

Probably best if you try it for yourself. And if you don't live in NYC, Food52 has a recipe.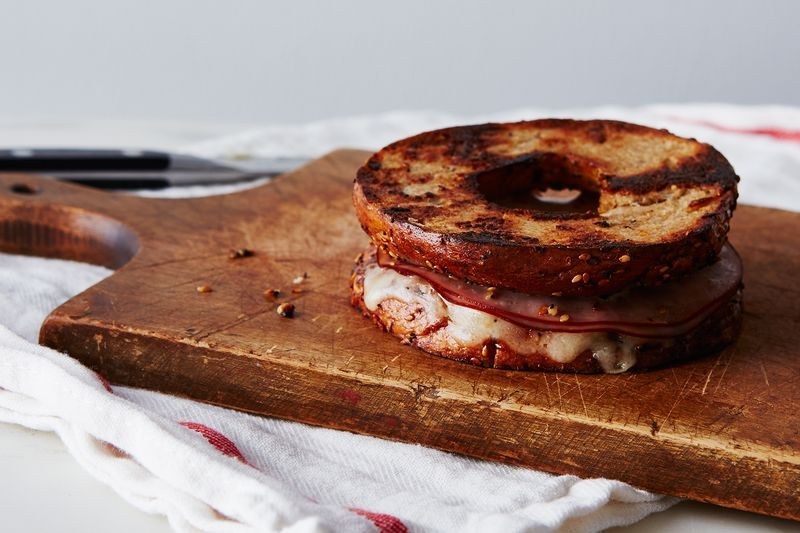 It's OK to cry. Shhh.