People In Japan Are Vacuuming Harmonicas And It Will Make You Feel So Alive
"If you don't like harmonica vacuum, I don't trust you."
Sometimes, the internet in all its goodness grants us something we never knew we needed. Now it has given us this: a video of a harmonica being vacuumed.
For a brief moment in time, all was right with the world.
Everyone could finally agree on one thing: Harmonica vacuum was good.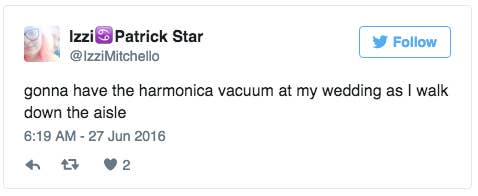 Since then, tons of Twitter users in Japan have been sharing their harmonica vacuum videos.
Have you ever felt so alive???
Wait, one more then I swear I'm done: