This is Wheelz, a baby bunny who gets around on a tiny skateboard wheelchair.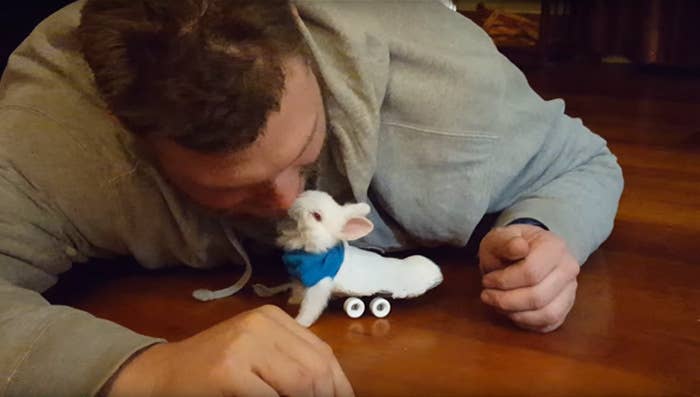 Jason and his wife Sonja built the wheelchair out of a finger skateboard, a sock, and a bra strap, all from the local dollar store.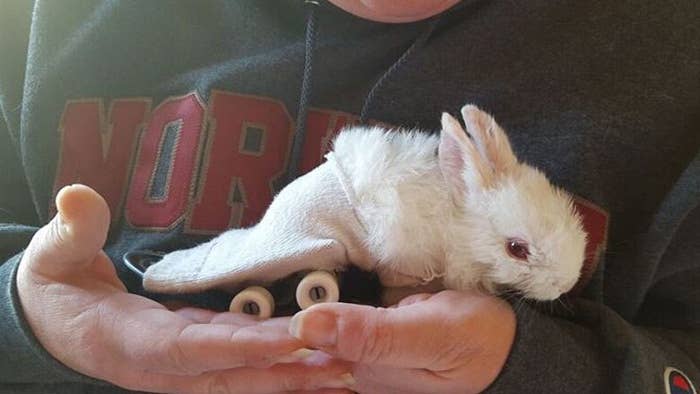 "All the other bunnies are fascinated by his wheels," said Jason. "He's so much faster than them. They'll come to sniff around the wheels, and he'll go dashing away."
Now, Jason and Sonja are trying to get a children's book written about Wheelz.