Crystal Pepsi, the best/worst soda creation of the '90s, is coming back this summer.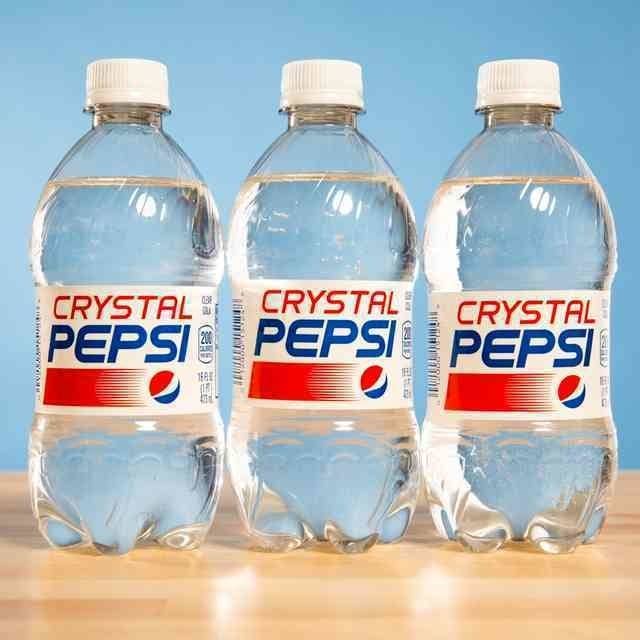 The soda has maintained a bit of a cult status over the years, and has become something of a hot ticket item on Ebay.

So, naturally, '90s kids everywhere are HYPED.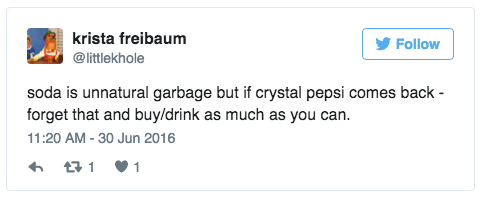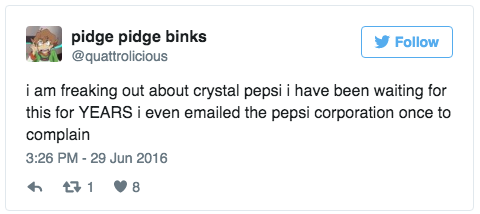 Well...mostly.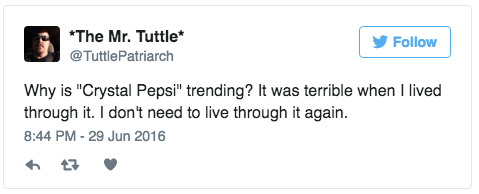 The dream of the '90s: soon to be alive in a grocery store near you.