It starts in 1916, when nails were short, simple, and polish-free.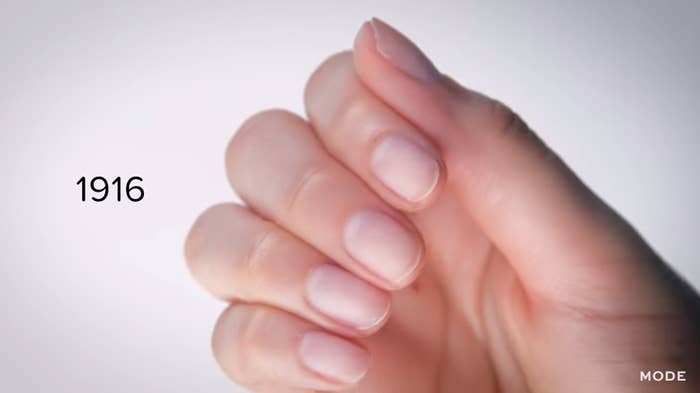 That all changed in 1932, when Revlon became the first established polish brand, leading to the rise of painted nails.
In the '40s and '50s, it was all about deep reds and almond-shaped nails.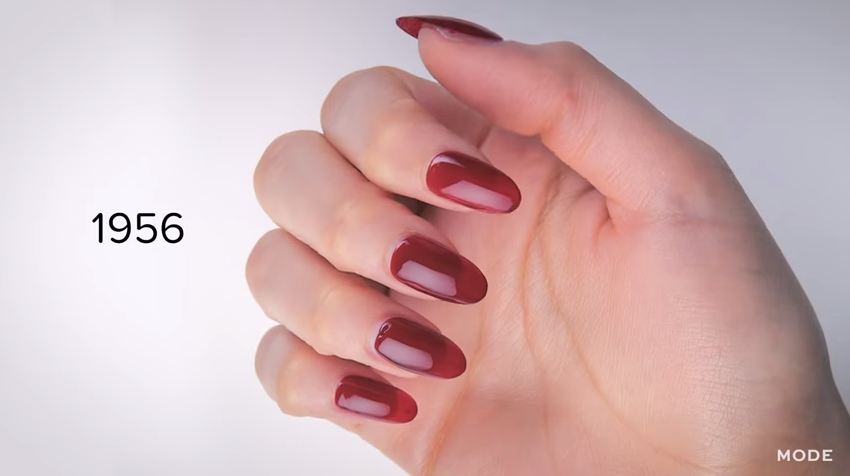 Things took a turn for the pastel in the '60s, with shades like this mod pink.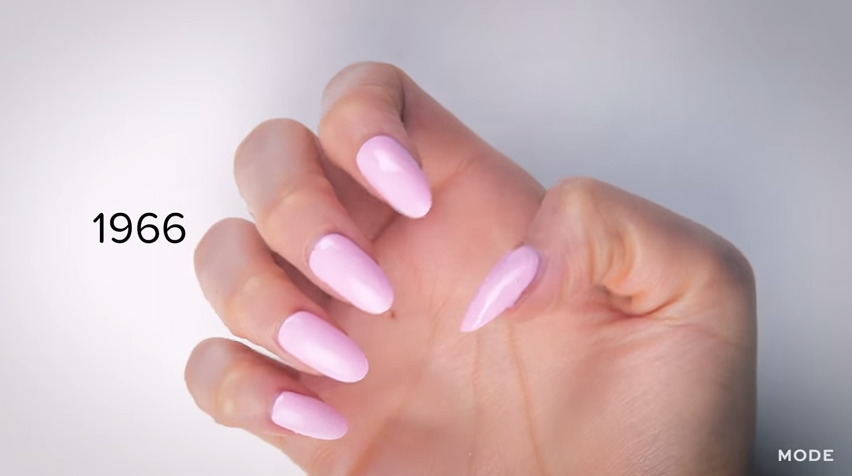 Long, sparkly, disco-ready nails were all the rage in the '70s.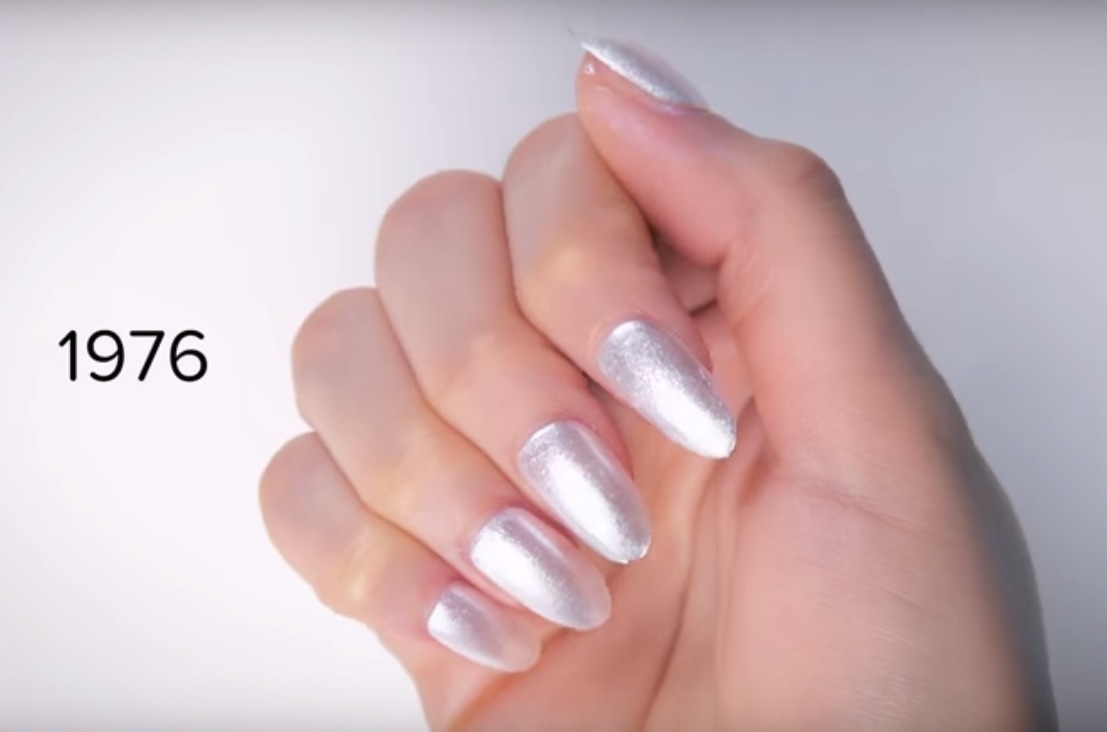 And of course, the '80s — over-the-top neons, rhinestones, and bold colorblocking.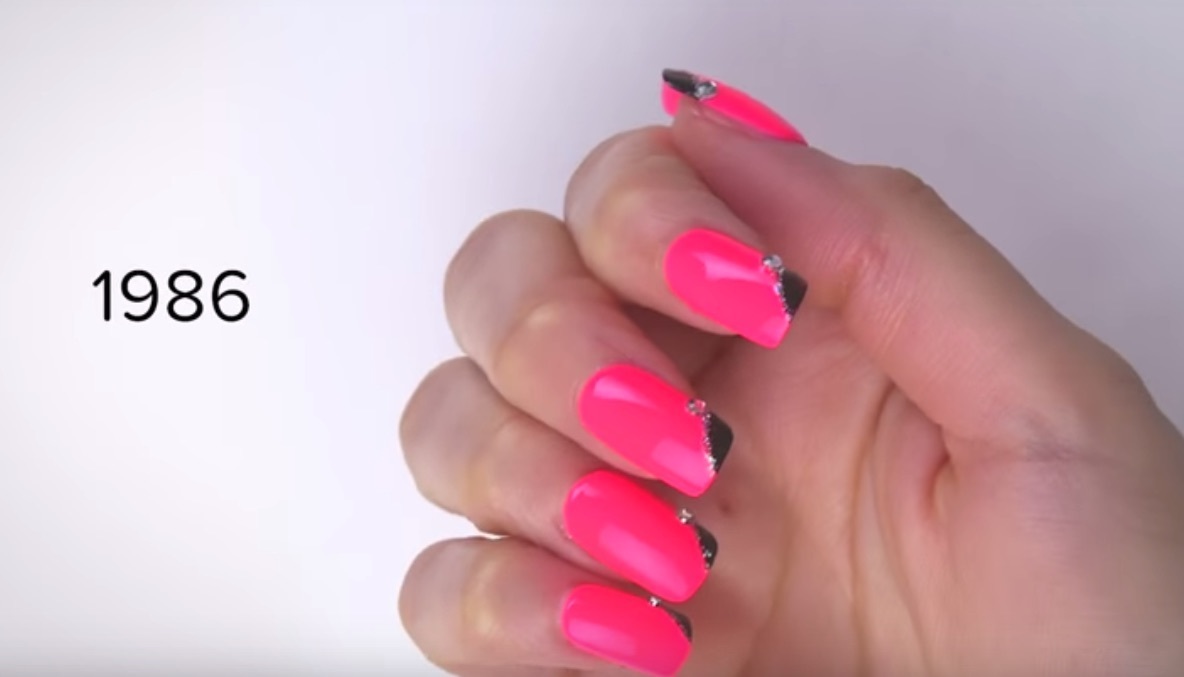 When grunge style swept through the '90s, nails got short and dark.
The 2000s were all about the French manicure.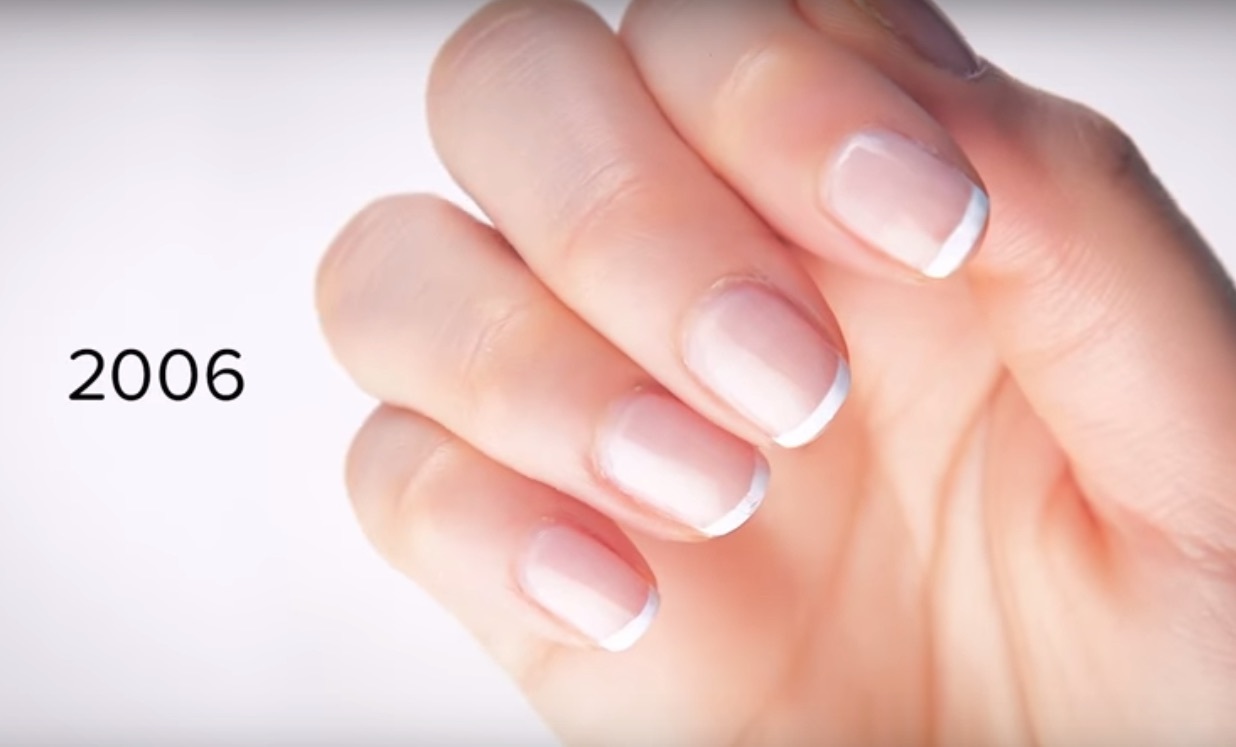 And finally, back to the present, where nude shades and glittery tips are mega-popular.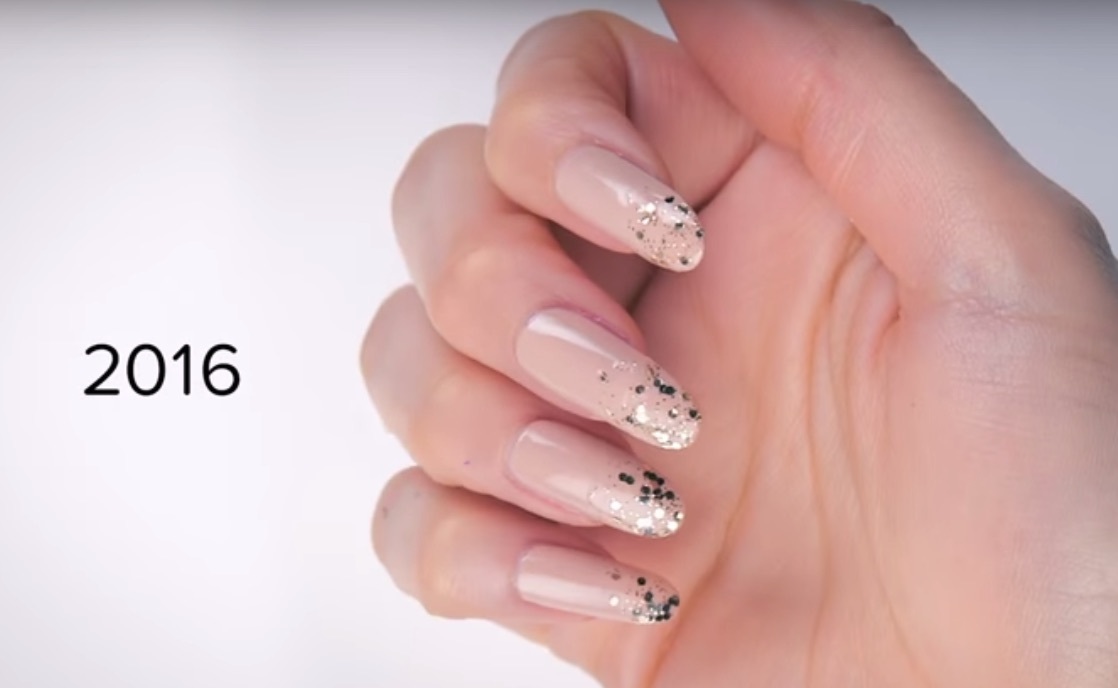 Which one is your favorite?