When A Wedding Party Got Trapped In An Elevator, They Didn't Let It Stop The Party
Never a better time to take some selfies.
On Oct. 10, Liz Copeland and Harry Stein held their wedding reception at the Torpedo Factory in Alexandria, Virginia.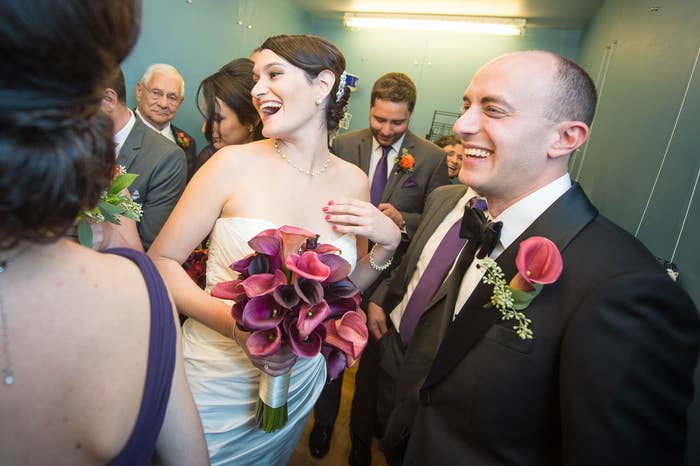 The couple, rabbi, wedding planner, photographers, parents of the bride and groom, grandparents, and all bridesmaids and groomsmen filed into an elevator en route to the ceremony, which was to continue in the park across the street.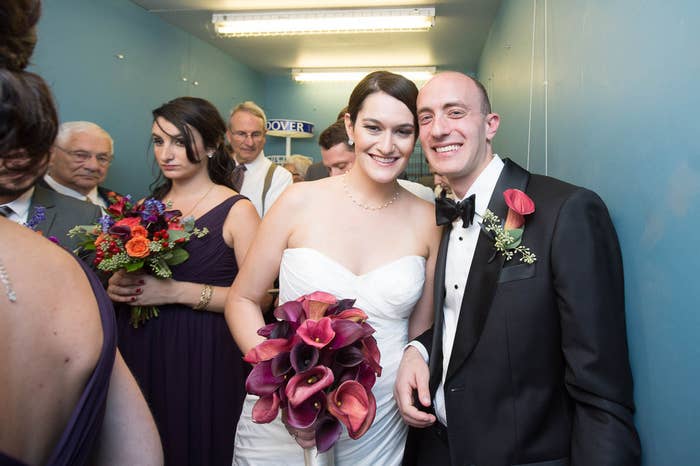 Then the unexpected happened — the elevator stopped moving.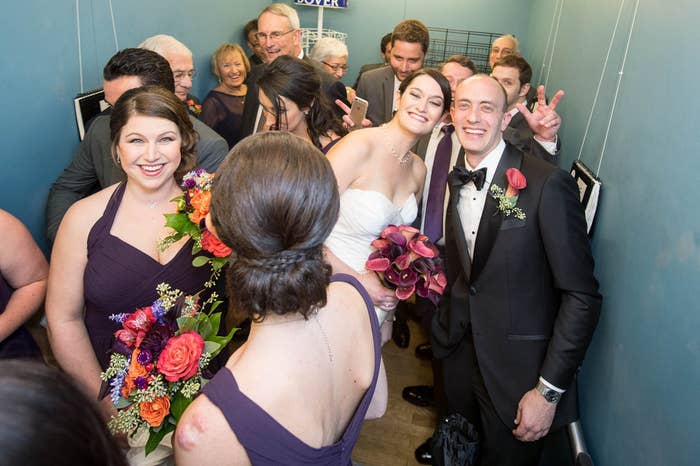 Though usually people might freak out, everyone in the wedding party took the malfunction as an opportunity for one-of-a-kind selfies.
"The photographers got a bunch of amazing shots of the bride and groom and family looking totally calm and relaxed, which they were," said Rebecca Frank, a bridesmaid at the wedding. "I don't know how they kept composure!"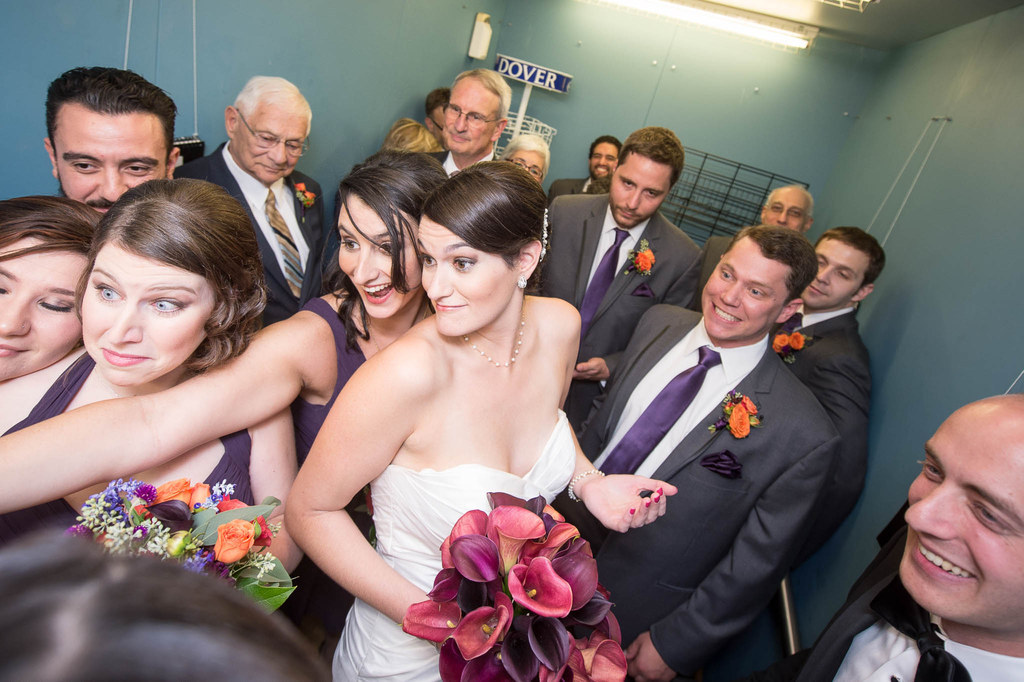 The elevator was stuck for about 25 minutes total, but everyone just had fun and contributed their own memories using the hashtag #copestein.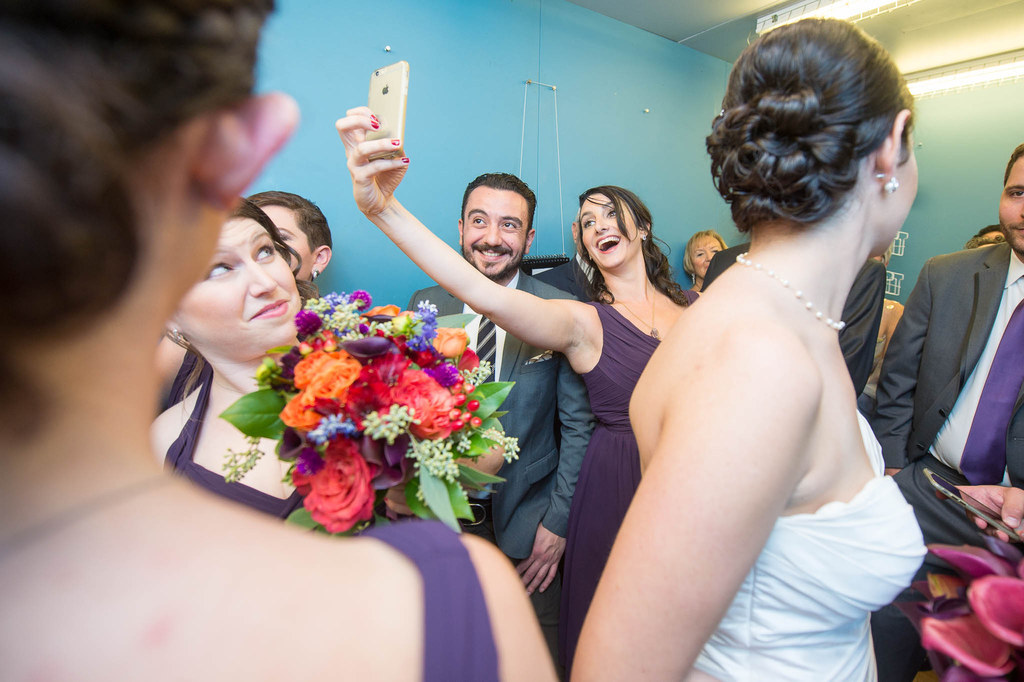 Eventually, the fire department arrived and lifted everyone out, making for some truly unique photos.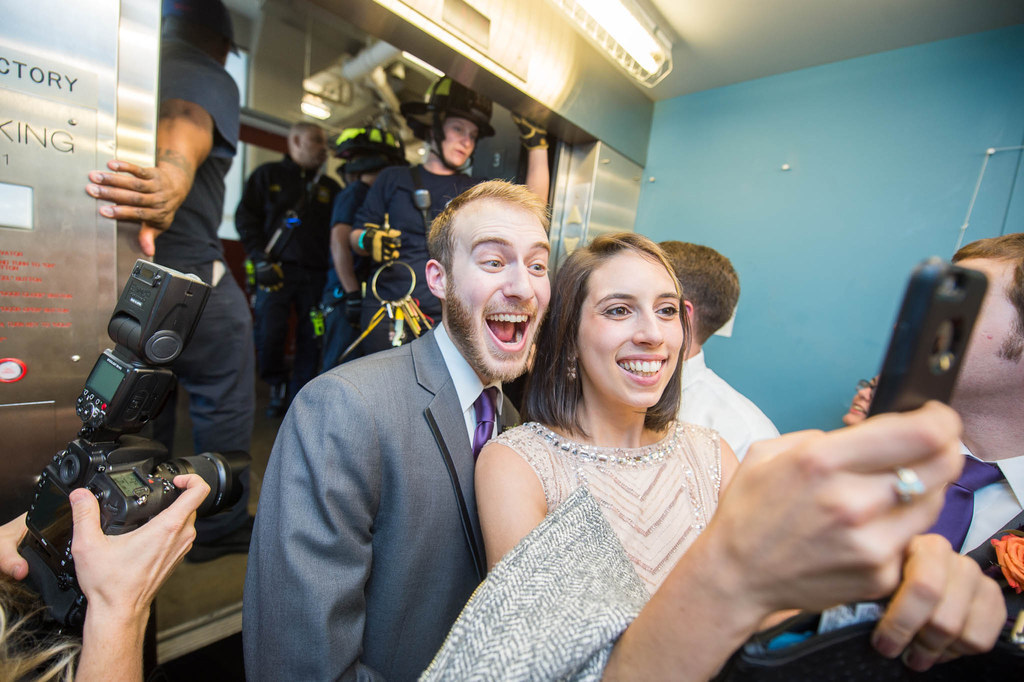 "You can see that this did NOT get in the way of a beautiful, emotional, sweet, and FUN wedding," Frank told BuzzFeed.