Distance learning may be a safer alternative to opening schools up, but it comes with its own challenges.
And with many classes being held either partially or fully virtually, we want to know: What are some things you've done to make remote learning a little easier?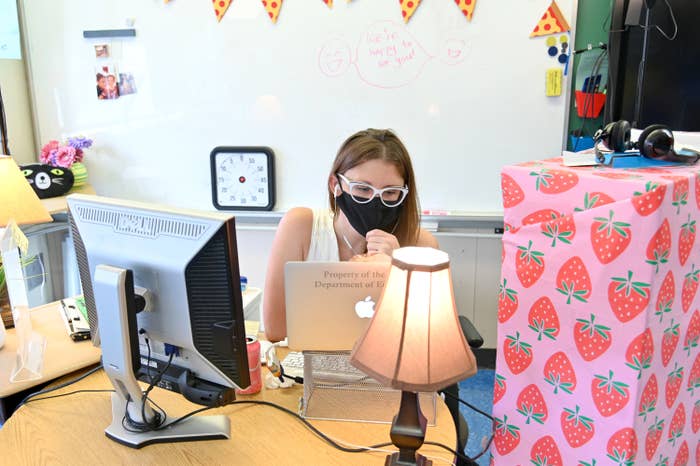 Are you working to change benchmarks and expectations to adjust to this difficult time?
Do you have a specific teaching setup that helps you feel more comfortable and focused?
Have you found creative or surprising ways to keep students engaged?
How do you use class time to reconnect with everyone?
And most importantly: what are you doing to check in with yourself?
Whatever your experience is, we want to hear about it. Share in the comments below — tips, tricks, advice, and feel free to include photos, if you'd like! You could be featured in a future BuzzFeed Community post.