Anyone watching the Oscars red carpet right now will probably notice that Melanie Griffith and her daughter, Fifty Shades of Grey star Dakota Johnson are hella cute.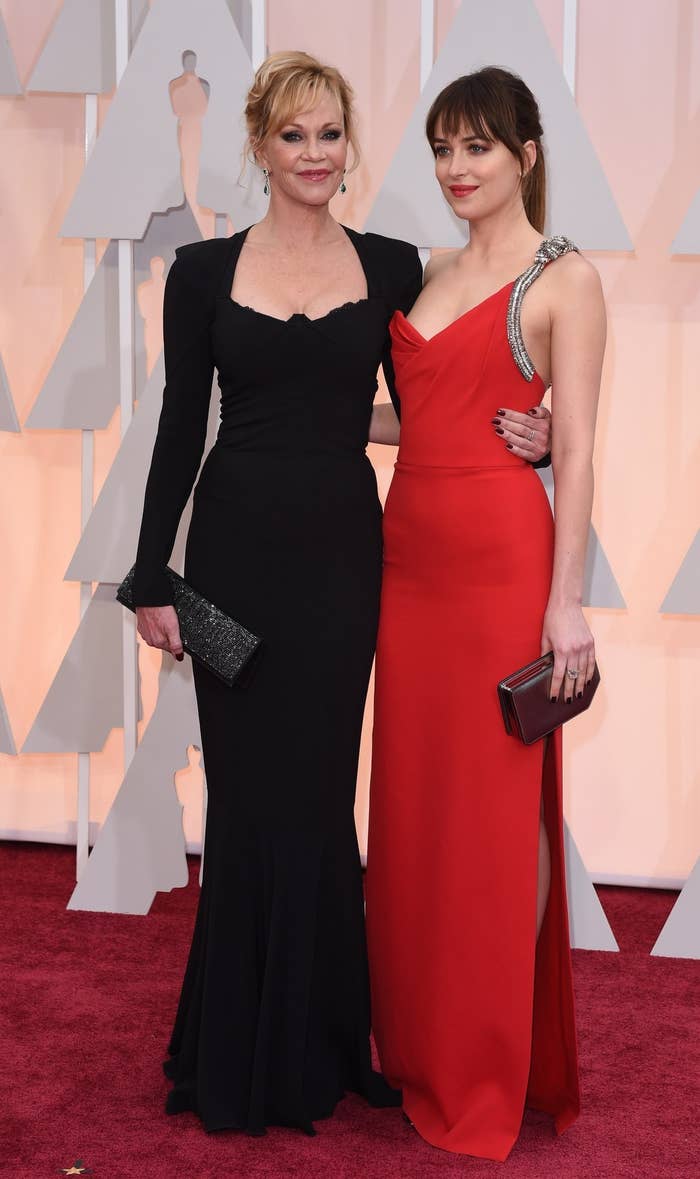 What you probably didn't notice is that Melanie has been bringing Dakota (and her sister, Stella) to red carpets for quite some time now.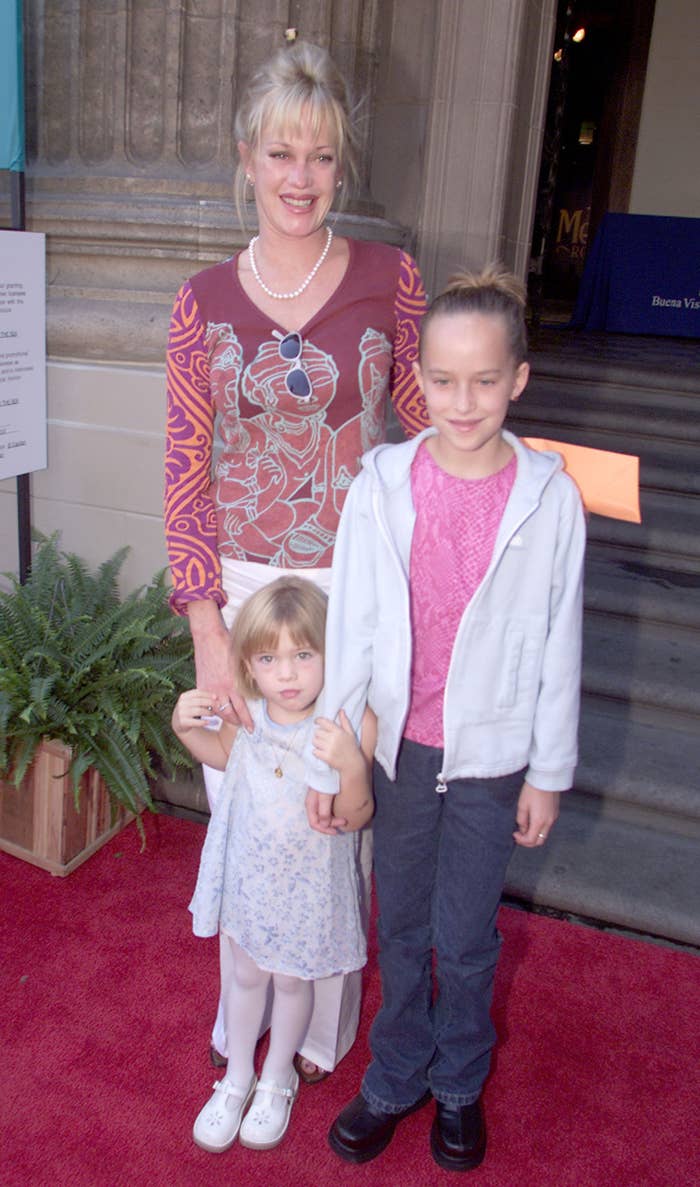 Sometimes, she brought the whole fam.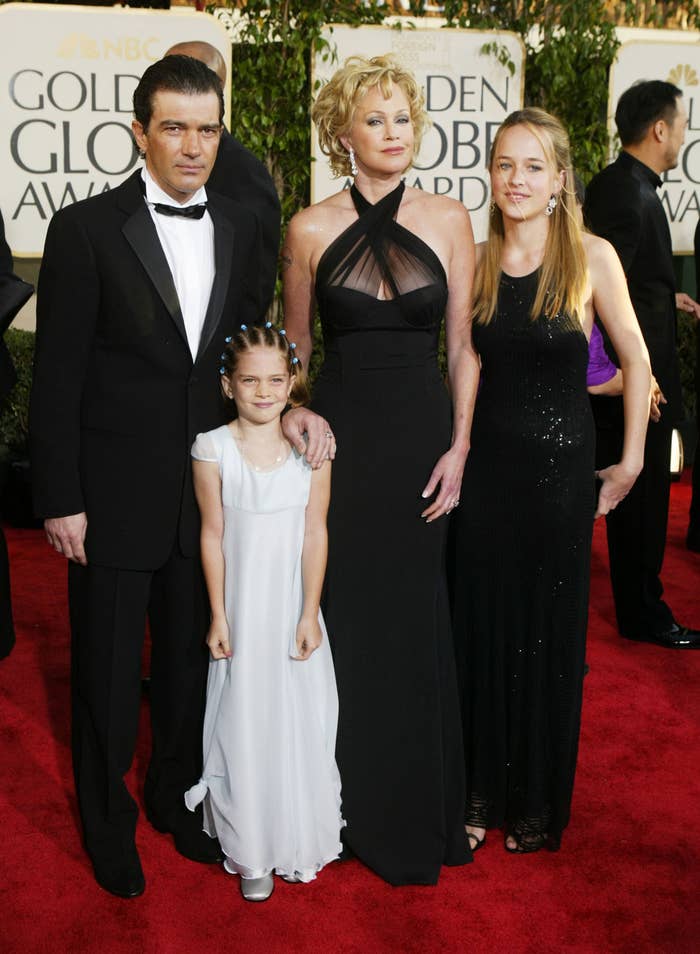 Other times though, it was just Mel and Dakota time.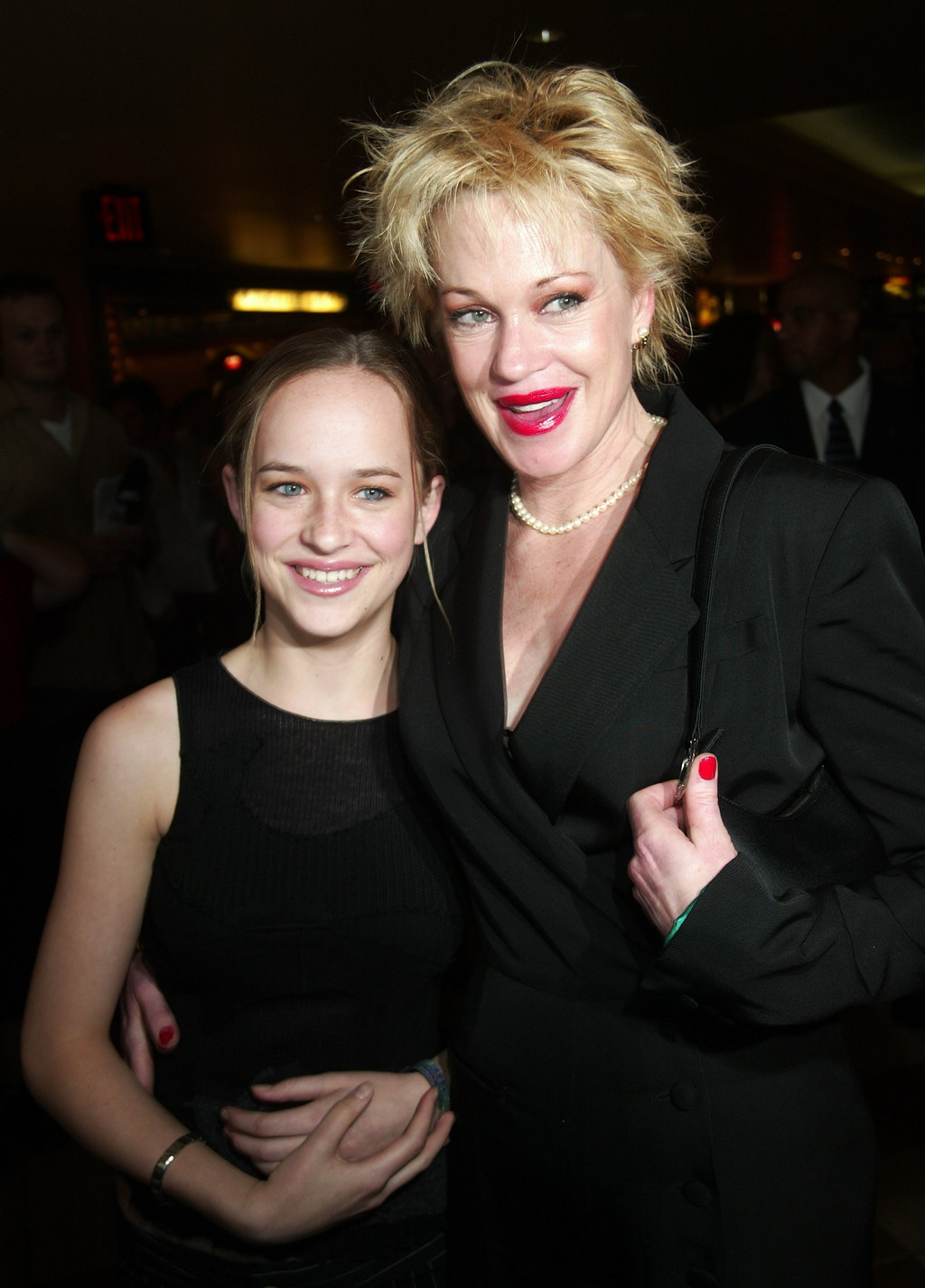 They smiled together.
They went in for the cutest mother-daughter hugs.
And they looked totes hot, no matter what the decade.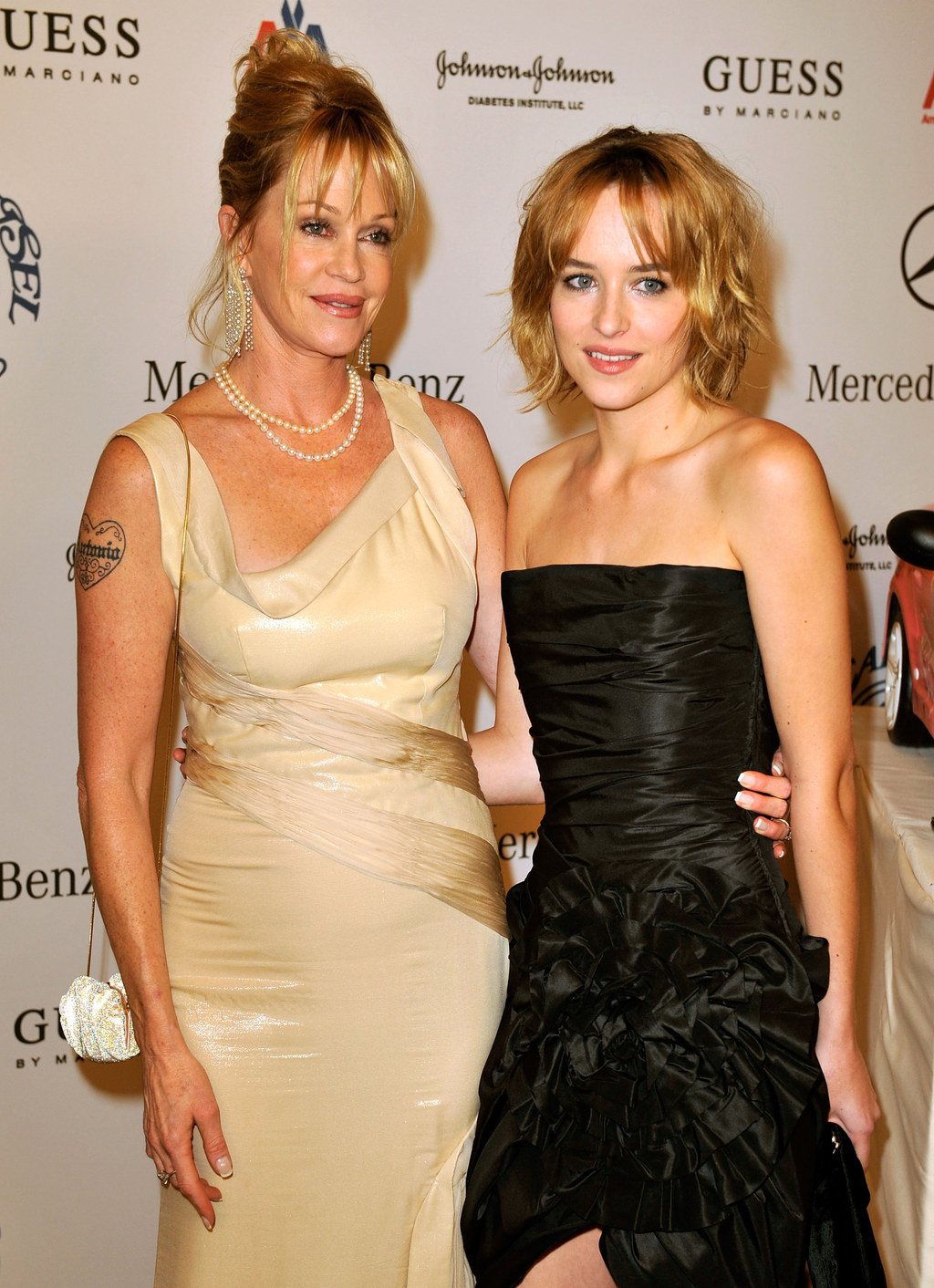 Only now, Dakota is the one bringing her mom to the event.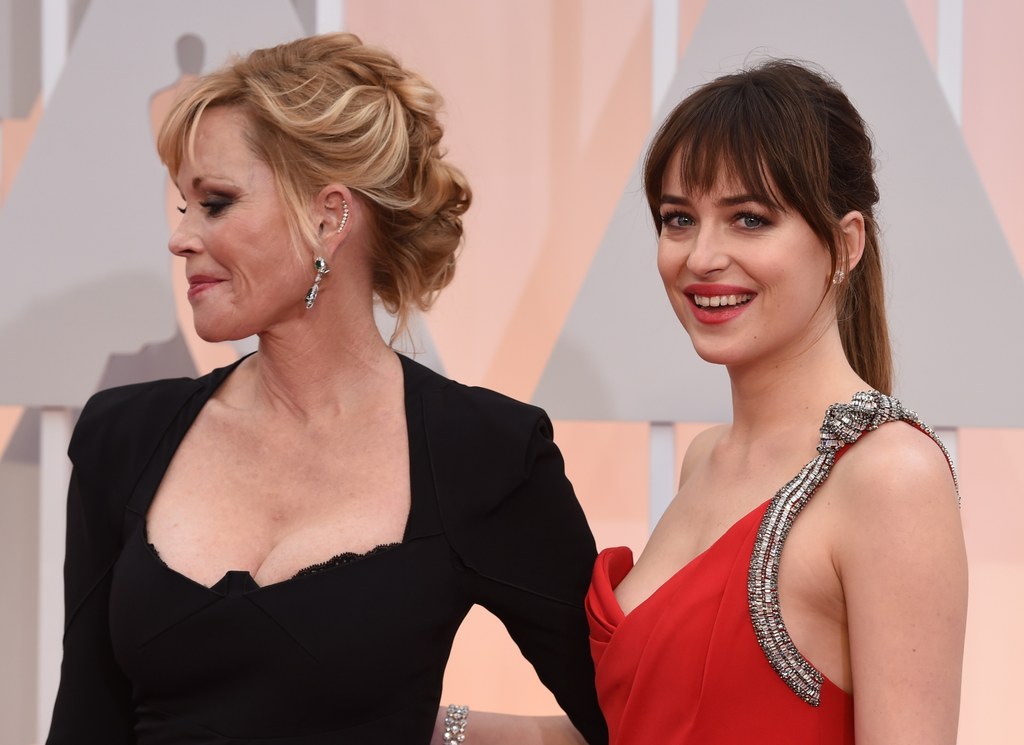 <333