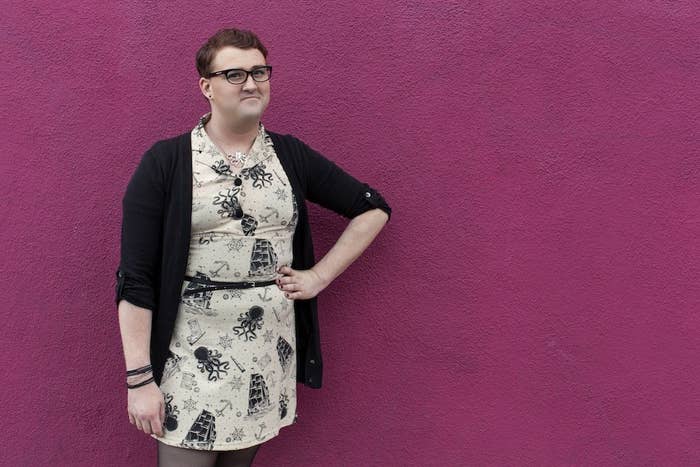 Back in September, ModCloth, an online apparel company known for its retro-aesthetic, launched #FashionTruth, a pledge to feature diverse models (who will never be photoshopped) and to always provide options in a broad range of sizes. As part of this movement, the company selected their first transgender model - a writer and comedian named Rye Silverman.
A regular contributor to the Style Gallery (a community page where users can upload photos of themselves wearing their ModCloth purchases), Rye caught the attention of Co-founder/CCO Susan Koger and was thus given her very first real modeling opportunity.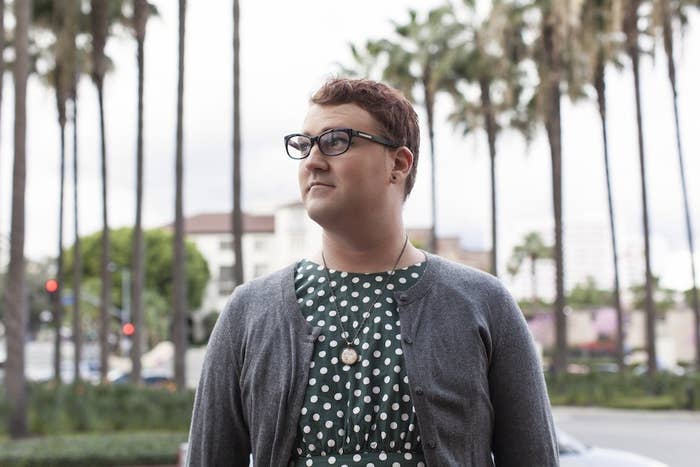 "For me, [fashion is] an external way to be able to be more expressive about [my gender identity]," Rye told BuzzFeed. "I think of it like doing art or writing; it helps me get a sense of myself out there. The way I dress and the styles I'm attracted to aesthetically are ones I'm naturally drawn to though. I'm not so sure that's directly because of my gender identity, as much as it's just the clothes I like."
"When we first let Rye know she'd been selected for our spotlight, she actually credited ModCloth with helping her define and refine her style," Koger stated in an FAQ. "Most importantly, though, she said the Style Gallery helped her become more confident!"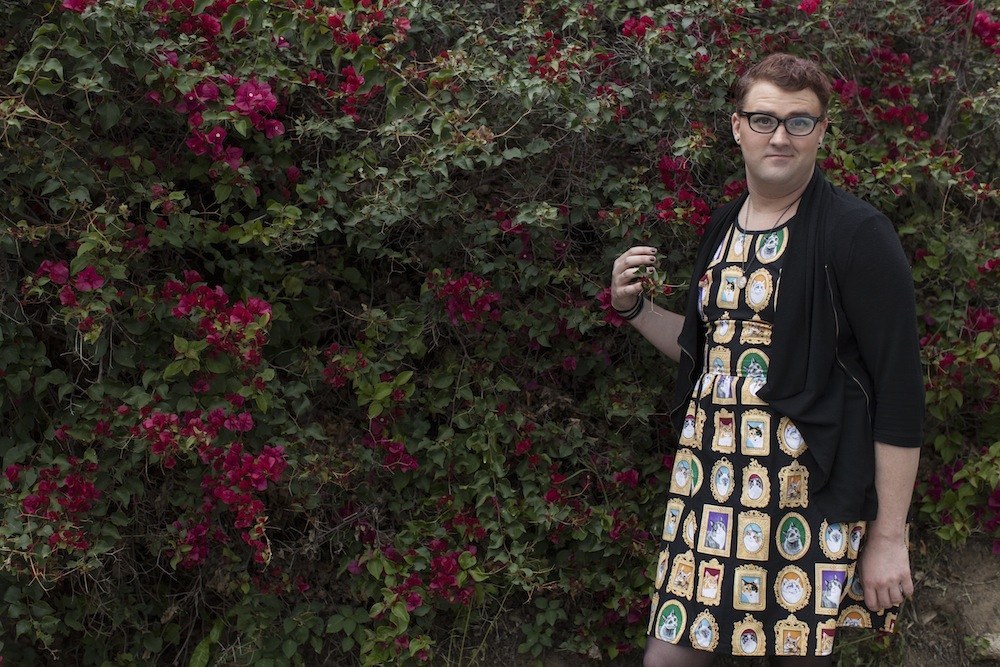 For Rye, it took some time to be comfortable with her gender identity. "I used to always have these roadblocks of how far I could push the envelope," she told BuzzFeed. "I didn't come bounding out of the closet as a trans woman as much as I slowly let myself accept my gender identity over the course of my past 5 years or so, albeit in a very public way."
While she loves ModCloth items like the Mewseum Visit dress (wonderfully self-explanatory, pictured above), she said that she's now "gotten to a point where [she wears] what [she wants], whether that's a cute lacy dress or just a pair of bootcut pants and casual shirt."
She added, "It's funny, before I came out I was always imagining people freaking out when they found out I was into dresses and stuff, but now people actually react weird when I show up in pants. I'm like, 'I'm allowed!'"
While Rye has found success with her blog, Chick Like Me, and her comedy career (she has an album coming out on April 28), she still remembers what it was like when she first started exploring her style. "The first few outings are the worst because you can feel everyone's eyes on you wherever you go," Rye told BuzzFeed. "But the more nervous you let that make you, the more of a signal you give off of 'I'm doing something wrong' and people pick up on that. But if you're just like 'Boom, this is me!', people pick up on that too."
And while the rest of the fashion industry has some catching up to do with ModCloth's efforts, Rye acknowledges a shift in the overall culture.
"I think there has started to be this great sea change towards real bodies and authentic beauty and I hope to see that continue," Rye told BuzzFeed. "I know I'm a bit of an extreme case but I still love the way we're really moving towards letting people see that they're beautiful."
Rye is a featured #fashiontruth model. A previous version of this post said that she was signed.