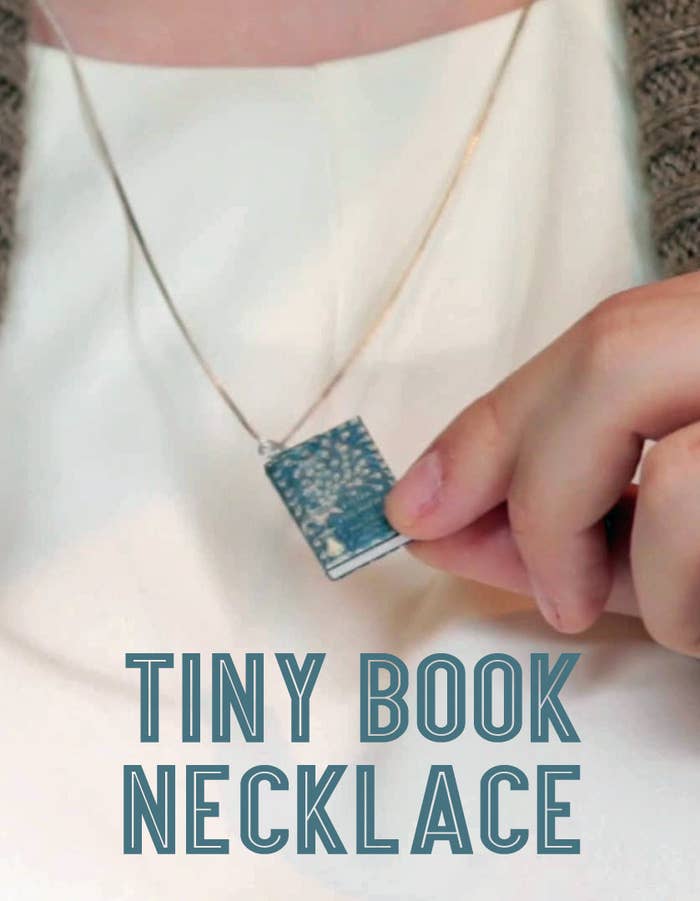 What you need:
*Printer paper and printer
Instructions:
Put glue on the spacer bar and place inside the middle of the book at an angle.
Pick your favorite book cover and size down to the size of the book. Print, and cut it out.
Glue the cover onto the front of the book with a glue stick, and let dry.
Go over the cover of the book with Mod Podge and let dry. Attach it to your favorite chain and wear your favorite piece of literature.