Channel Your Inner Free People Fanatic With This DIY Flower Phone Case
It's so shiny.
by
,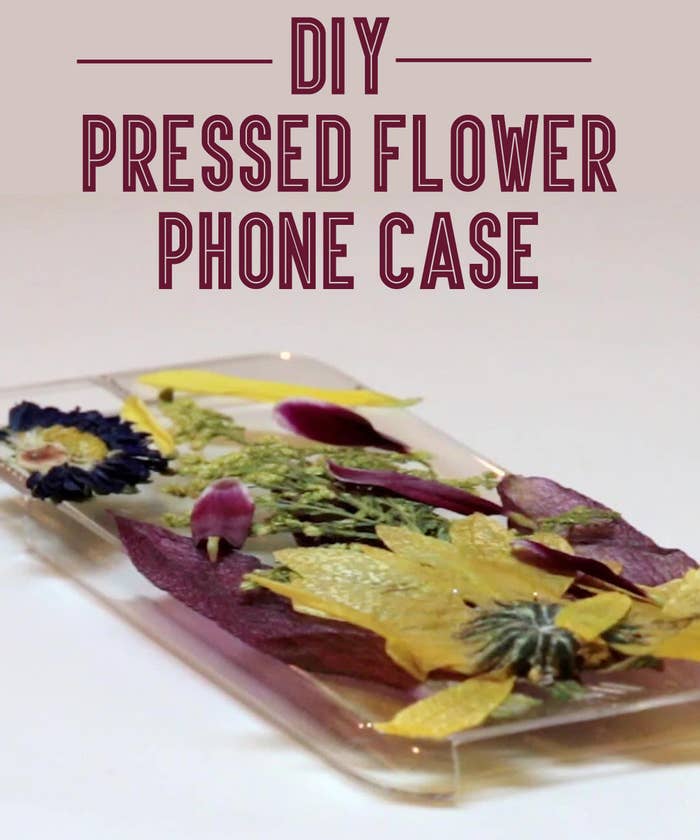 Instructions:
Place your phone case on parchment paper and arrange your flowers as desired. Take a photo of your wonderful work, and start to glue each flower down, piece by piece.
While it's drying, create your resin. Mark a plastic cup at 3/8" and 3/4". Pour your resin to the first notch, and add your hardener until it reaches the second mark.
Now add in your glitter if you're feel in' sparkly. Stir for two minutes, and pour the resin mix into a new plastic cup. Stir for one more minute and let rest for five.
Pour your resin mix onto the case and spread it evenly. Let it dry for at least 24 hours and take off the excess resin.
Your case is now ready for use!