Fact: Cellulite is totally normal, and you can be any size or shape and have it.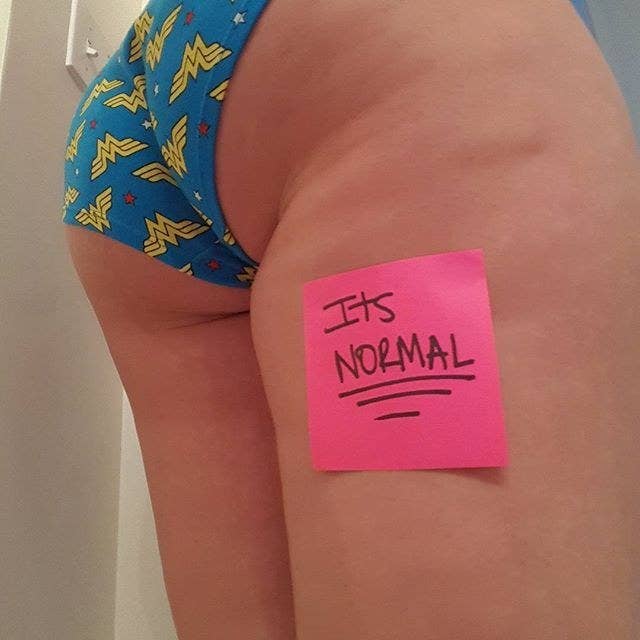 Reality: Despite its prevalence, people with cellulite are often given a hella hard time about it.
Like, no joke.
Concept: What if cellulite were actually nothing to be ashamed of? And what if we were to embrace our skin, dimples and all?
Maybe it's beautiful and real.
Maybe it's cute AF.
It makes you, you.
It keeps you, you.
It's not a flaw.
It's not something to cover up.
It's part of your body.
Why should you fret over skin you can't change?
With or without it, you're enough.
Every bit of you is lovable.
Cellulite included.
After all:

~ Cellulite Sally 4 life! ~