Of course, people were quick to hop in the thread with scholarly nuance: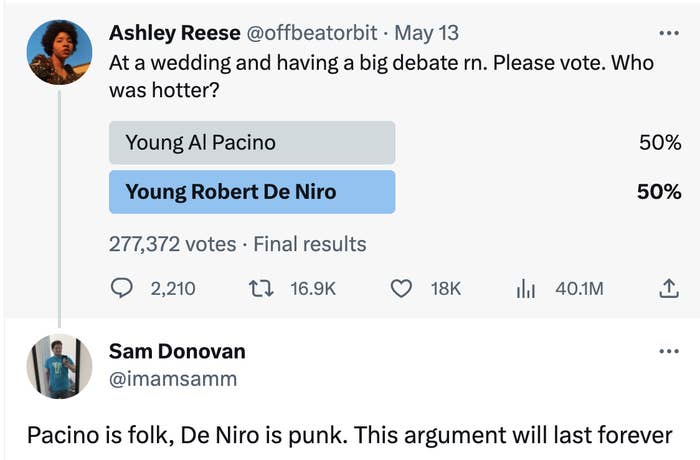 And I am happy to provide further photographic evidence for each party. Here is young De Niro:
...I am listening: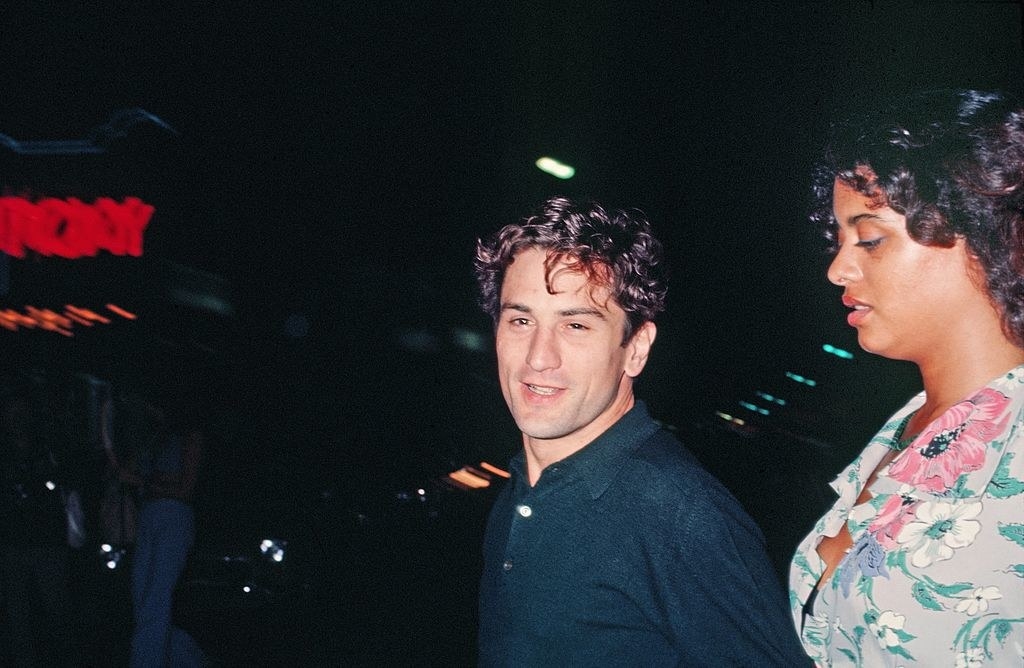 De Niro is inarguably very handsome.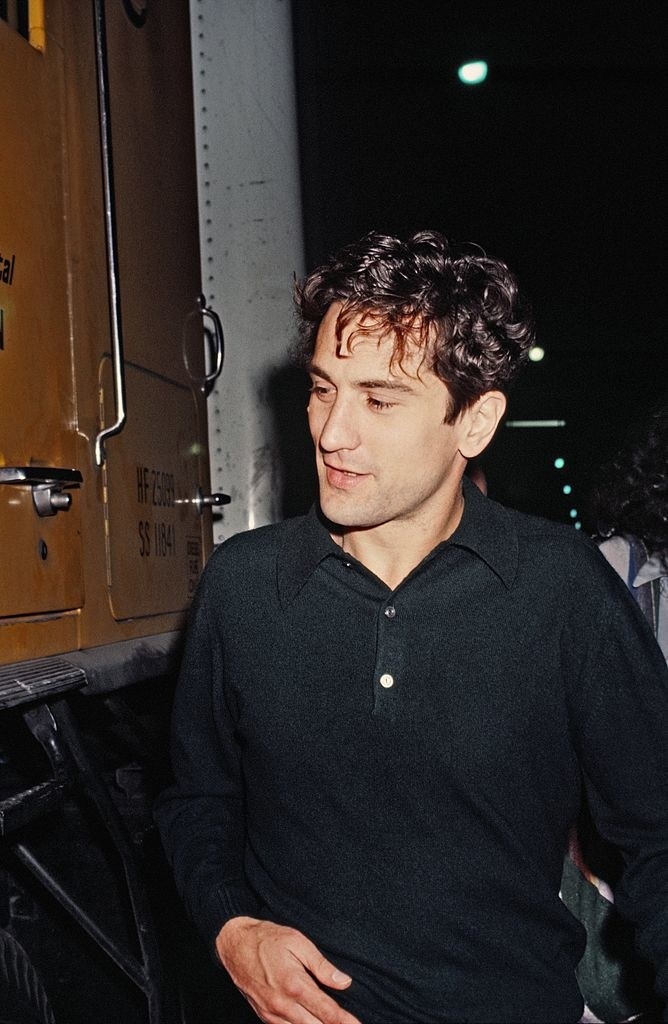 ...De Niro's mustache is persuasive...
May I present Exhibit B, Pacino?
Hear me out. (I am definitely not biased.)
If you haven't seen Dog Day Afternoon, you should.
But I think we all know the real evidence is in The Godfather.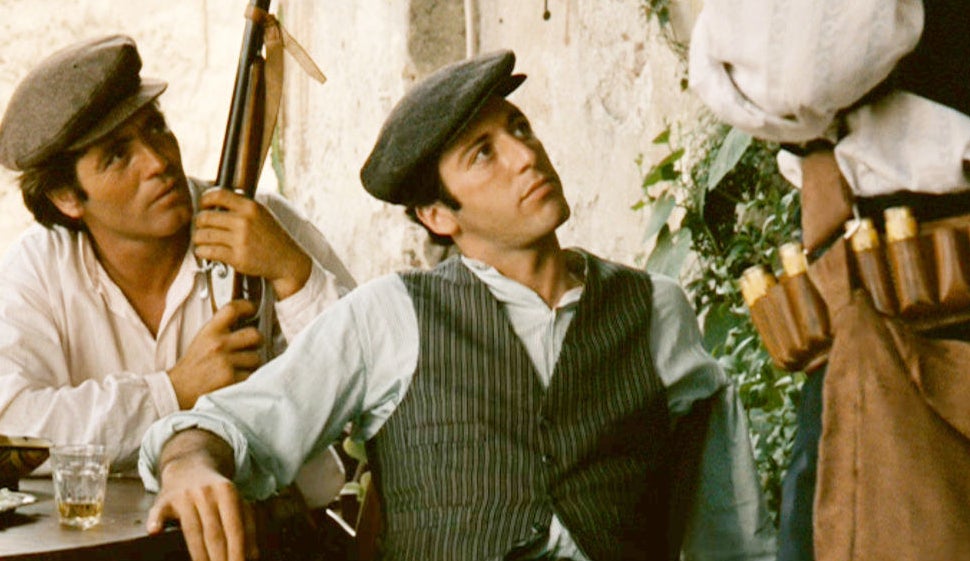 And after all that — nearly 40M views and over 277,000 votes — the poll was split 50/50.
At the end of the day, we could just say, "Why not both?" But, c'mon, choosing just one is way more fun. And you know what they say: