Deidara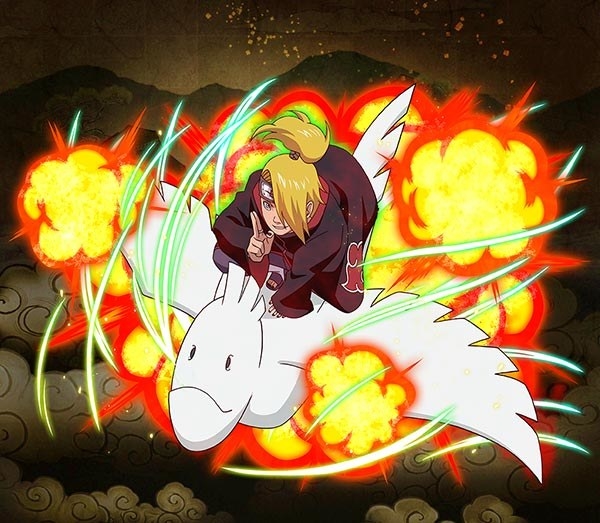 Ocho: Deidara
En la lucha contra Sasuke se autoexplotó, para morir junto a Sasuke, pero aunque Sasuke escapó con la serpiente, el temible poder explosivo causó pavor.
Siete: Sasori
Era un maestro marionetista de la arena juego español, pero por sus problemas se fue haciendo extremista y se acabó uniendo a Akatsuki, muchos lo comparan con Deidara, pero para mí no tienen punto de comparación. Sasori es mucho mejor.
Seis: Kakuzu
No hay mucho que explicar del poder de Kakuzu, captura los corazones de los demás para alargar su vida, temible.
Cinco: Kisame Hoshigaki
Kisame es un personaje terrorífico, luchó en solitario contra el ocho colas, al final el raikage acabó matándolo. Pero no podía esperarme que más tarde resucitara y luchara con Gai.
Cuatro: Hidan
¡Hidan tiene un cuerpo inmortal, y sus movimientos son misteriosos y terribles, lo mismo se hiere a si mismo que a otros!
Tres: Nagato
Nagato es excelente, su apariencia exterior muestra su poder, creó las seis sendas de Pain con las que estuvo a punto de destruir Konoha.
Dos: Itachi Uchiha
Itachi tiene muchos fans, no solo es guapo, también es fuerte, incluso el amor por su hermano y los esfuerzos por la aldea, admirable.
Uno: Obito Uchiha
Al principio finge ser un estúpido gamberro, luego ser Madara, pero al final admite su identidad, y se muestra dominado por su maestro.
Hidan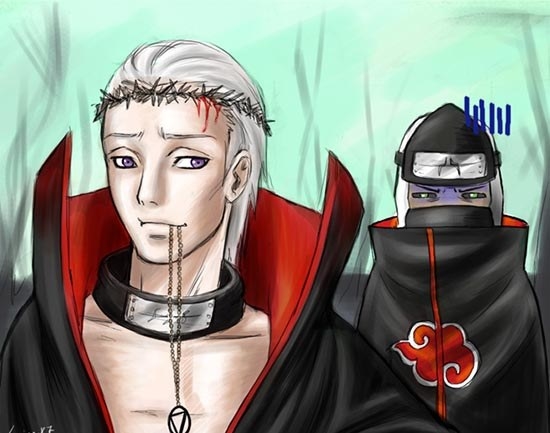 Esta publicación fue creada por un miembro de la comunidad de BuzzFeed, donde cualquiera puede publicar listas y creaciones maravillosas.
Learn more
o
publica tu buzz!
Looks like there are no comments yet.
Be the first to comment!