South Korea Just Elected Its First Female President
Meet Park Geun-hye, the conservative daughter of a president who was assassinated in 1979.
Park Geun-hye, 60, is the daughter of the late President Park Chung-hee. She's a trained engineer who has served as a representative in the National Assembly since 1998.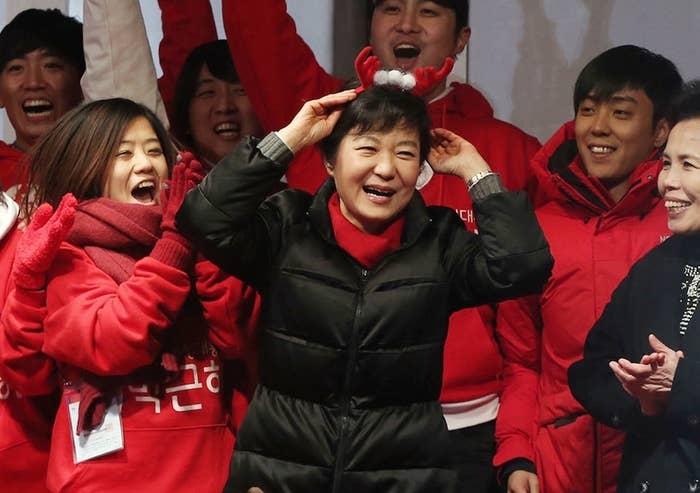 Hahm Chaibong, president of the Asian Institute for Policy Studies, told Al Jazeera that Geun-hye's victory will "have a significant impact on the psyche of the people" and be "a great boost for the women of South Korea."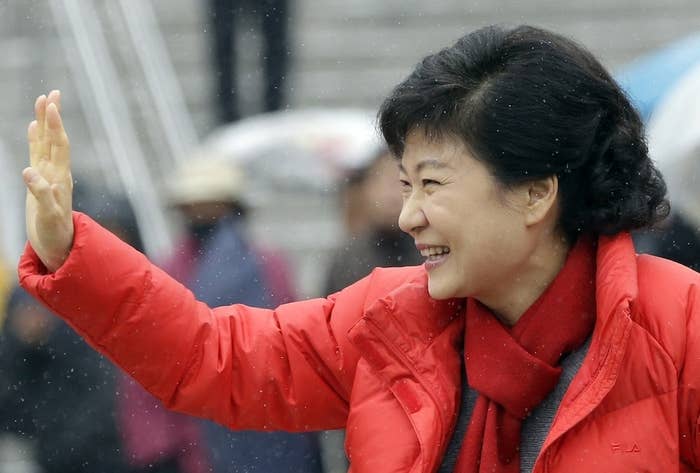 Here she is on Dec. 4, debating against Lee Jung-hee (Unified Progressive Party) and Moon Jae-in (Democratic United Party).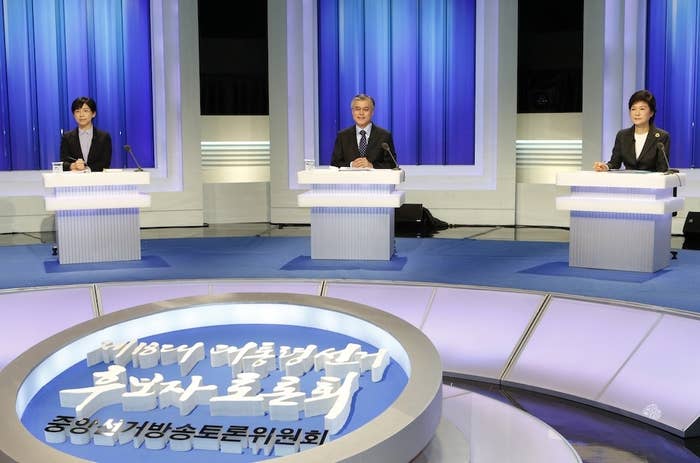 She reportedly only narrowly beat Moon Jae-in. The voter turnout was the highest in 15 years, officials said.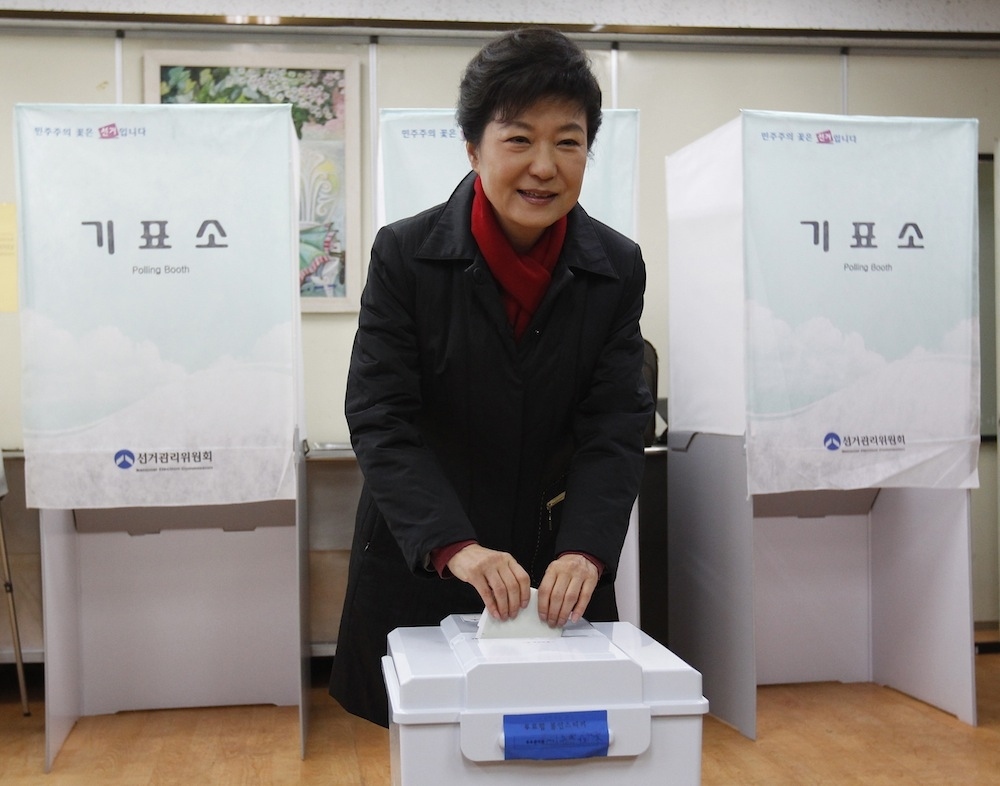 She's said her goals are to close South Korea's wealth gap and create jobs, as well as protect the country and its territories from "provocations and nuclear threats."