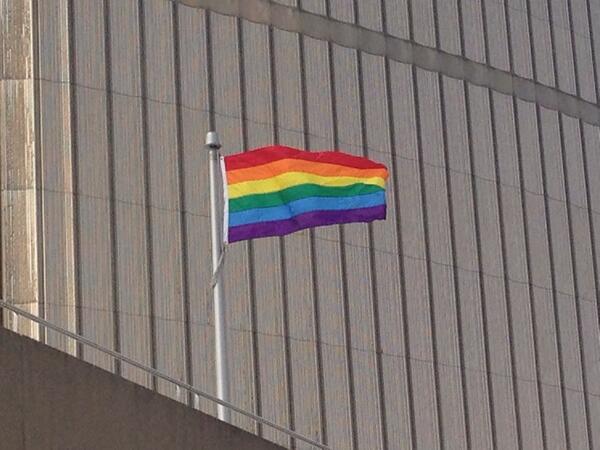 At noon at on Friday — shortly after the Winter Olympics opening ceremony began in Sochi — a pride flag was raised at Toronto City Hall to show solidarity with LGBT athletes competing in the country famous for its "gay propaganda" law.
An hour later, Toronto's famous crack-smoking mayor Rob Ford ordered that it be taken town and put a Canadian flag in his own window, according to CBC News.
"This is about Olympics," Ford reportedly said. "This is about being patriotic to your country, this is not about someone's sexual preference."
Later, Ford's spokesman told reporters he would accept two flags on the city hall pole.
Deputy Mayor Norm Kelly told reporters he wants to keep the pride flag up for the duration of the game; "Cities right across the country are doing this," Kelly said. "This is an expression of Canadianism."
One of those cities is Ottawa, Toronto's northeast neighbor, where Mayor Jim Watson has made a point of keeping the flag up, solo.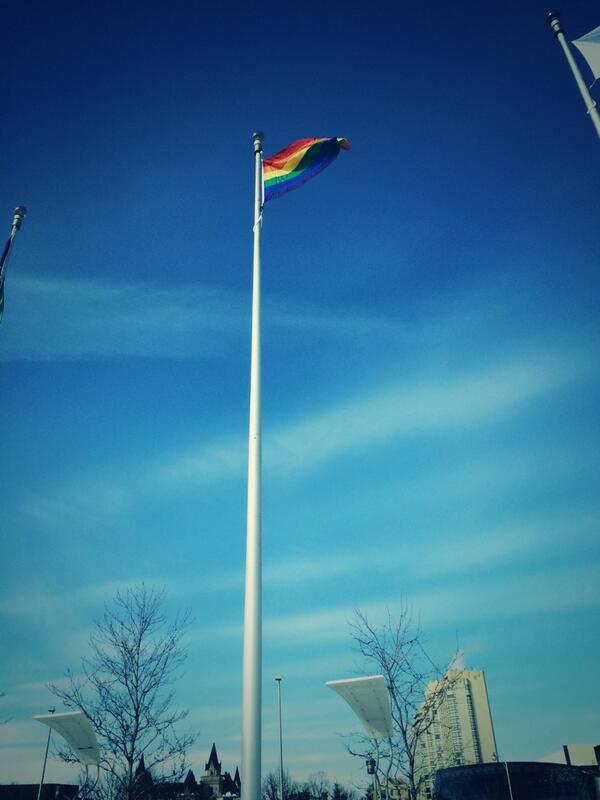 Earlier this week, when asked if he would attend the World Pride festival in Toronto in June, Ford said no: "I've never gone to a Pride parade. So I'm not going to change the way I am."