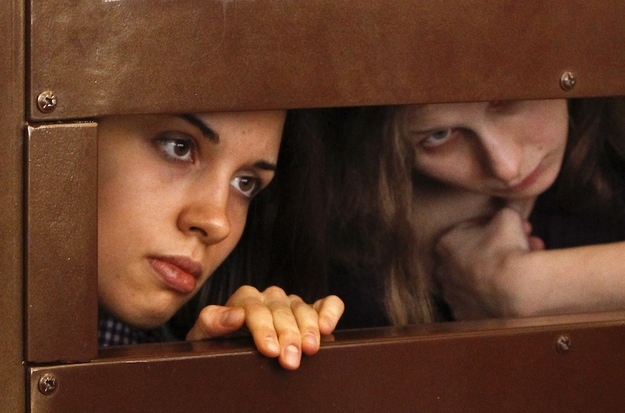 Pussy Riot's Maria Alyokhina and Nadezhda Tolokonnikova will serve the remainder of their two-year sentences at Russian penal colonies in regions known for hosting multiple prison camps, including Soviet Union-era gulags.
Alyokhina was sent to Perm, while Tolokonnikova was sent to Mordovia, according to their lawyer. But prison officials aren't saying exactly which camps will host the women. A tweet from Pussy Riot's band account says they are the most "brutal camps of all possible options."
Yekaterina Samutsevich, the third imprisoned Pussy Riot member, was released last week after a judge determined she was not part of the anti-Putin cathedral protest that landed the three women in jail for "hooliganism" earlier this year.
Former colony prisoners have compared Russia's camps to "nasty Girl Scout camp" — an archaic "no-man's land" where women share rooms with 30-40 others, exercise in -22-degree weather and spend their days hunched over sewing machines.