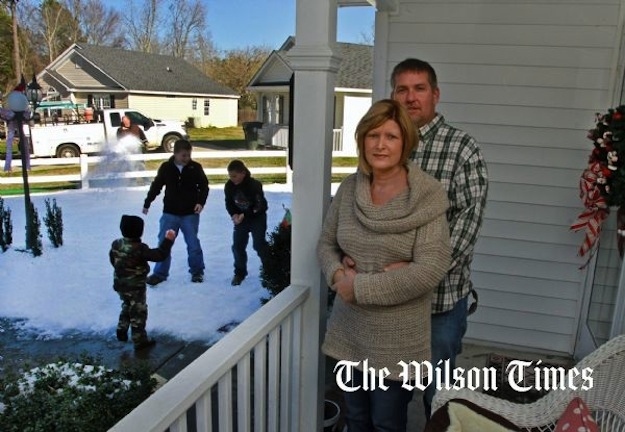 It was cool and sunny on Saturday in Wilson, North Carolina, but Laurie Pearson was able to watch her family play in the snow in her front yard. The powder was a present from Laurie's husband Kevin. Laurie is battling Stage IV cancer, he told The Wilson Times:
"Back in August when we found out her cancer had metastasized, we didn't think she was going to be here for Christmas. I'm just blessed to have her for another Christmas. She wanted snow for Christmas and she got it."
The snow greeted Pearson as she returned home from a treatment at the hospital. She joked with a friend that her husband "has lost his mind."
"He's awesome. He's my saving grace. He's not missed one doctor appointment or one treatment. This is one of his many good deeds, of course, but this is out of the ordinary."