A video of the beating was uploaded by one of the attackers to Facebook. Language NSFW.
Four girls — one 17-year-old and three 16-year-olds — have been arrested on suspicion of beating a woman outside her Chester, Pennsylvania, home. Police are still looking for two more teenagers involved in the attack.
According to the Delaware County Daily Times, the 48-year-old woman was mentally challenged, and had offered the girls candy or gum. The attack began on her stoop, but rolled into her living room.
Detective James Nolan told reporters that the motive for the attack "appears just for fun."
A neighbor said this isn't the first time she's been attacked.
"She got beat up about two weeks ago," Len Worby told the paper. "Someone hit her over the head with a gun."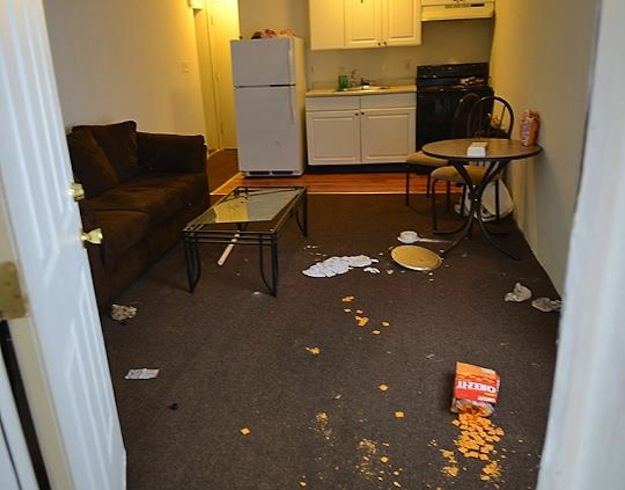 Looks like there are no comments yet.
Be the first to comment!