Brooke Davis (Sophia Bush) and Peyton Sawyer ( Hilarie Burton) had one of the best friendships on TV. They went to school together, lived together, got kidnapped together and even shared the same boyfriend, Lucas Scott (Chad Michael Murray).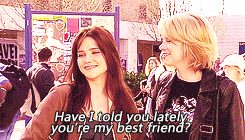 However at the end of season 6 Peyton and Lucas got married, had a child and left Tree Hill to live happily ever after.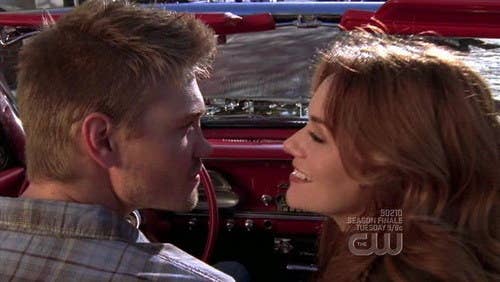 This was pretty much the end of Brookes and Peytons friendship on screen. However, we always assumed Brooke and Peyton stayed in constant contact, after all they were best friends.
But as the show moved on we saw less mentions of peyton and lucas. Even with all that was happening to brooke, loosing her company, learning she cant have kids, almost dying, giving birth, peyton never showed up and no reference was given that she was contacted. Peyton did not even show up to her best friends wedding. Even with everything going on we assumed that Peyton kept in contact with Brooke off screen and was still supportive of her.
Flash forward to the series finale. The last scene includes the characters saying some type of monologue.
Does Brooke say that because she never saw her friend Peyton again? Last we knew Peyton and Lucas were living far away from Tree Hill so it is possible that they never saw each other again or that they had not seen each other at that point of their lives. After all there had been so may time jumps since Lucas and Peyton left.
Lets hope that's not the case and they have actually remained friends. How can either of them live happily ever after without being in each others life even if it is long distance. RIGHT?!