The following photo is not a photobomb. It looks like a photobomb. It feels like a photobomb. And it does appear to feature an NBA star smelling a young gentleman's neck, but it is simply a trick of timing and angles.
That said. It is incredibly magical.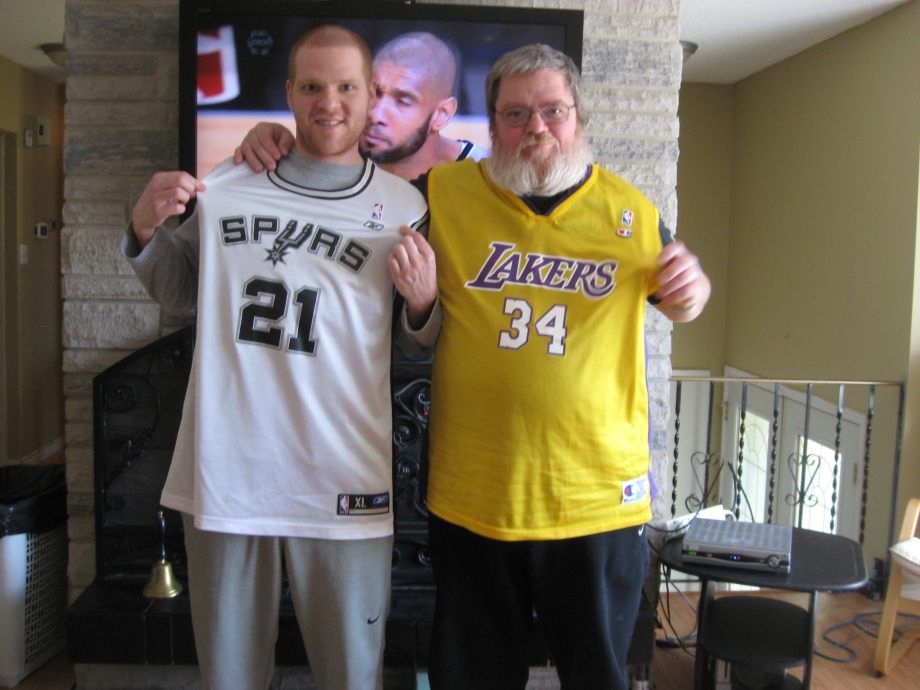 What did I tell you? Magical.