The Brooklyn Nets Are Shutting Down The Best Official Twitter Account In The Game
RIP @Nets_PR. You were too beautiful for this world.
Official sports team Twitter accounts are almost always boring.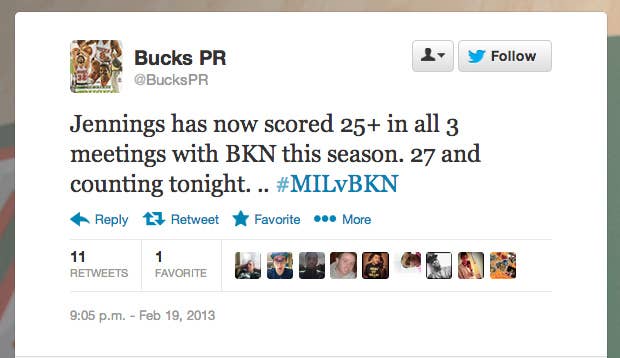 See? Look how dumb they can be.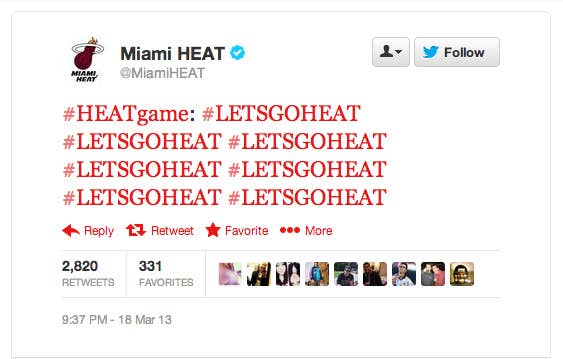 The account was the perfect mix of actual stats and hilariously sarcastic ones.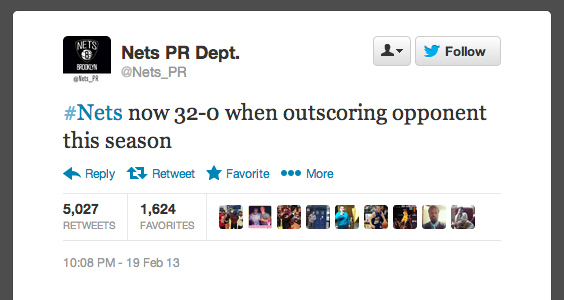 Occasionally it would even veer into the world of Weird Twitter.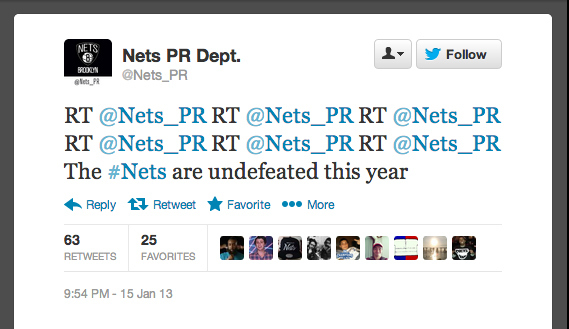 It gave stats that people really cared about.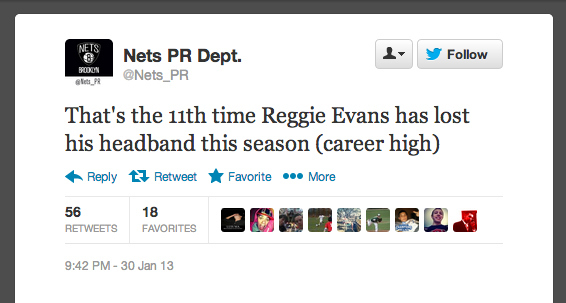 The efficiency of Kiss Cam wedding proposals for instance.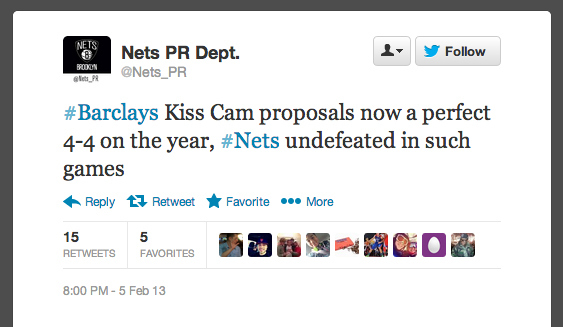 Or the Nets all-time record on one of their superfan's birthday's.
And most importantly how haircuts effect the team.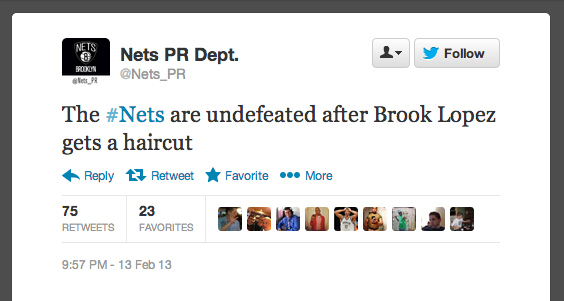 Unfortunately, the Nets have decided to stop the fun, weird tweeting in a move they announced at a Sloan Sports Conference (ironically) about social media analytics and staying relavent.
Per The Brooklyn Game:
Tthe Nets organization has decided to go in a different direction with how they use their PR account -- specifically, changing the voice that represents the team's public relations. The Nets want a unified voice from their public accounts, a voice that the PR account's nature didn't align with.
The account is still up, but hasn't been used in weeks. The Nets have not decided what they will do with the account or if it will continue with a new voice.