No one likes that moment when a friend pulls them aside and says, "You look... tired. Is everything okay?" It's a phrase that loosely translates to, "What the fuck happened to you? You look like you should be in Trainspotting," and one that Joe Biden must say to Barack Obama fifteen times a day. But as embarrassing as that moment can be, at the end of the day you're thankful for it. Like a waiter telling you that you have spinach in your teeth while your date is in the bathroom, the benefits of knowing outweigh the momentary shame.
So, with that in mind, let me offer this piece of advice: avoid Philadelphia. It's bad for you. 76ers center Andrew Bynum was traded to Philly this offseason from LA and something terrible happened.
Andrew Bynum last May in Los Angeles.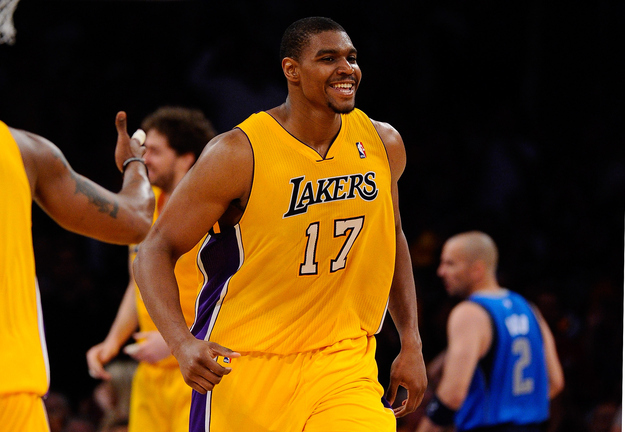 Andrew Bynum last week in Philadelphia.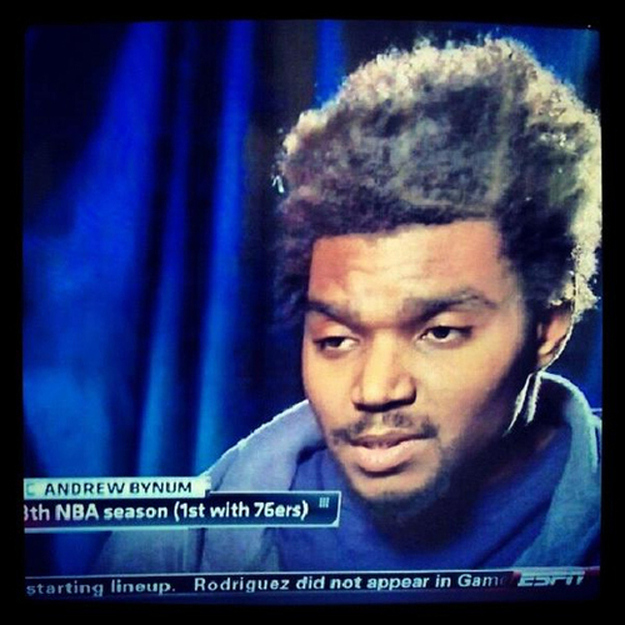 Don't let this happen to you. Friends don't let friends go to Philadelphia.