And Your First 2012 Olympic Gold Medal Winner Is...
She's adorable. She's gracious. She shoots a gun.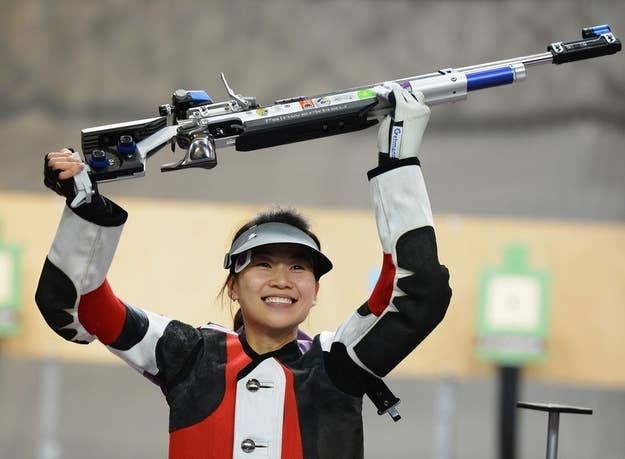 China's Yi Siling is having a pretty good day. The 23-year-old came into the London Olympics as a heavy favorite to win gold in the 10m Air Rifle, and she did not disappoint. She staged a come from behind effort to take down eventual silver medalist Sylwia Bogacka of Poland. When speaking after the event Yi was all excitement.
"I'm very happy. I want to say thanks to China, to my mother and father.

I'm very excited and happy. I have been shooting since I was 13-years-old.

I've been up since 5am this morning. There was a lot of pressure on me."
Plus she's gracious. This is Yi right after her name was called to step up onto the podium.