This is Reon Dawson of Trotwood, OH. He's a three-star high school cornerback who just committed to the University of Michigan, where he will play on a full football scholarship.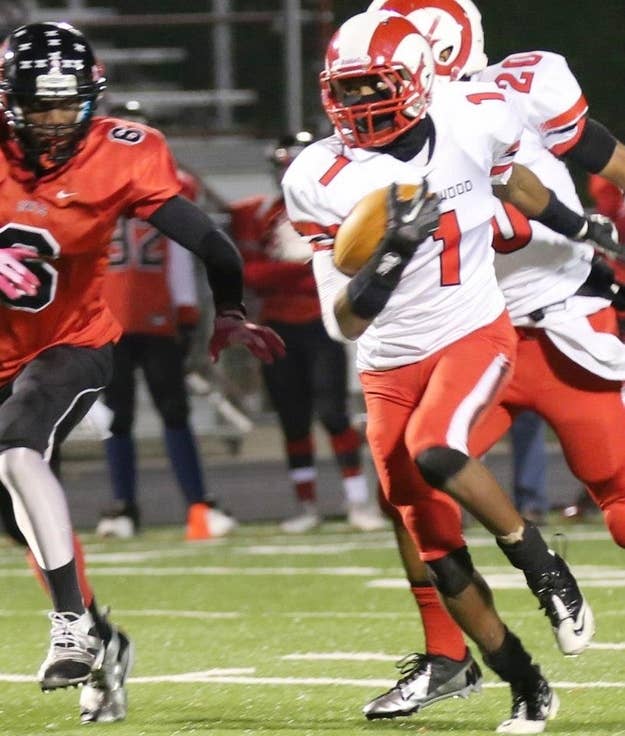 Ohio State is Michigan's deeply hated rival. As Ohio is also often a recruiting ground for Michigan, many youthful Ohio State fans have turned into Buckeye-hating Michigan players. Dawson didn't want that to happen.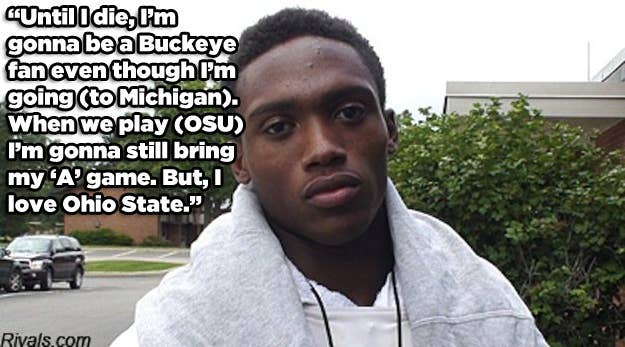 Dawson wasn't recruited by Ohio State, but he won't let that stop or kill his love.
Every Michigan fan's reaction:
Every Ohio State fan's reaction: