Boston Pub Refuses Service To Black People, Confirms Boston Stereotypes
Peggy O'Neil's, a Dorchester Pub, is under fire from Massachusetts Attorney General Martha Coakley who has filed charges against the establishment. The details of the allegations are strange and seemingly out of the 1950s.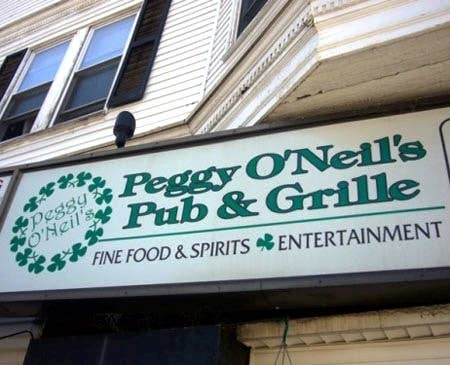 The incident that has caused problems for the pub took place last winter when a group of friends went to Peggy O'Neil's to celebrate a birthday. The celebrant, who was white, was welcomed in without much problem, but many of the people in the group were minorities (African American, Hispanic, and Cape Verdean) and they were refused entry.
The birthday girl went back outside to try to intervene, but to no avail, as owner Caron O'Neil stood firm.
Caron O'Neil, who had been working inside, stepped out, the suit said, and asked: "This is your first time here, huh?''It was, they told her, adding they were there to celebrate a friend's birthday.Caron O'Neil, according to the suit, told them: "We don't want any trouble tonight. I don't know you guys, and you should try to find another place to go.
When Caron O'Neil came outside, the suit alleges she told the group: "We don't like people of your kind here. We've been doing this for a while and it's been working fine and we don't want any problems. . . . I'm not letting you people in.''
O'Neil denies these allegations saying, "Absolutely, we do not discriminate against anybody. We're a Dorchester neighborhood bar. That's our customer base.''
Now that Attorney General Coakley is involved though, it could mean trouble for the bar. A similar allegation in Boston recently cost an establishment a $30,000 fine, plus a public apology, and anti-discriminatory training for the staff.