ESPN often likes to have people vote on which "top" highlight is best. This week it came down to two plays.
One is the awesome story of seven-year-old Jack Hoffman, who is battling brain cancer and loves Nebraska football. The team let him suit up for the spring game, where they had him run for a touchdown.
The other is University of South Carolina's Jadeveon Clowney's insane hit on Michigan running back Vincent Smith.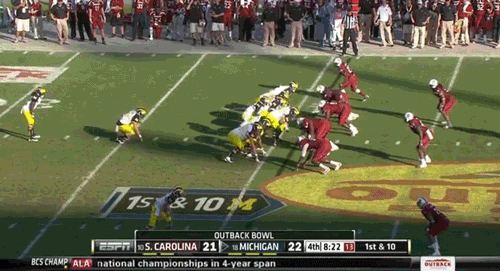 Now obviously Clowney's hit is great, but it's also over four months old. And it's up against a KID WITH CANCER HAVING HIS DREAM COME TRUE. I hope ESPN voters did the right thing.