This is Connor Michalek. He's 7 years old and has had cancer of the brain and spine since he was 3.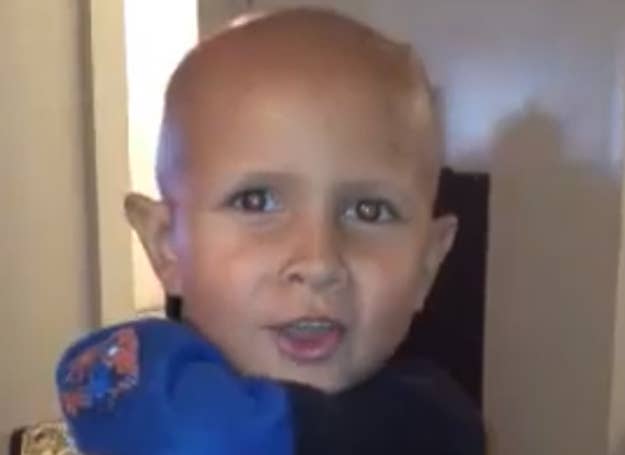 Daniel Bryan is a popular WWE wrestler who currently holds the WWE Tag Team Championship belt along with Kane. He also has a pretty simple catchphrase.
Connor has mastered the catchphrase.
Even at his young age, Connor has gone through many surgeries and multiple rounds of chemo. And this week, the youngster — who likes to go by the wrestling name "Stone Crusher" — got to meet his hero.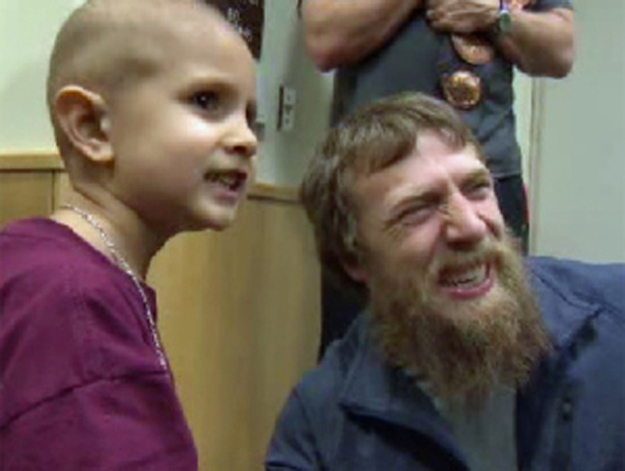 And he didn't just get to meet Bryan. He got to "beat him up."
Connor got to use Bryan's signature finishing move against him: "The No! Lock."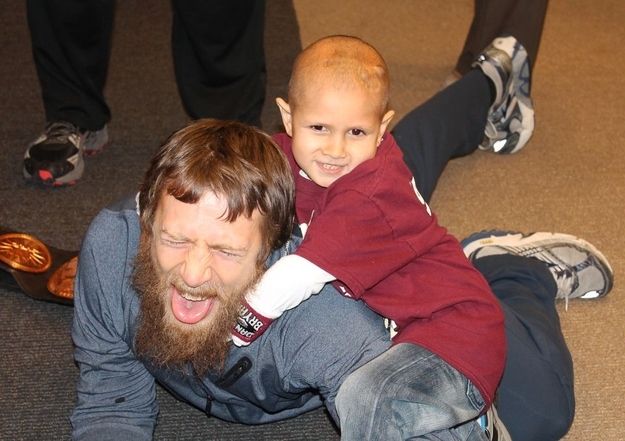 Daniel Bryan was incredibly touched by the experience.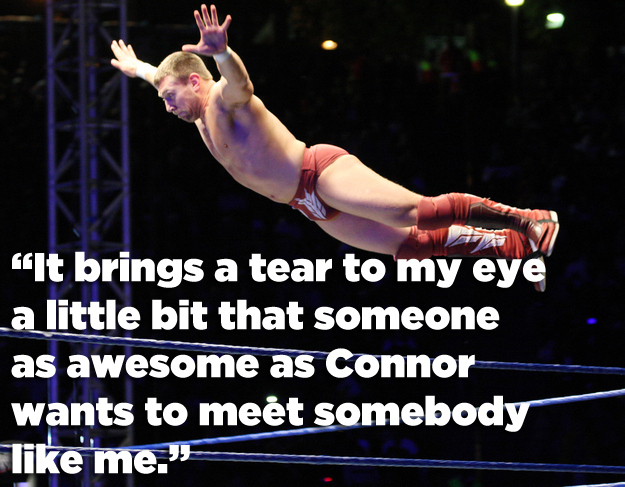 Watch video of their adorable meeting here: