Más de 600 mil turistas de todo el mundo llegan cada año hasta Machu Picchu. El camino no es fácil: primero hasta Lima, luego en avión o bus hasta Cusco, la capital de los incas, y finalmente viene el último tramo. Algunos lo hacen caminando por cinco días, otros toman el tren, ya que gran parte del tramo no se puede hacer en auto. Pero todo esto vale la pena al encontrarse con esto: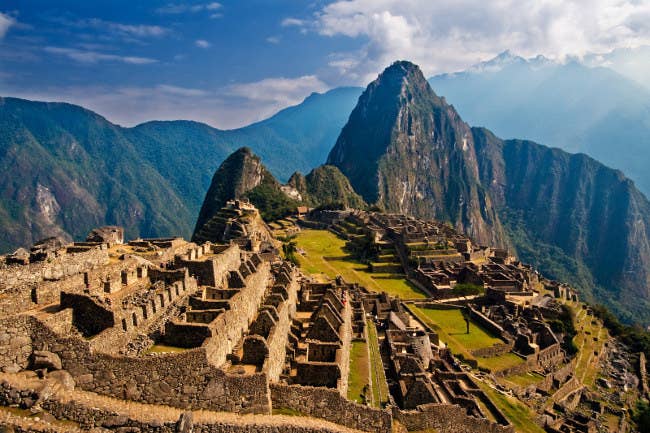 Sí, es como un museo abierto, pero el gobierno peruano quiere mejorar aún más la experiencia de los visitantes y para esto están planeando construir un museo en el lugar. El problema: ¿cómo hacer un espacio que esté a la altura de esta joya y que, al mismo tiempo, no invada la naturaleza de Machu Picchu? Para esto, el Ministerio de Cultura de Perú hizo un concurso de proyectos y acaba de anunciar el ganador.
El proyecto es una obra de la arquitecta local Michelle Llona y la oficina de arquitectos Llona Zamora y estaría localizado en Aguas Calientes, la pequeña localidad que está a minutos del parque arqueológico de Machu Picchu. La idea de Llona es que el nuevo museo conste de tres formas triangulares, una versión moderna de las construcciones que sobreviven en la zona del parque. Pero además, éstas se mezclan con la vegetación e incluso utilizan las terrazas verdes tan típicas del lugar.
Desde el museo se podrá ver hacia arriba la zona arqueológica misma y, además, se podrá entender mejor la historia del lugar, con exhibiciones arqueológicas y un auditorio para eventos.
Y, por supuesto, habrá una tienda de recuerdos y una cafetería.
¿Qué te parece? ¿Crees que este museo le hará justicia a Machu Picchu?
This post was created by a member of BuzzFeed Community, where anyone can post awesome lists and creations.
Learn more
or
post your buzz!