Kumamoto International Center has opened its facility as an emergency shelter for non-Japanese speakers, according to Kumustaka, an Association for Living Together with Migrants.
The service is currently available in Japanese, English and Chinese. For more information on the earthquake and shelters, visit here or call 096-359-2121.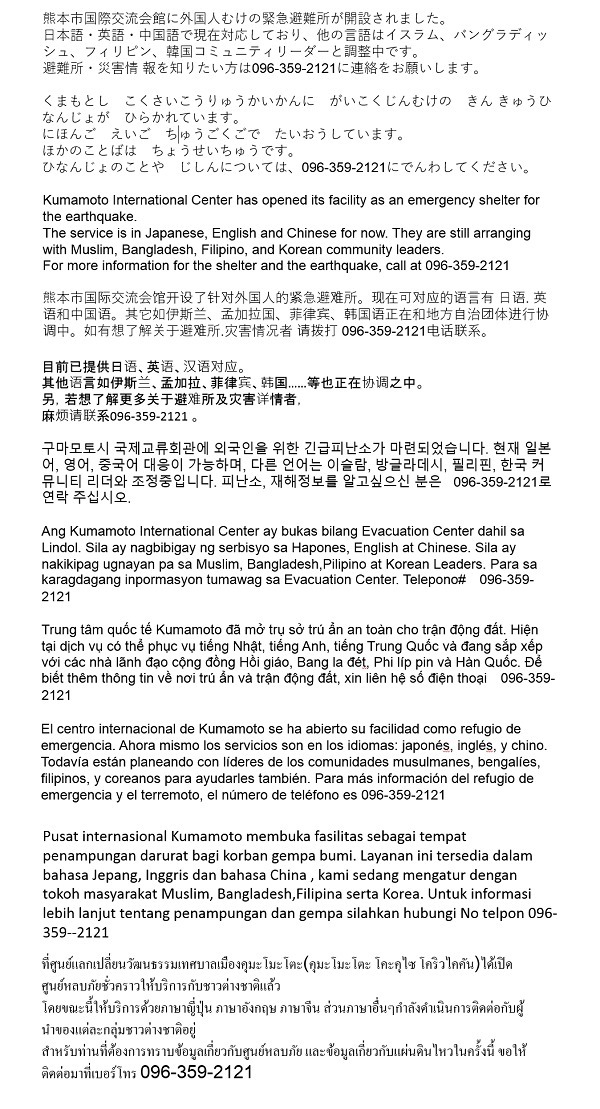 BuzzFeed Japan is reporting from Kumamoto and Oita prefectures about the current situation.