Victoria Beckham gave us all a laugh when she called out her husband, David Beckham, for a recent fashion choice.
The former soccer star wore a pair of boots that had ample space for his legs when he stepped out with his family for Remembrance Sunday — and his wife of 21 years didn't miss the opportunity to comment on it.
"Gaston wants his boots back @davidbeckham," Victoria hilariously wrote on Instagram next to a side-by-side picture of David and the Beauty and the Beast character.
But the fun didn't end there. After David saw what his wife posted, he adorably clapped back.
"So my wife decided to post before asking me or cropping my last-minute shoe option," he said. "Revenge will be sweet."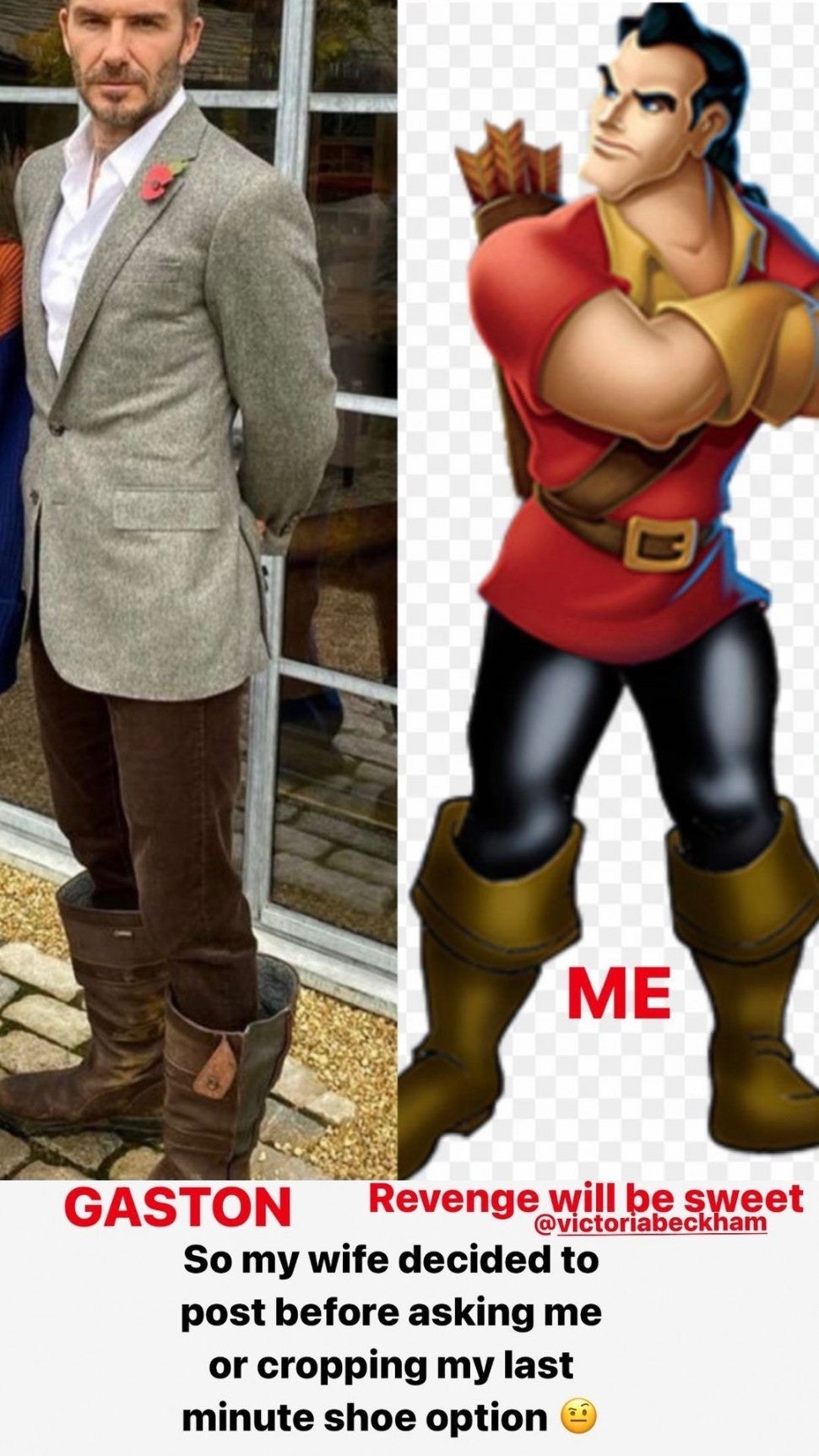 We can't wait to see what that looks like.
After over two decades of marriage, these two know how to keep their relationship interesting and full of laughter!