For the past few days Tayshia Adams has been looking even more glamorous than usual, thanks to the giant new ring sitting on that finger.
Eagle-eyed fans noticed something different about Tayshia when she recently posted a video to her Instagram Stories.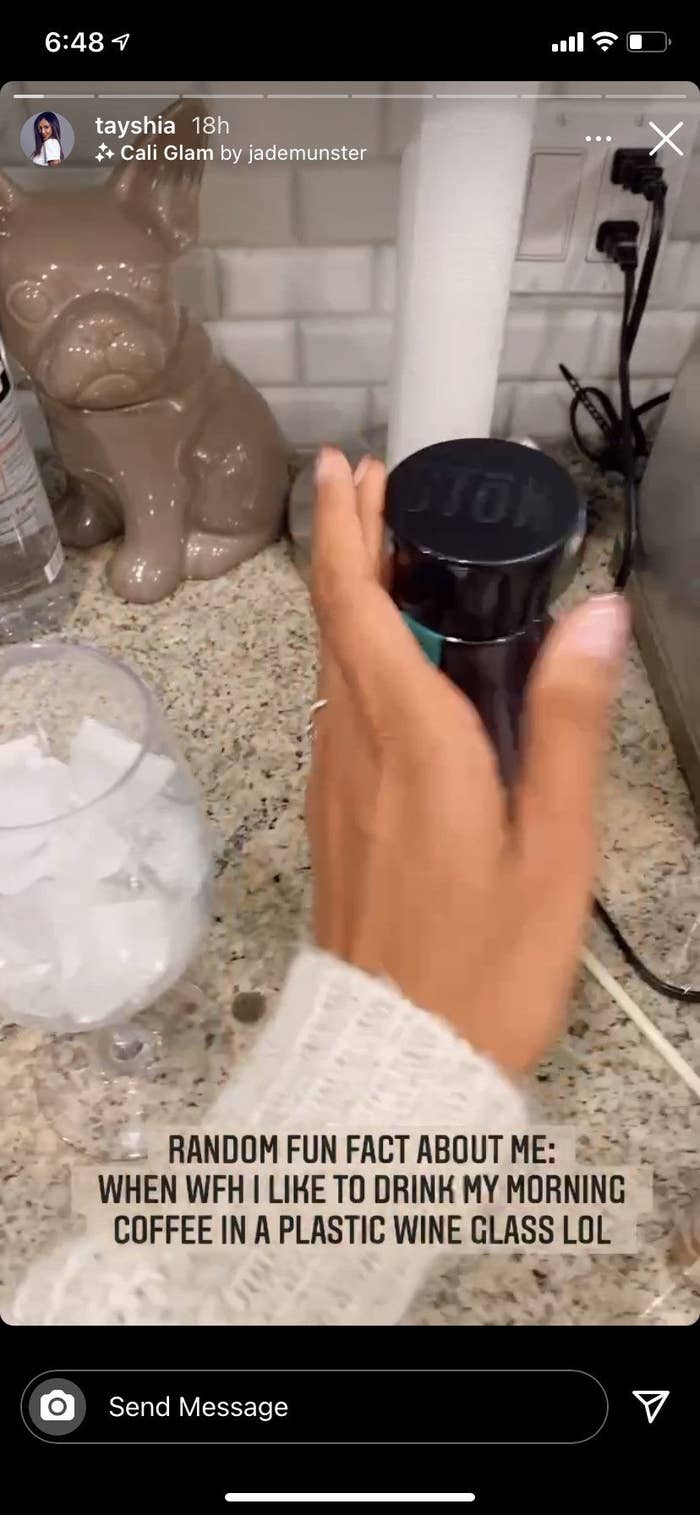 The Bachelorette star was showing her followers how to make her signature iced coffee when she unscrewed a lid and flashed her new piece of jewelry.
Not long after, she gave a closer look at the ring when she appeared on her podcast Click Bait With Bachelor Nation...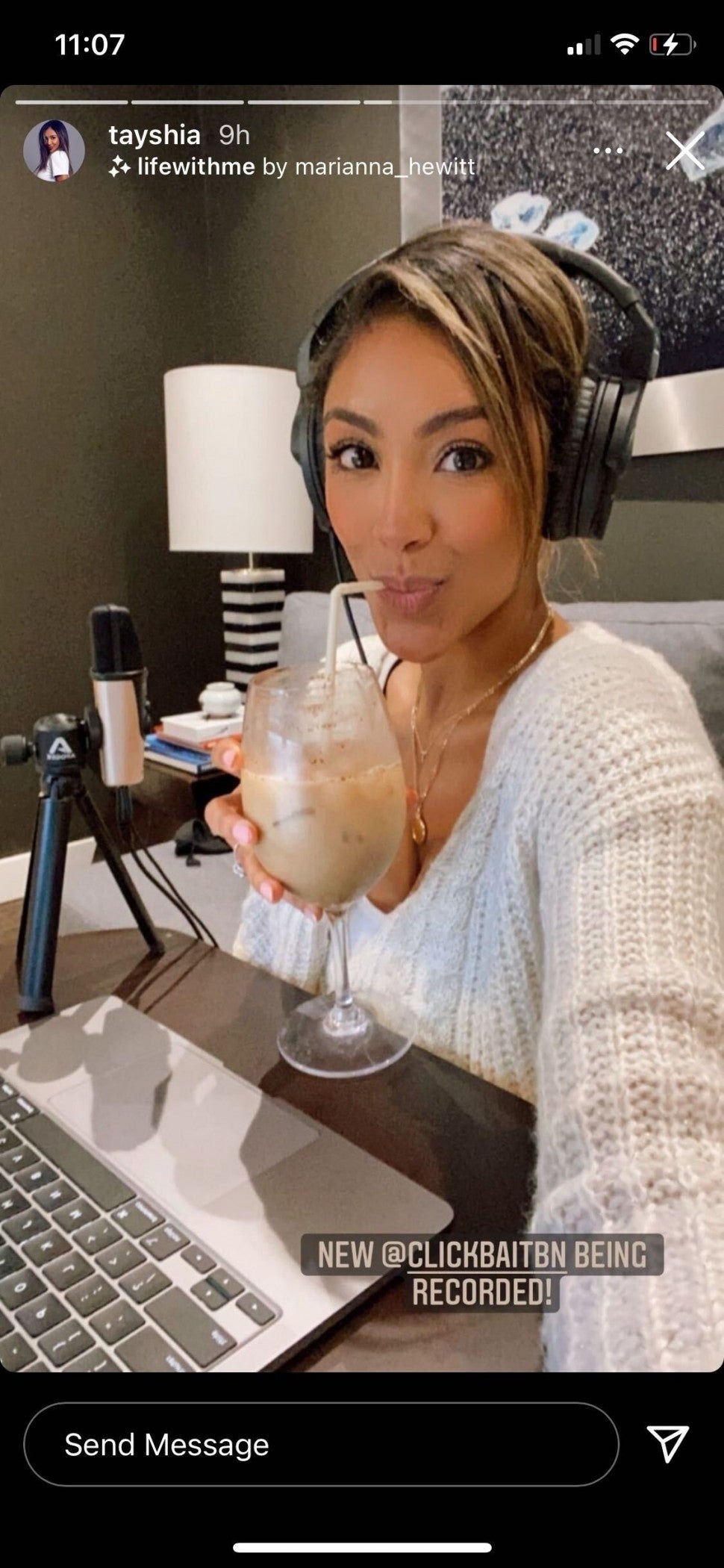 And it definitely looks like an engagement ring.
Shortly after, rumors started swirling that she's engaged, and possibly to one of the lucky guys on her show.
But Tayshia isn't explaining the ring just yet.
She did, however, recently talk about her journey on the show, telling Entertainment Tonight, "I didn't know it was possible to fall in love with multiple people. But when you just really lean into the journey and really be vulnerable, you never know what can happen. And it happened to me."