Steve Harvey Said His 2015 Miss Universe Pageant Mistake Was The "Worst Week" And Most "Painful" Night Of His Career
It was a "painful night."
Steve Harvey is still feeling the aftermath of his 2015 Miss Universe pageant mistake.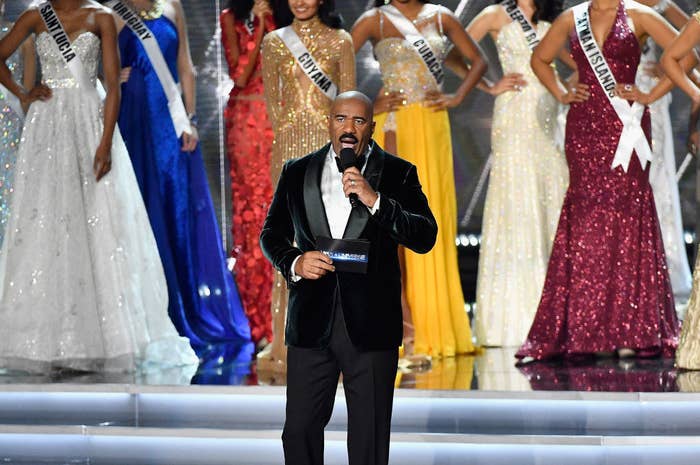 During an appearance on Kevin Hart's podcast, Comedy Gold Minds, he revealed what happened when he mistakenly announced Miss Colombia, Ariadna Gutiérrez, as the winner of the pageant instead of the actual winner, Miss Philippines, Pia Wurtzbach.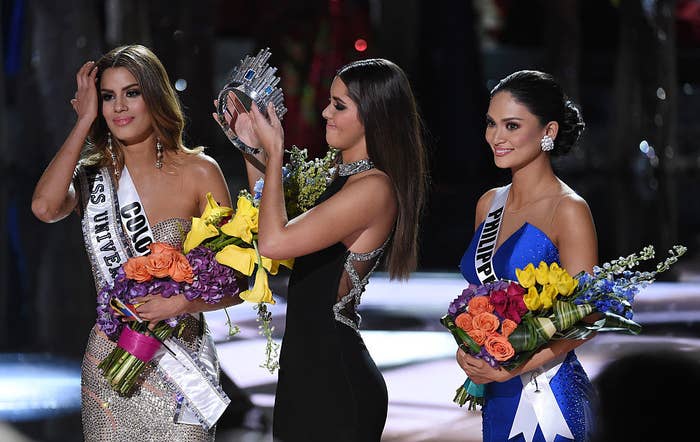 "They said, we'll announce the second runner-up, and then we'll have standing there the first runner-up and Miss Universe, and we'll do it that way," he explained.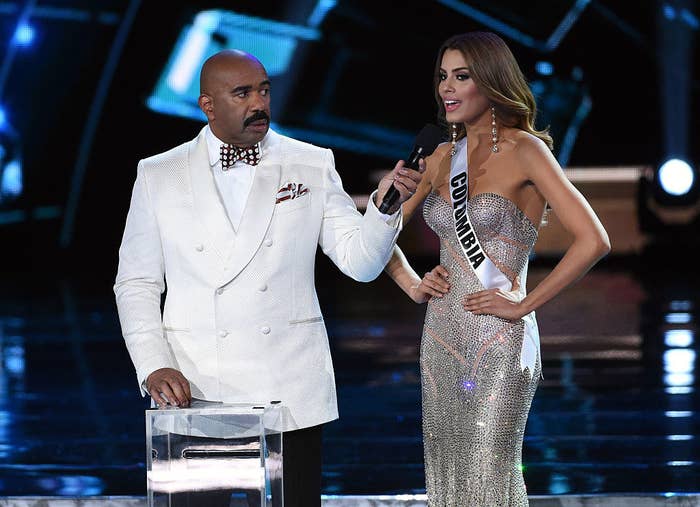 But when a third name was added to the teleprompter and he was told to read from it, Harvey got a little bit confused.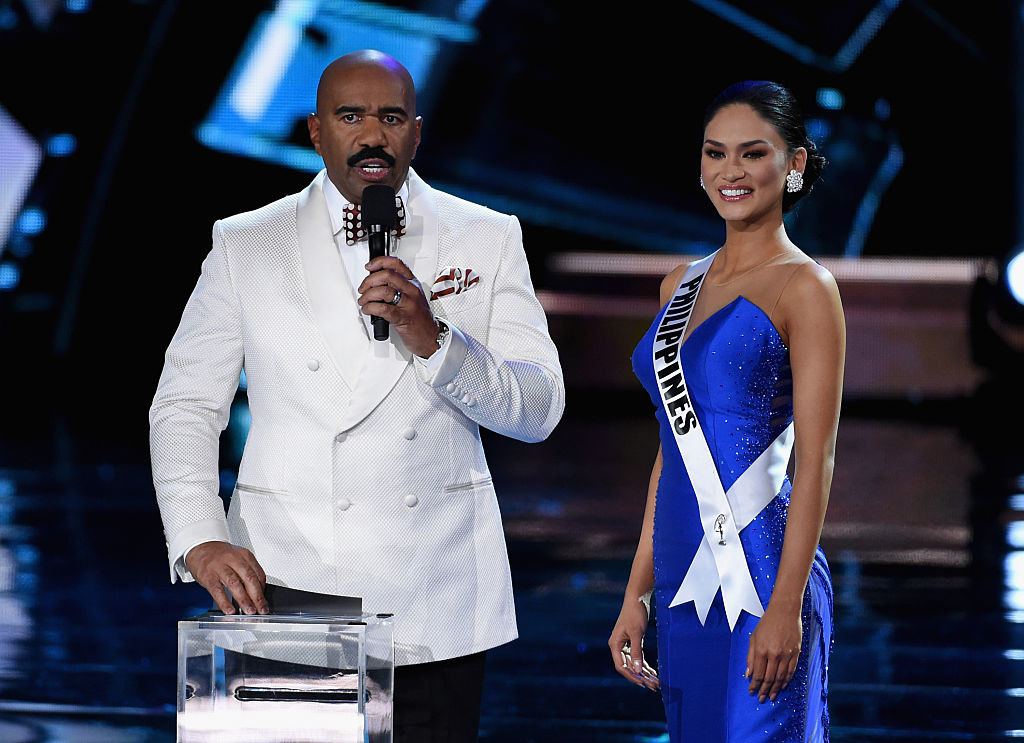 "I looked at the next card. I said, 'Miss Colombia!'" the Family Feud host said.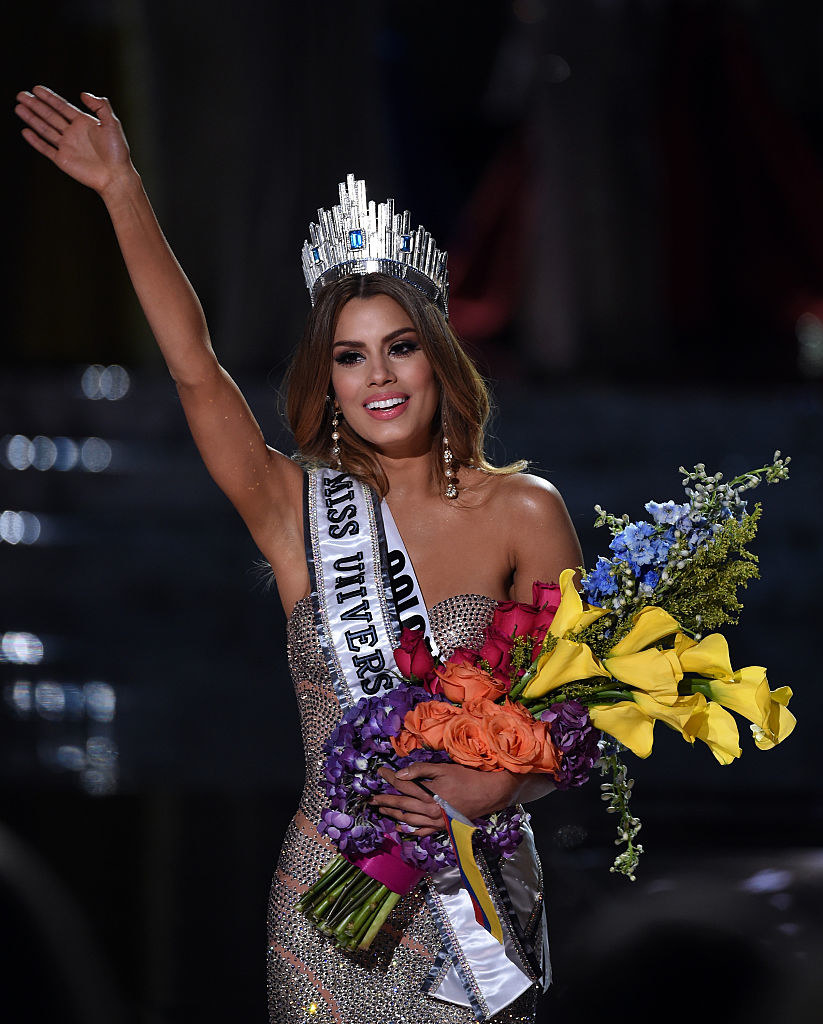 However, when Harvey realized his mistake, he walked back on stage to dethrone Miss Colombia so they could give the crown to the actual winner.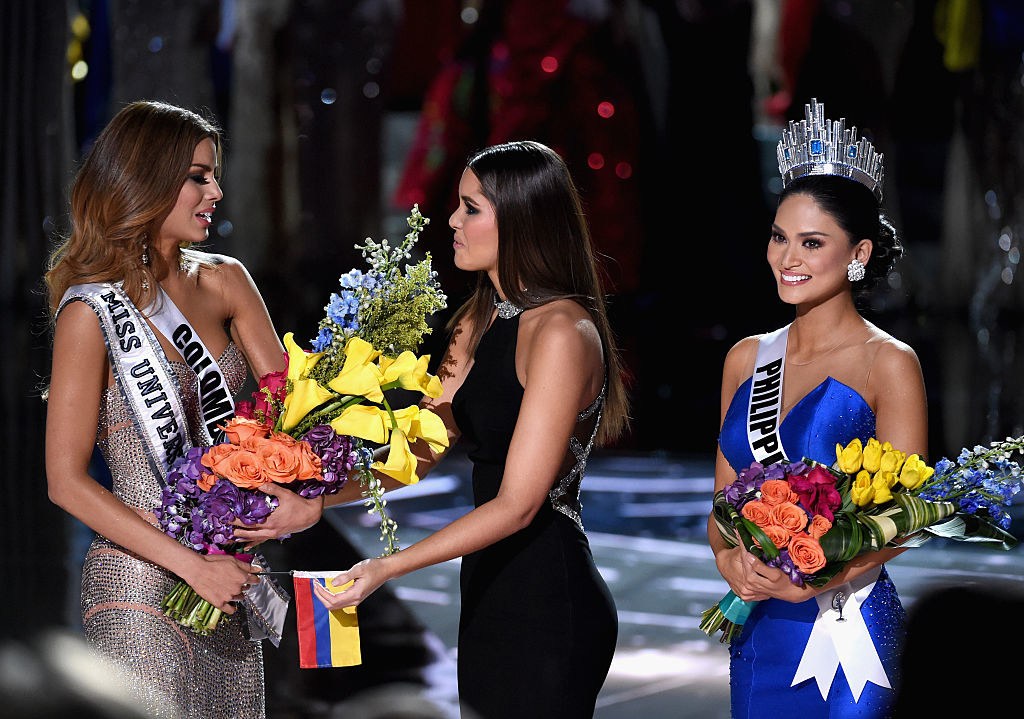 "I took my stupid ass back out there. I should have let them announce it the next day in the newspaper," he said. "I wouldn't have caught none of the hell I caught."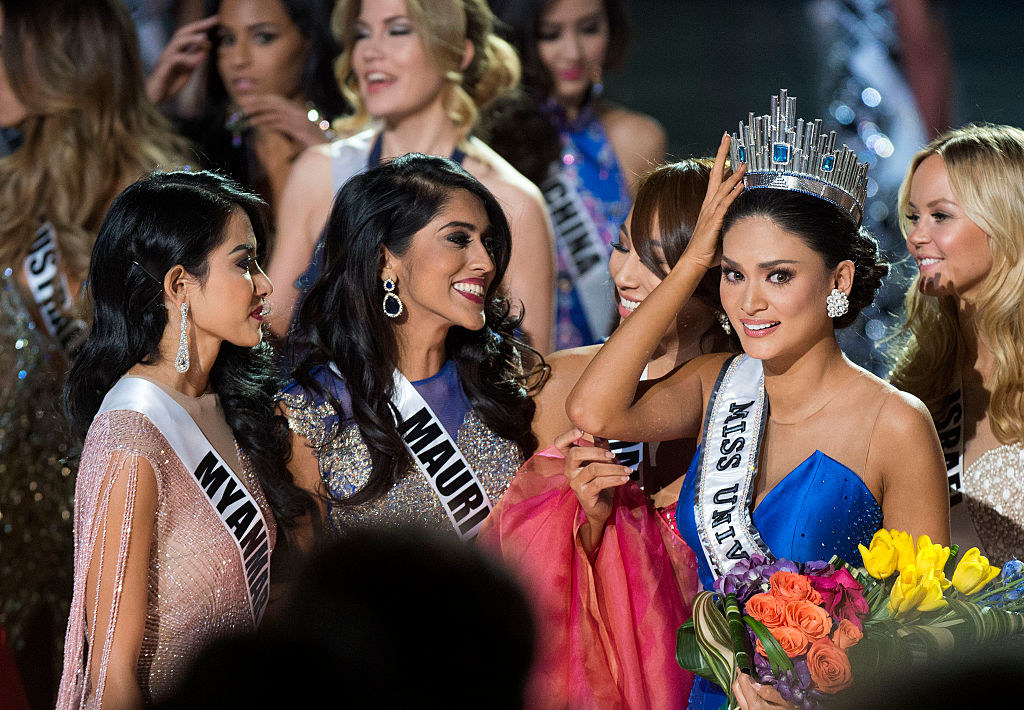 Harvey said that ended up being the "worst week" of his career. He remembered people throwing rocks over the gate of his Atlanta home after he made the mistake.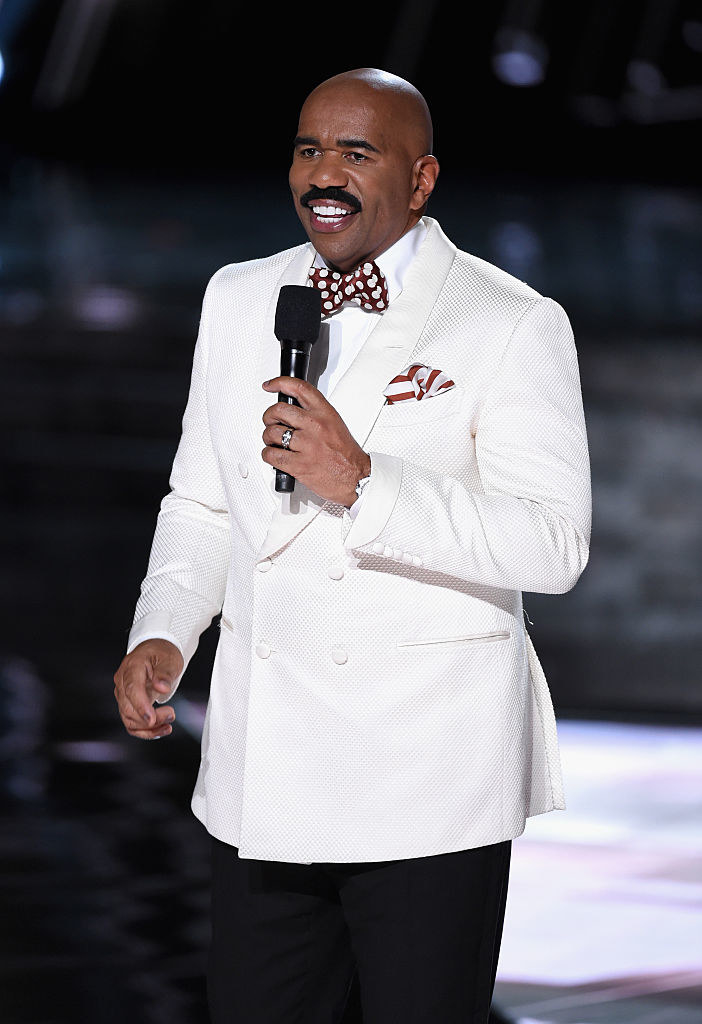 It was a "painful night," he said.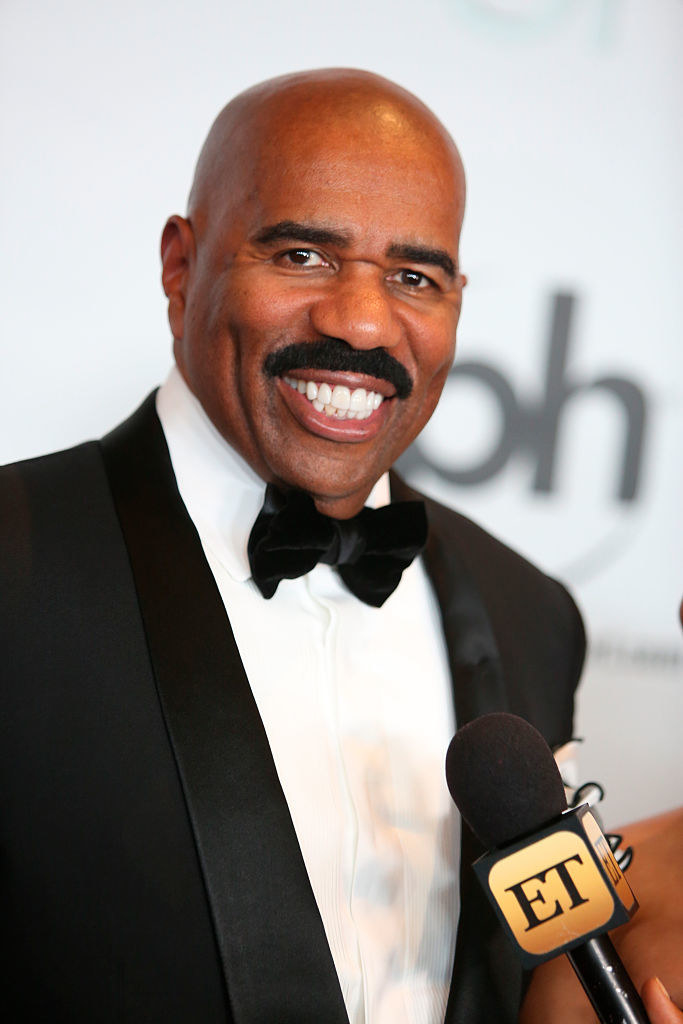 Harvey is still hosting the Miss Universe pageants. However, in 2020, the competition was postponed due to the ongoing coronavirus pandemic.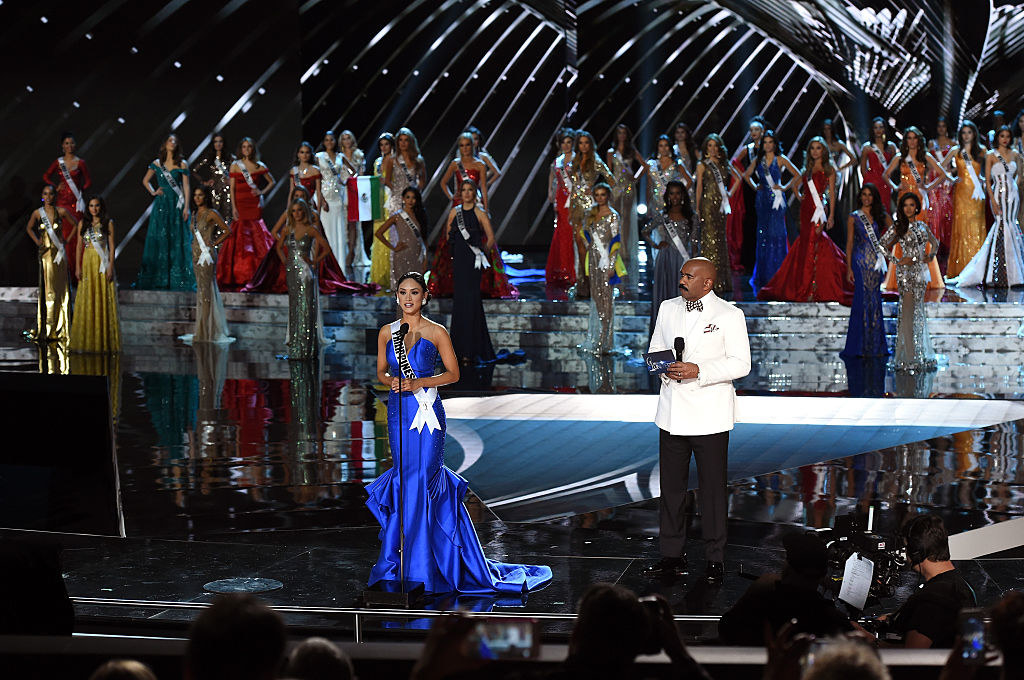 The Miss Universe 2021 pageant will air on May 16 from 8 to 11 p.m. ET. More details will soon be announced about which network the pageant will be airing on.