Saweetie Told Us Her Favorite Thing About Dating Quavo, And LOL, I'd Love To See It
Quavo loves to spoil his girlfriend!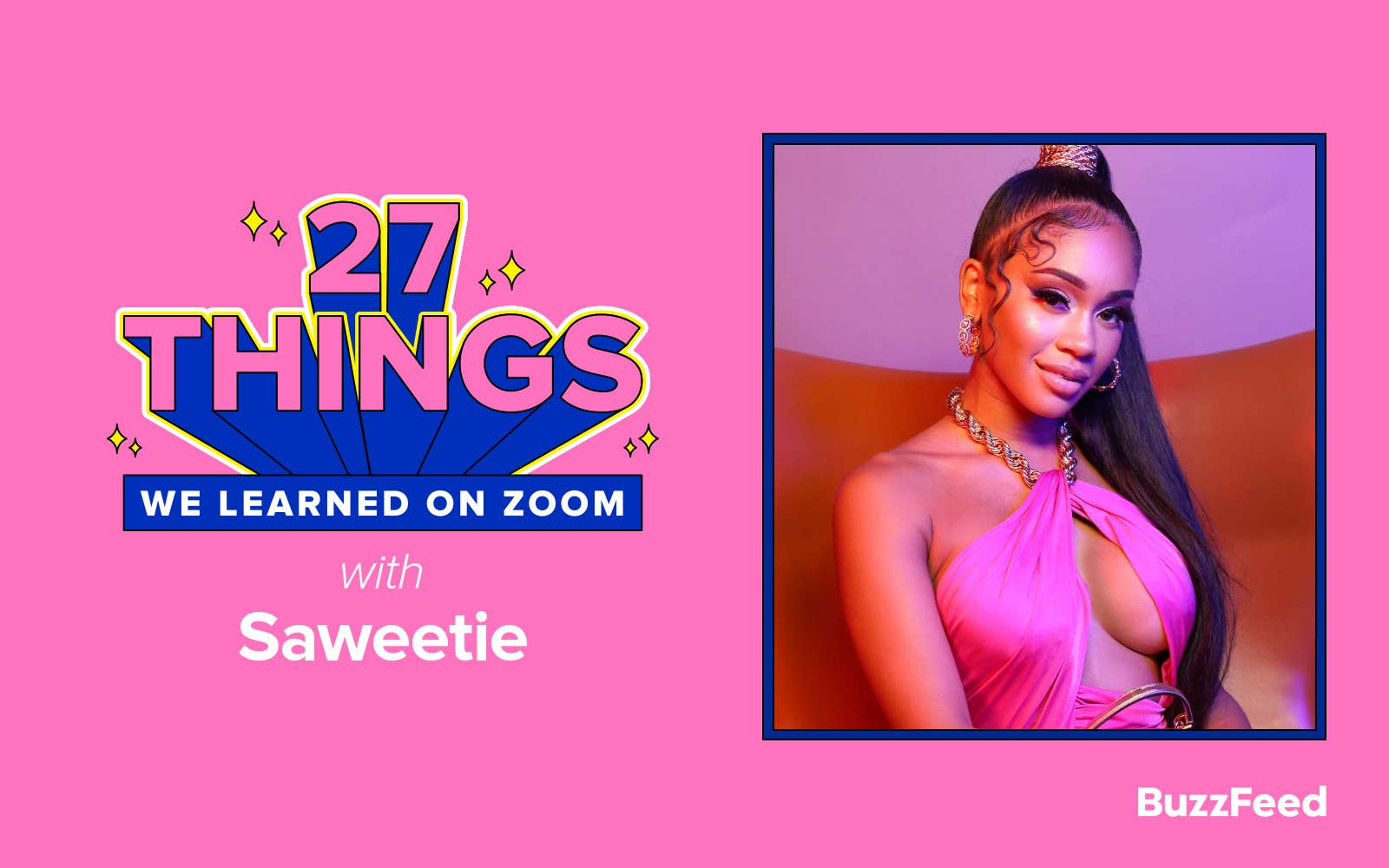 In 2016, Saweetie stole fans' hearts when she released short videos of herself rapping on Instagram. One of her most popular clips was when she rapped over Khia's "My Neck, My Back" beat, which quickly became her debut single, "ICY GRL." After that, it wasn't long before the University of Southern California graduate started her rap career and began releasing one bop after another.

Today, Saweetie — whose birth name is Diamonté Quiava Valentin Harper — is one of the hottest rappers around, and she has her place on Forbes' 2021 30 Under 30 List to prove it. This year, the "My Type" musician will release her highly anticipated debut album, Pretty B.I.T.C.H. Music, and fans can't wait to hear it. With so many incredible jams underneath her belt like "Best Friend" and "Tap In," Pretty B.I.T.C.H. Music is sure to change the rap world as we know it.
Saweetie joined BuzzFeed over Zoom to talk about her life in the spotlight, and of course, she also mentioned her platform on Instagram, which started her whole career. By using Instagram Reels, Saweetie has racked up hundreds of millions of views and has even doubled her followers during the ongoing coronavirus pandemic. Here's everything we learned about the "ICY GRL":
1. What do you love about Instagram Reels?
What I love about Instagram Reels is that it allows me to show my fans a different side of me.

3. You recently made your acting debut on Grown-ish. How much do you relate to your character Indigo?
I didn't. She's mean and I'm not mean, so it took everything in me to be mean to Yara [Shahidi]. She's such a cute bundle of joy.

4. Are there any other TV shows that you would love to act in?
Game of Thrones! And I would love to act in something with being a superhero. I also like Snowfall.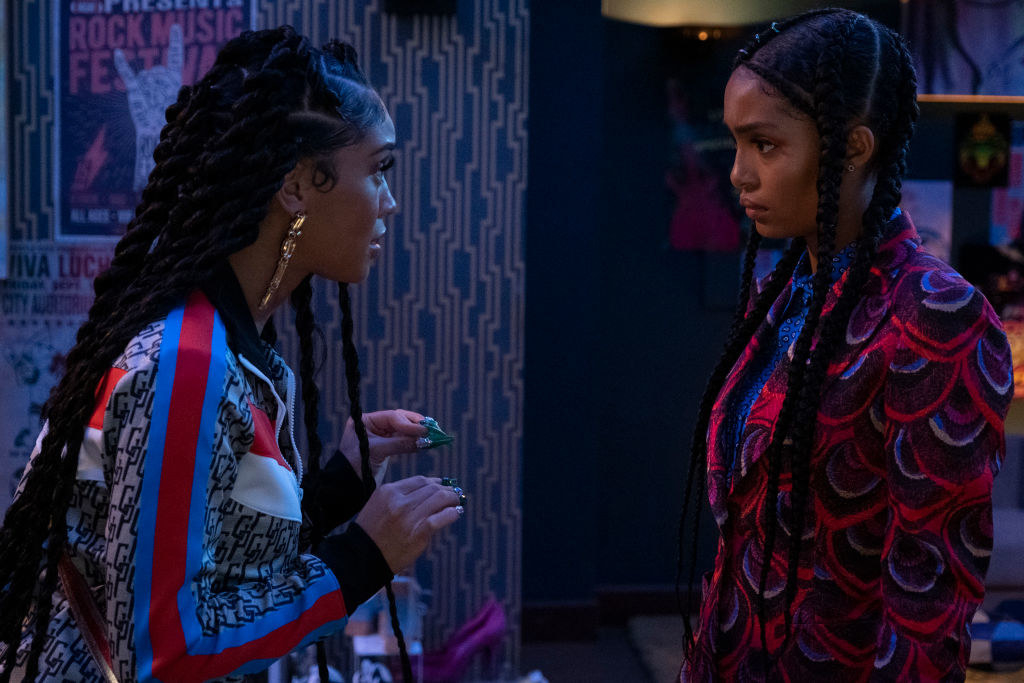 5. If you could choose anyone to play you in a movie, who would it be?
Me, girl!
He cooks for me.
7. If you could invite anyone — living or dead — to a dinner party, who would it be?
Cleopatra.
8. What's the first album you ever bought?
The Way It Is by Keyshia Cole.
9. What's your guilty pleasure?
Popping my coochie.
10. What's your biggest pet peeve?
Dirty backgrounds.
11. What is your hidden talent?
I can surf.
12. Which one of your songs was the hardest one to write?
"Too Many." It's off my first project.
13. Your debut album, Pretty B.I.T.C.H. Music, is expected to be released soon. What can fans expect to hear in that body of work?
All the vibes.
14. Where do you see yourself in the next 10 years?
Being a super successful mogul that's helping other artists out and running the music industry.

15. Your music is all about uplifting women and teaching them how to be confident. What's the one piece of advice you've received that's helped you with your own confidence?
"I love seeing other confident women and I feel like that gives me confidence."
Oh, that's a good one. I love seeing other confident women and I feel like that gives me confidence. Seeing them comfortable in their own skin makes me want to be comfortable in my own skin.

16. What's the proudest moment in your career so far?
Making Forbes' 30 Under 30 Music List.
17. Which artist have you liked working with the best?
Doja Cat.
18. What's your dream collaboration?
Rihanna.
19. Which one of your music videos was the most fun to create?
"My Type."
20. You just released your hit song "Best Friend" ft. Doja Cat. Have you ever had a bestie like that growing up?
Yeah! Her name was Khadija.
21. Who is your style icon?
The women on Pinterest.
22. What advice would you give your younger self?
Nothing matters.
23. Who was your childhood celebrity crush?
Quavo.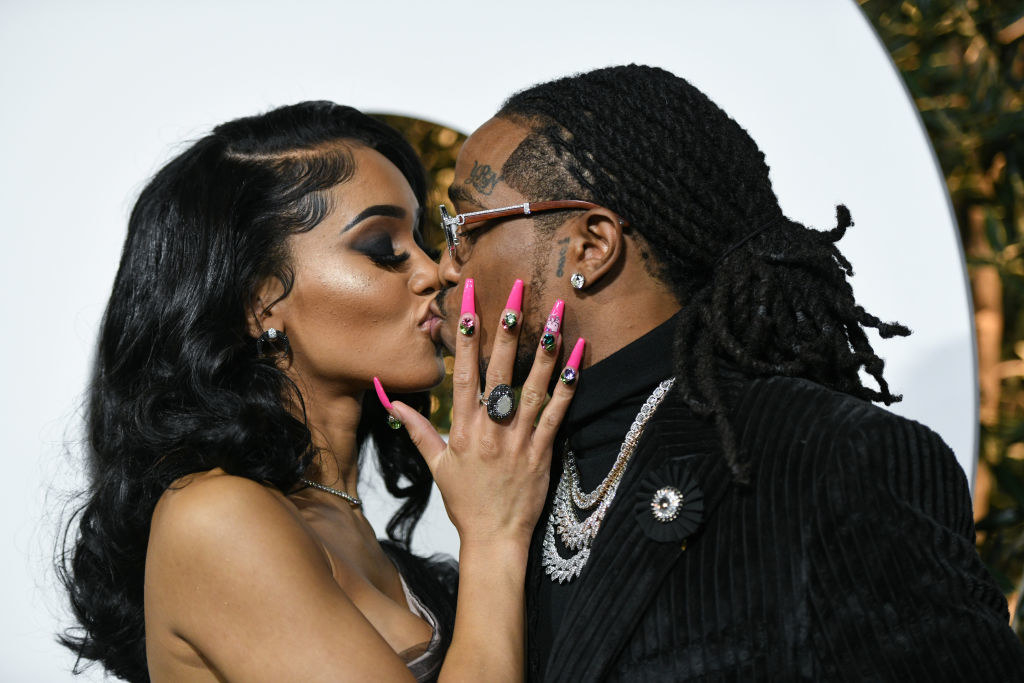 24. What's your must-have beauty product?
Lip gloss.
25. What was your biggest starstruck moment?
Meeting Beyoncé.
26. What's your go-to adult beverage?
Jack Daniels.
27. What's your favorite song to turn up to that's not your own?
"Baby Mama Coochie."
Make sure to check out Saweetie's fun Instagram Reels. And be sure to look out for her debut album, Pretty B.I.T.C.H. Music, when it drops later this year.