Can you imagine what The Matrix would have been like if Salma Hayek played Captain Niobe instead of Jada Pinkett Smith?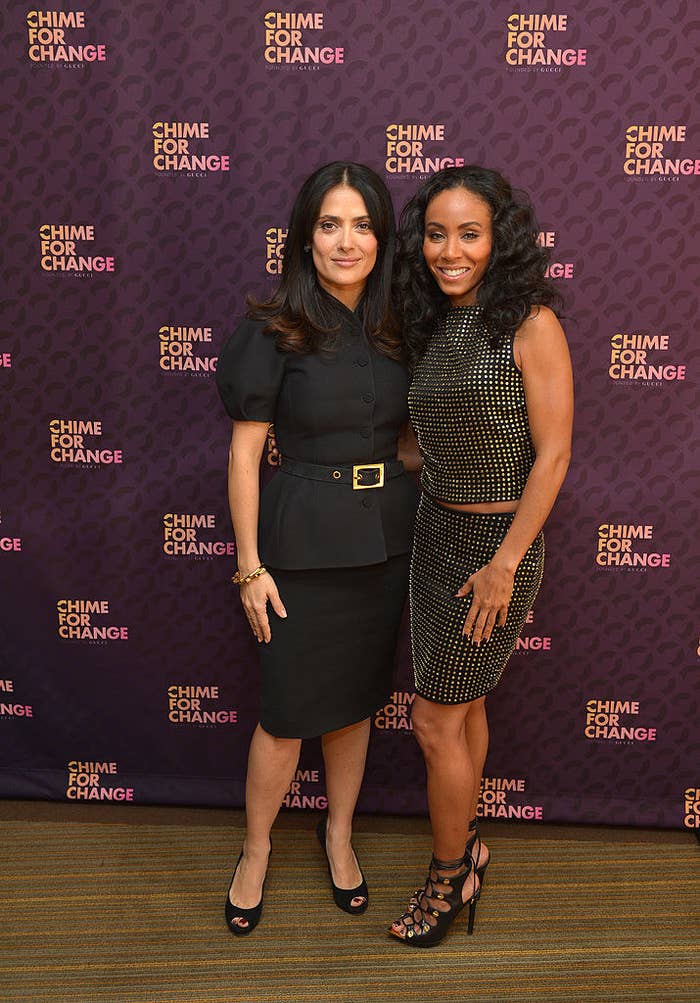 The actor said she could have probably snagged the role if it hadn't been for the "physical test" she needed to pass.
Hayek hilariously recalled the exhausting evaluation during a recent episode of Red Table Talk with Pinkett Smith.
"We had jumped through many hurdles and screen testing and many auditions, and they brought these stunt coordinators from Asia, and it was the physical test," Hayek remembered.
"Now, I'm flexible, I'm agile — but I'm lazy," she joked. "I never really went to the gym."
"They said to me, 'You have to run!' I go, 'To where?!'" she recalled as Pinkett Smith laughed. "'Around, you have to run around.' I couldn't even go around the room once; I was like [panting]."
Hayek then recalled what it was like to watch Pinkett Smith's audition after feeling like this role might not be for her.
"In comes Jada. Mean, lean, sexy machine. Oh my god, she was so good!" The Like a Boss star said. "It was so embarrassing. She was so fit; she was so focused; she was so disciplined; she was so capable; she was so gracious."
"And I just looked at this woman, and I thought to myself, That's who I wanna be when I grow up," she joked again.
LOL. Even though Hayek failed the fitness test, I'm sure she would have also made a great Captain Niobe.