This weekend, the "Cover Me in Sunshine" singer spoke out against the "sexist rules" of the European Beach Handball Association, which states that the women's teams should wear bikini bottoms during their matches.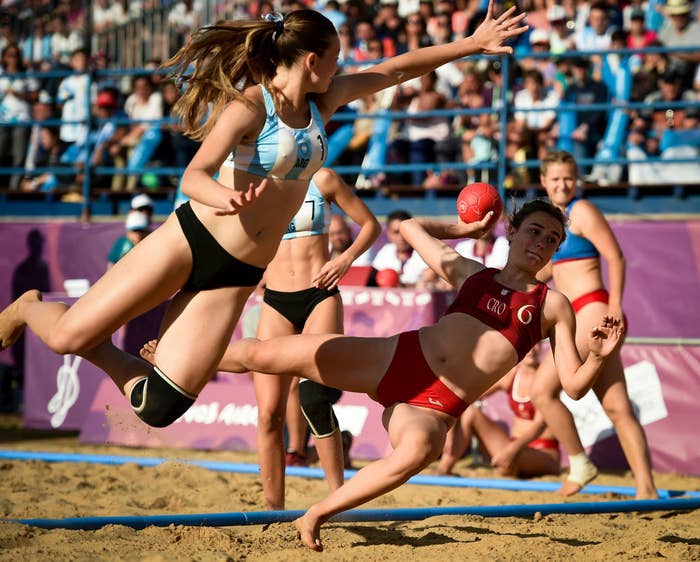 And not just any type of bikini bottoms. The rules say they have to have "a close fit and cut on an upward angle toward the top of the leg. The side width must be of a maximum of 10 centimeters."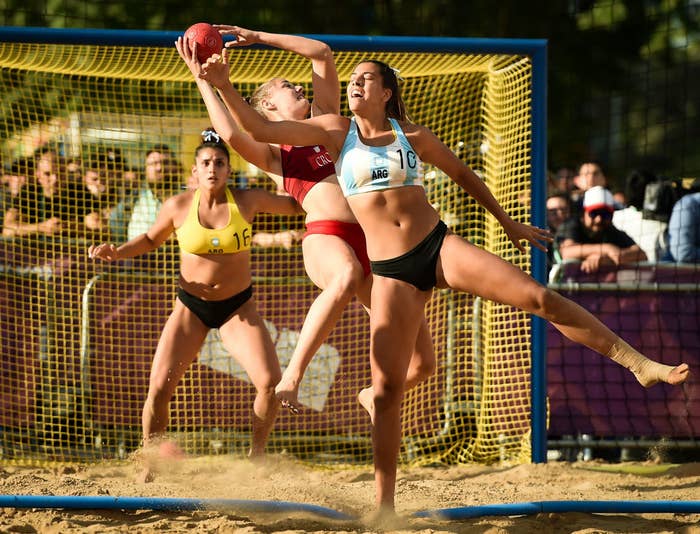 The Norwegian team were fined 1,500 Euros, which is around $1,766. Ouch!
"I'm VERY proud of the Norwegian female beach handball team FOR PROTESTING THE VERY SEXIST RULES ABOUT THEIR 'uniform'," Pink tweeted. "The European handball federation SHOULD BE FINED FOR SEXISM."
She continued, "Good on ya, ladies. I'll be happy to pay your fines for you. Keep it up."
After the news went viral, EHF President Michael Wiederer said he would try to change the rules regarding the women's uniforms.
"I can confirm that the EHF will do all it can to ensure that a change of athlete uniform regulations can be implemented," he shared in a statement.
"Significant efforts will be made in order to further promote the sport in the best way possible for everyone, regardless of gender."
I'm so happy that this was brought to the world's attention because these rules need to change!