Earlier this week, the actor tagged Perry in a steamy naked photo of himself showing off his physique.
While turning away from the camera, Bloom held out one of his hands and gave a thumbs up.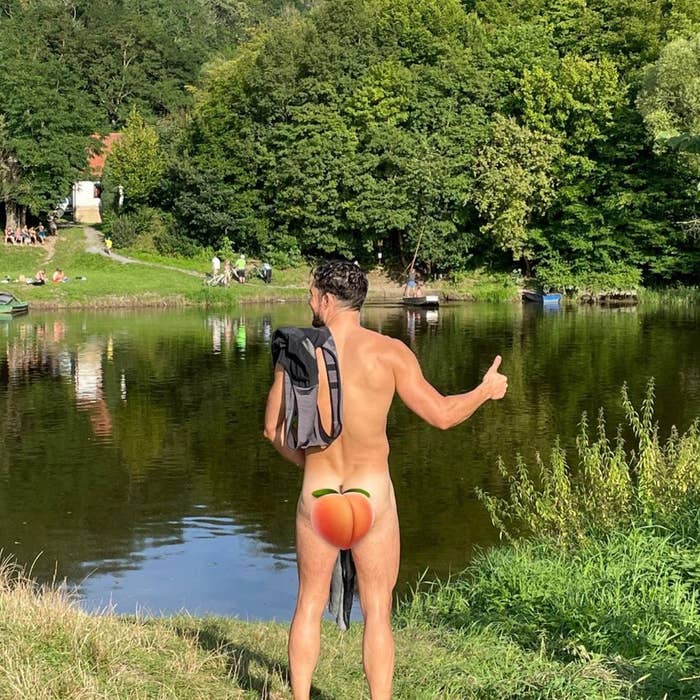 However, he wasn't entirely naked in the picture, because he covered up his derrière with a peach emoji.
The photo was liked nearly half a million times, and in the caption, Bloom shared three water emojis to signify his amazing day at the lake.
Perry jokingly commented, "Babe, I leave you for two days." LOL.
It looks like this time, Bloom remembered to tag the "365" singer in his post. In early August, Perry jokingly called him out for not tagging her when he shared some photos on Instagram of his Italian vacation.
"You forgot to tag me daddy," Perry wrote in the comments.
After tagging her above the peach emoji on his butt, I'm pretty sure that Bloom won't forget to tag her again!