When the KUWTK star claimed that she "loved" Olivia Rodrigo's song "Drivers License" on her Instagram story, North interrupted her and said, "You never listen to it."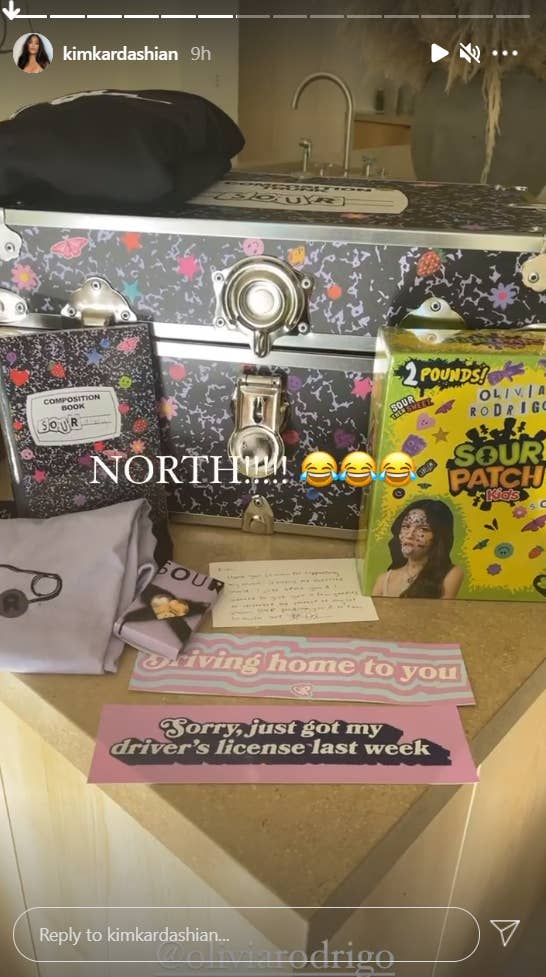 Kim then laughed and responded, "Yes, I do! I listen to it all the time. Stop, North."
The KKW Beauty founder even got her son Saint to back her up. "Saint, don't we listen to it in the car all the time?" Kim asked.
"Yes. Can you say that louder for the people to hear?" she hilariously continued. "Do I listen to it all the time, Saint?"
In the video, Kim shared some "goodies" that Rodrigo got her for supporting her music, which included a box of branded tissues, lavender apparel, some yummy candy, and a handwritten note, signed by Rodrigo herself.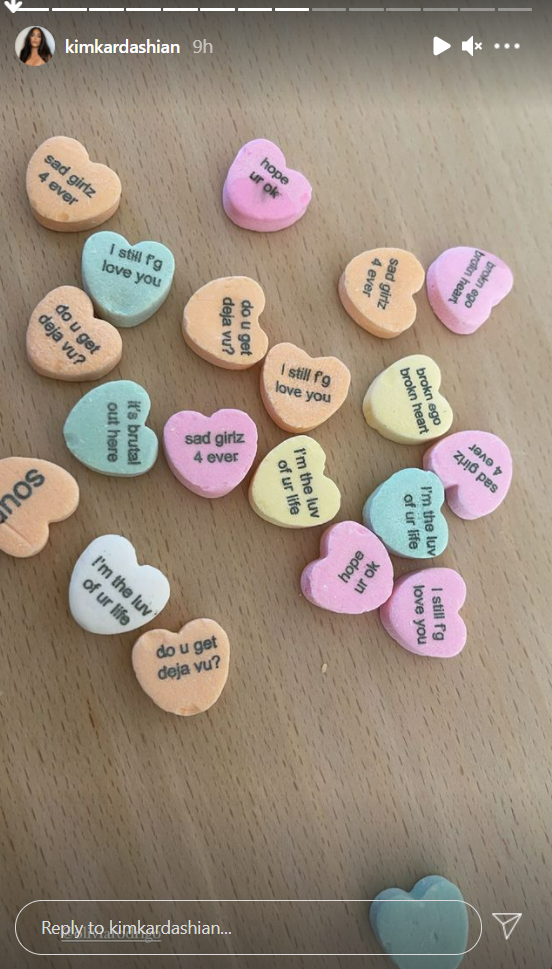 The letter said, "Kim, thank you so much for supporting my music! It means the absolute world. I just adore you, and I wanted to give you a few goodies to celebrate the release of my first album, Sour. Sending you and your family so much love."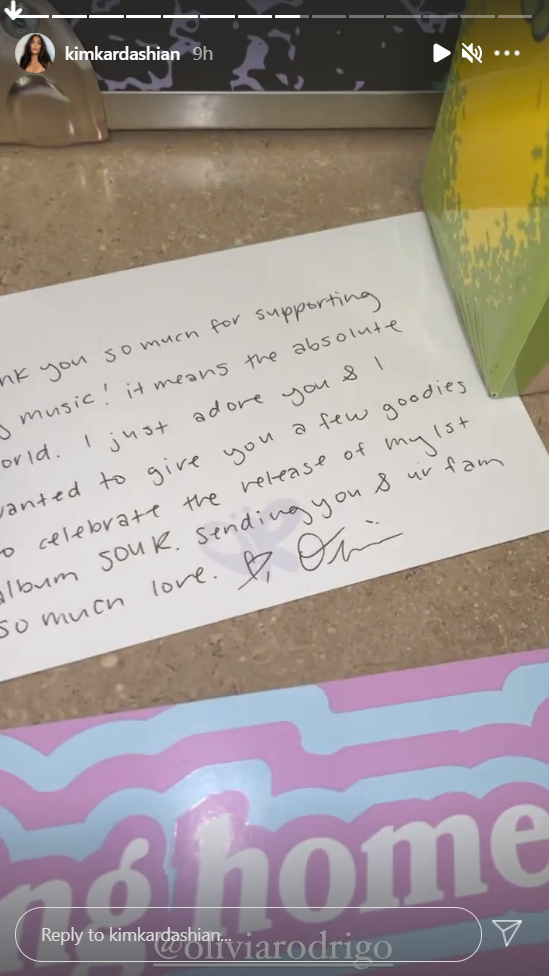 Rodrigo's album, Sour, came out on May 21. However, Kim said she "[couldn't] wait" for Sour to be released, so maybe she's not a big fan after all.