Earlier today, Allen took to Instagram to give her beau a sweet shout-out in honor of their one-year wedding anniversary.
"1 year down with this guy. Happy Anniversary baby @dkharbour," Allen wrote. "I prefer my life with you in it. You can stay. 😘"
Allen shared some cute throwback photos of their wedding last year, which was officiated by an Elvis impersonator.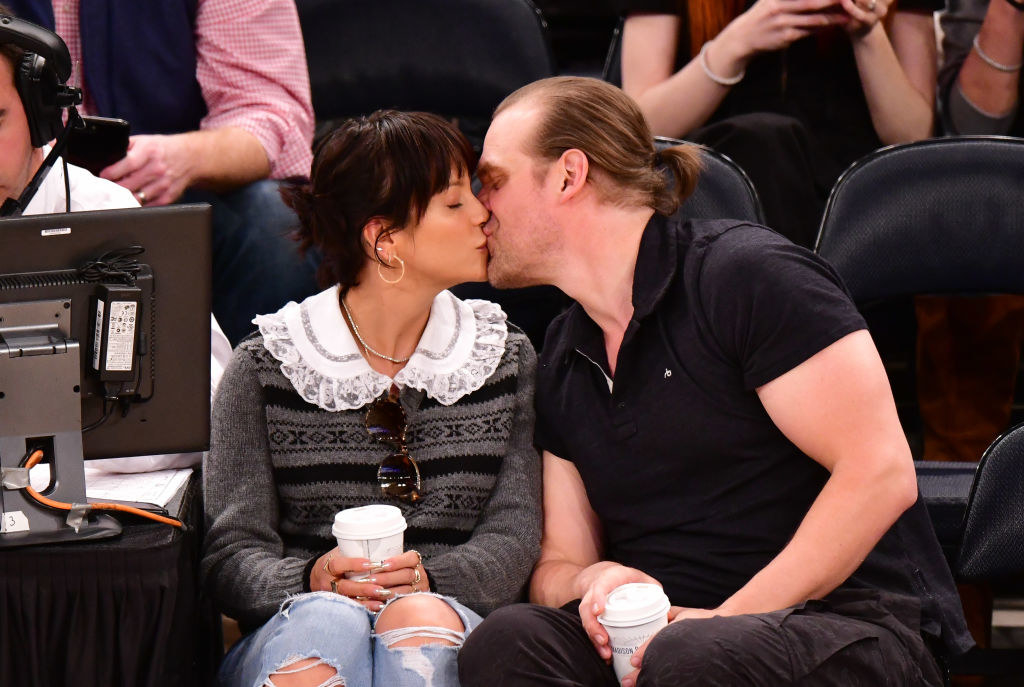 She also shared an amazing photo of them eating at In N Out while wearing their wedding attire and a video of Harbour dancing and cracking a chocolate dessert which said, "Happy Anniversary."
When they got married in September 2020, Allen took to Instagram to gush about the beautiful moment.
"In a wedding officiated by the king himself, the people's princess wed her devoted, low born, but kind credit card holder in a beautiful ceremony lit by the ashen skies courtesy of a burning state miles away in the midst of a global pandemic," she wrote at the time.
"Refreshments were served at a small reception following," Allen continued.
Allen and Harbour look so happy together. Here's to the them spending many more years together as a family!