During a recent episode of Shepard's podcast, Armchair Expert, the duo revealed what they love about one another — and trust me, it's all super adorable.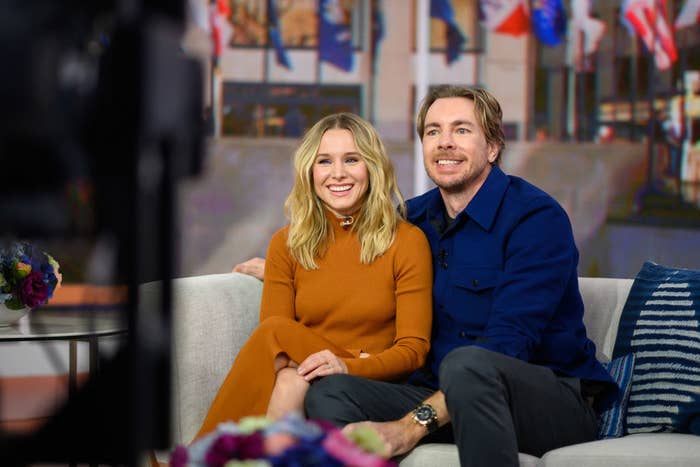 "I am a cynic to the core, and you were so positive that even I couldn't punch a hole in it," Shepard said about Bell's optimistic nature.
"And I witnessed the crazy...benefits of it — or rewards of it," he said. "I was able to learn I was wrong by watching you."
"That's a crazy gift to give somebody," Shepard continued. "It changed my worldview. I don't know what quality that is, but that is it."
Shepard also noted that he loves how kindhearted his wife can be. Although it "annoys" him at times, he appreciates how she gives everyone "the benefit of kindness."
"Your ability to self-assess and pivot," she clarified. "But it's also an addiction to evolving [and] getting better."
Although Shepard can be "very hell-bent" on his beliefs, Bell said there's "not a stake in the ground that can't change with new information."
"Also what is very attractive to me about you is that you have, as of recently, allowed that introspection to be pointed at other people in our lives," she added, while praising how good he is at giving advice.
These traits are what make Bell and Shepard so great! Click here to listen to their full conversation on Armchair Expert.