Yesterday, Barker's daughter, Alabama, caught the pair playing "Heart and Soul" on the piano together, and they did such a great job that Alabama shared the video on her Instagram story.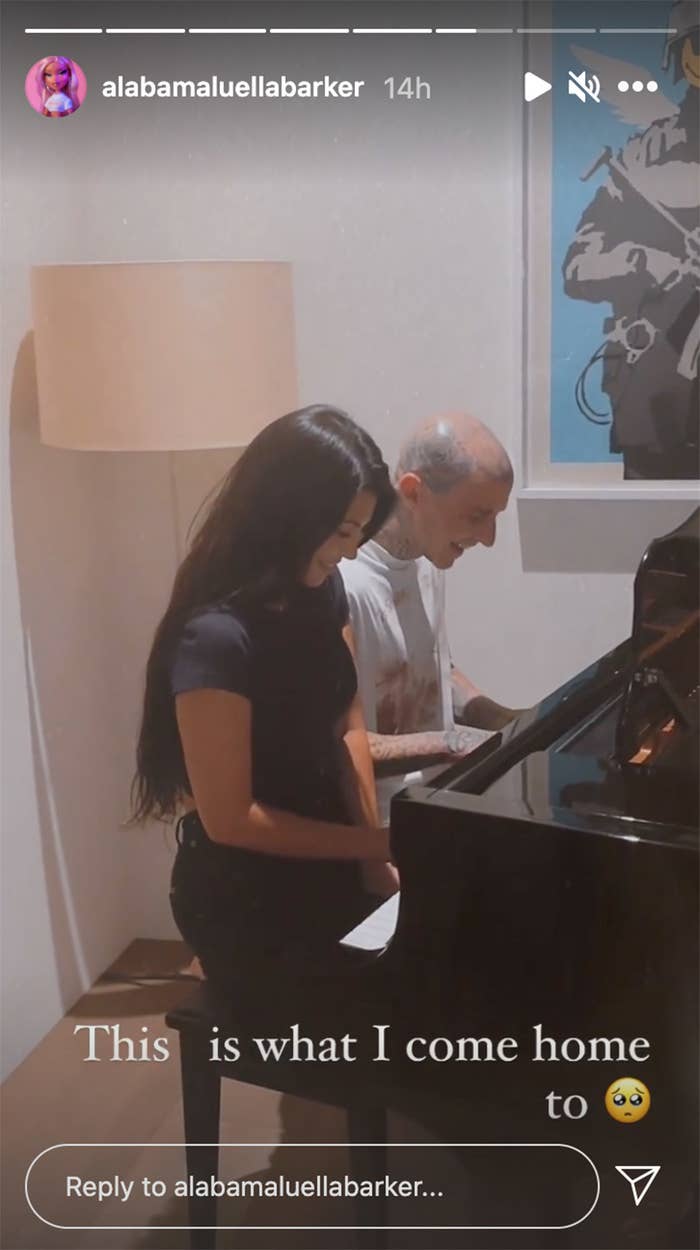 In the video, Barker and Kardashian were sitting next to each other on the piano while they each played a piece of the song.
Barker also reshared the clip on his Instagram account and captioned it, "Album coming soon."
And they've also taken plenty of trips together, including their most recent one to Disneyland.
If these two do start a band, then I'll be the first one to buy the album!