Kim Kardashian Finally Addressed The Rumors About Whether She "Hooked Up" With Travis Barker
Kim opened up about her relationship with Travis.
Fans asked Kim that same question when an old interview that Barker gave recently resurfaced online.
While previously speaking to Us Weekly, the Blink-182 musician admitted that he "had a crush" on Kim and they "were flirtatious" with each other, but nothing romantic happened.
"How could you not stare at Kim?" Barker said at the time. "Mind you, I enjoyed hanging out with Paris [Hilton], but I love curvy girls. Kim was eye candy. I was no way disrespectful to Paris, but I couldn't keep my eyes off Kim!"
At the time, Barker was dating Hilton, and Kim acted as her assistant. 
While getting her nails done, Kim decided to address the rumors that she hooked up with Barker years ago.
"No! False narrative!" she replied. "We've been friends for years, and I'm so happy for him and Kourt."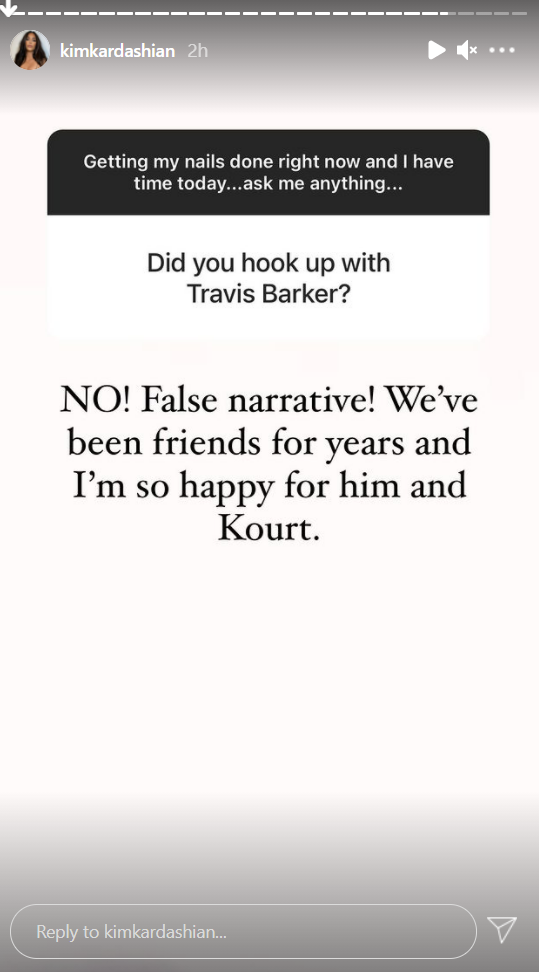 I guess that's that. Now we can all put these rumors to rest.