The Live! host took a trip to Europe with husband Mark Consuelos, their three kids, and some members from his side of the family.
When Ripa shared a photo of everyone together, some commenters couldn't help but notice that something looked wrong with the picture.
"Why does Kelly only have one foot?" an Instagram user asked, and another said, "This is crazy, but where are your feet?"
After returning to her home in New York City, Ripa decided to talk about those weird comments about her missing a foot.
"I don't know, maybe I'm just jetlagged, but can you explain to me why people are fixated on my feet in a family photo?" she asked Consuelos on her Instagram story.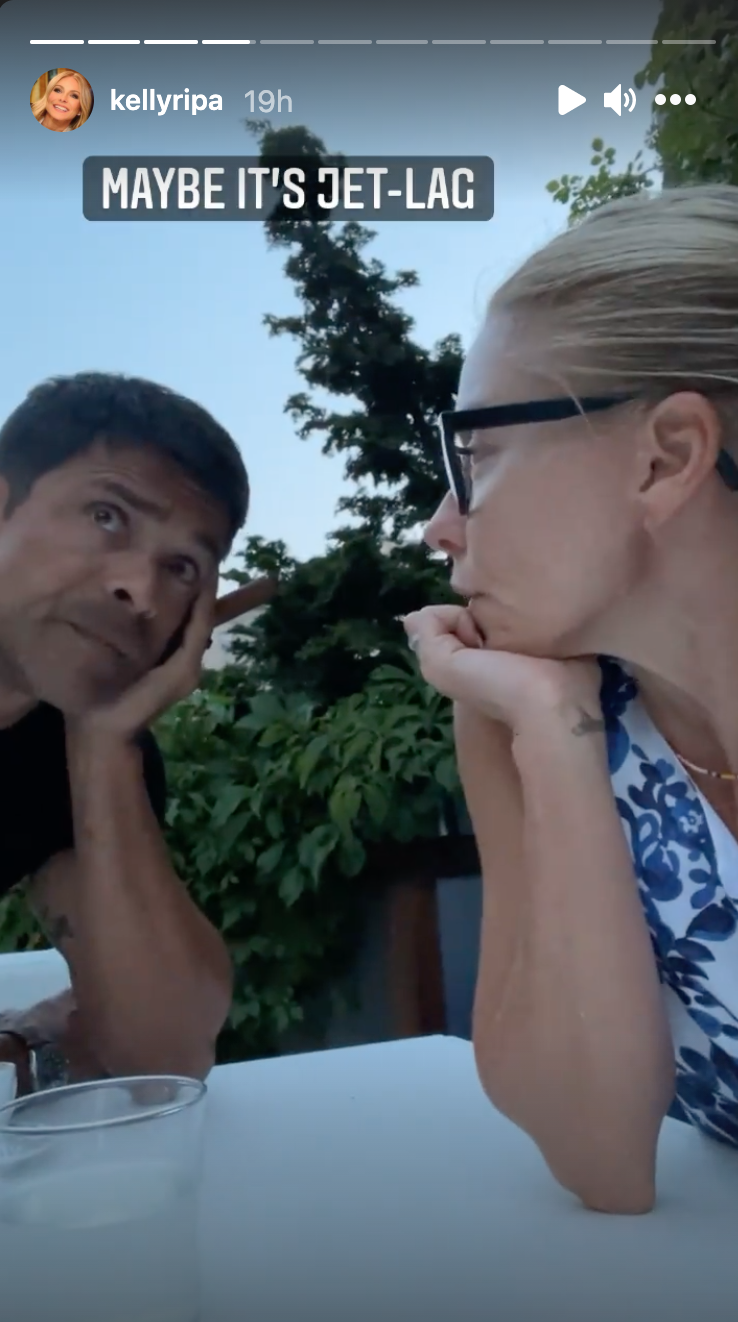 "It looks like you're missing a leg," he responded.
"Well obviously I'm not because there it is in the other photos," she replied. "Could it be that I just crossed one foot over the other? There's another foot there; it's just crossed over."
Consuelos then joked that maybe Ripa's followers "don't have the zoom function on their phones."
"You guys are weirdos," she said. "You are. There I said it."