For her 29th birthday, the model took to Instagram to show just how far she's come in life.
Kloss shared a photo of her and her baby boy, Levi, on her Instagram stories and wrote, "Over with gratitude for the love in my life ❤️🙏🥰."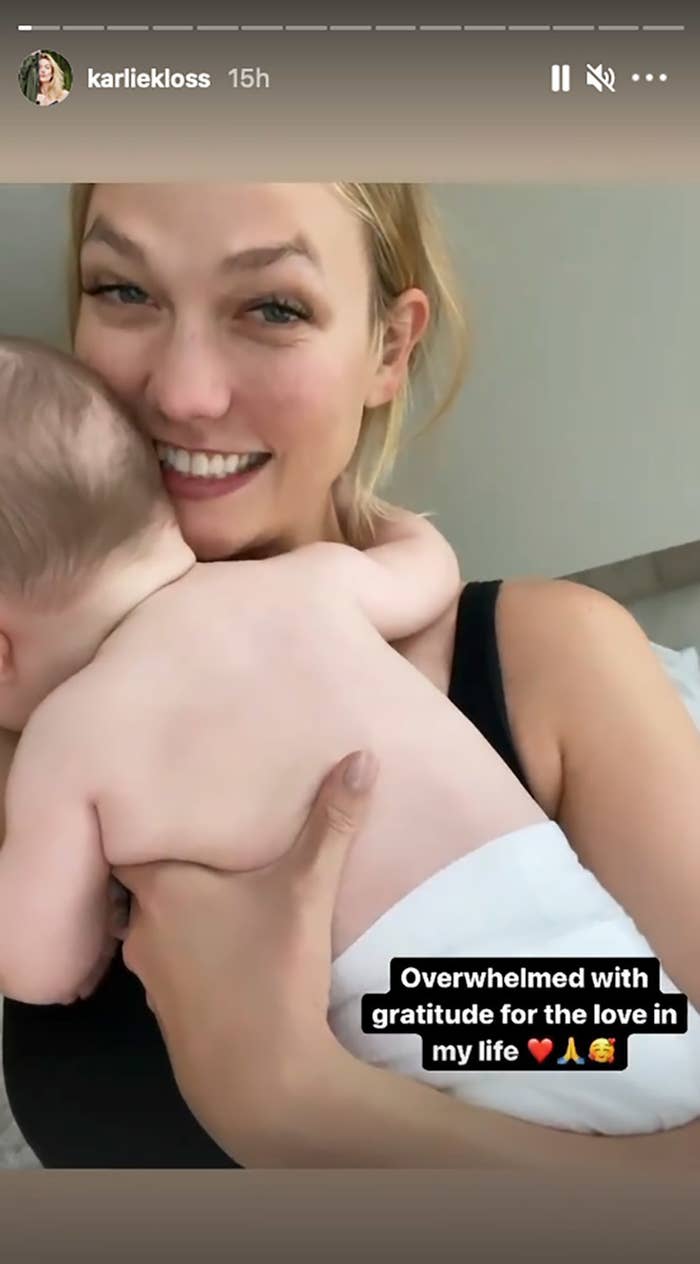 "On my first bday as a mama, I have a whole new level of appreciation and admiration for my incredible mom," Kloss wrote alongside a throwback pic of her and her mother.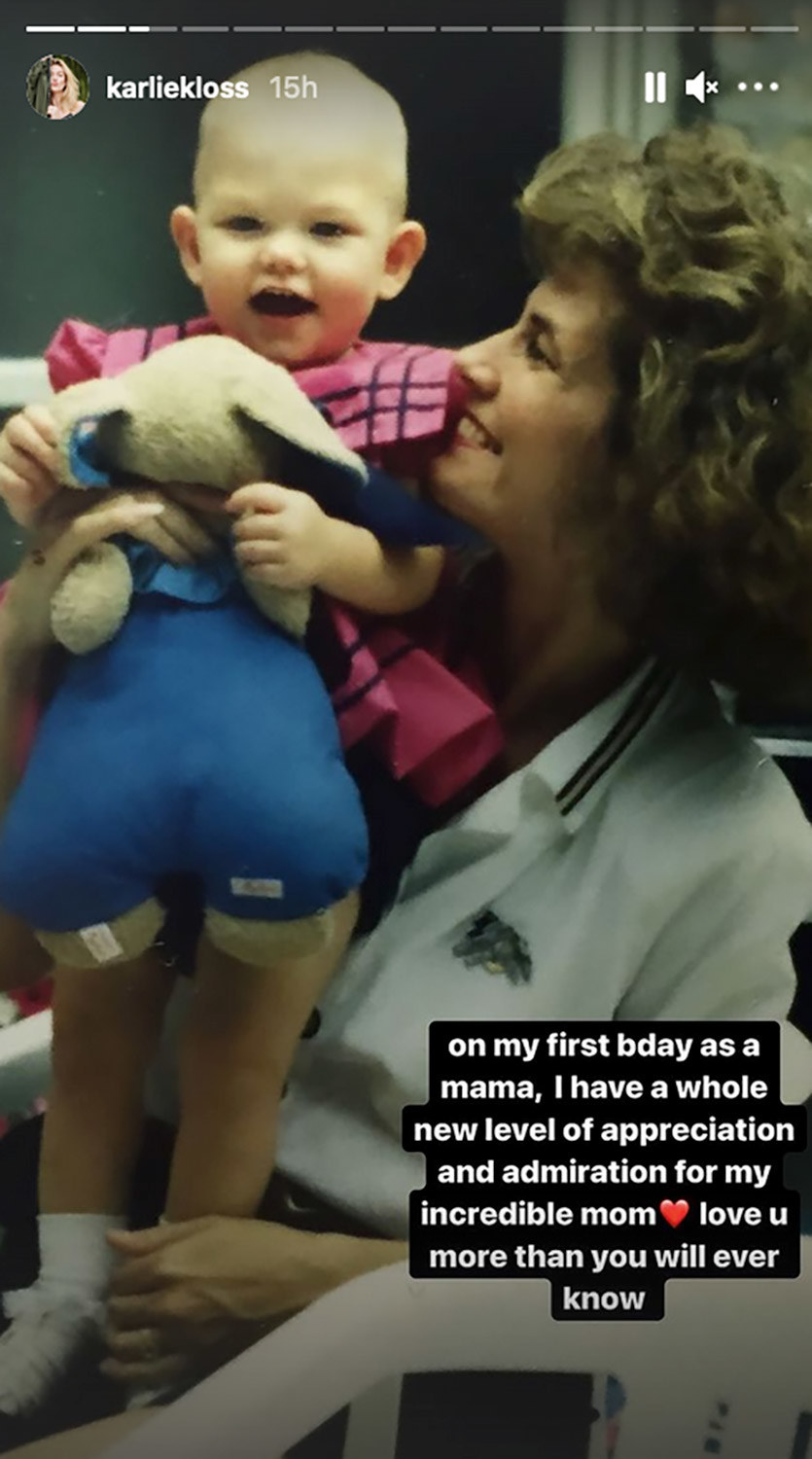 The former Victoria's Secret Angel also shared a sweet video of people singing her "Happy Birthday."
She captioned it, "This past year has been the most profoundly awe-inspiring — and, at times, humbling and sleep deprived — year of my life."
"I couldn't have imagined the growth that was in store for me in this turn around the sun, and I've never felt more genuine gratitude for the abundance of love in my life," Kloss added.
It looks like Kloss had an amazing year. Her hubby even paid homage to her on her special day by sharing a photo of Kloss standing in the center of some lights.