The blonde-haired hunk gifted Cuoco a stuffed replica of her late dog Norman for their three-year wedding anniversary — and she absolutely loved it.
Cook showed off her gift on her Instagram story and wrote, "Yes, that's a Norman stuffed animal. Best anniversary gift ever." How cute!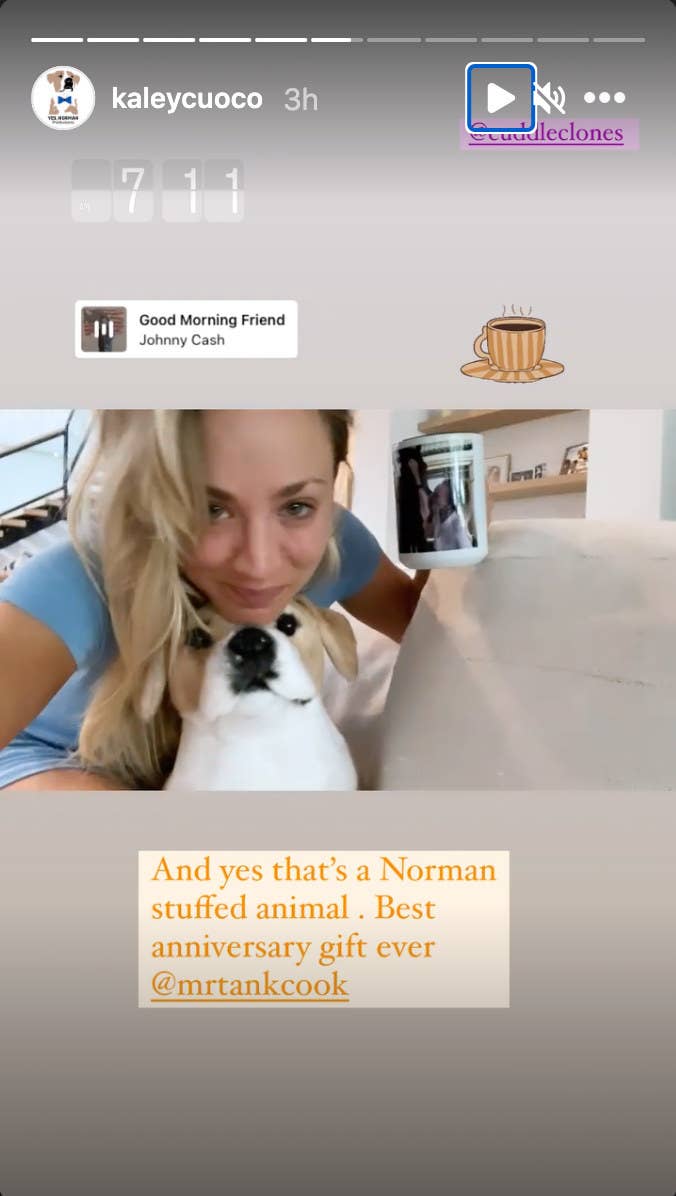 "It was just so sweet and so thoughtful," the Big Bang Theory alum said. "When I saw it, I was so happy."
"It brought me so much joy and so many quick memories of my dog," Cuoco continued. "You know, my dog changed my life."
"People might think it's creepy," she added. "But I love it. It sits on the couch, and it literally feels real to me. I will cherish it forever."
Cuoco recently adopted a new rescue dog after she lost Norman earlier this year. Her new pup is named Larry, and Cuoco called him a "ginormous mastiff chunk mutt of love" on Instagram.
She also took time out of her day to give Karl a lovely shoutout for their anniversary.
"Why have you stayed married to me for so long?! I'm sincerely impressed," she joked. "I love you oh so much you have no idea."
Karl responded with his own post and wrote, "I agree @kaleycuoco I am just as amazed it's been three years, feel like just a flash. I love you so much and I can't wait for a million more years!!"
Aww! I can't wait to see how these two will celebrate their four-year wedding anniversary.